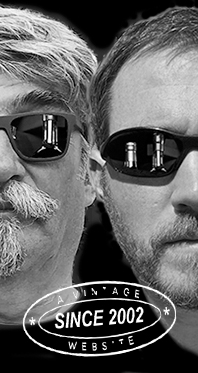 Home
Thousands of tastings,
all the music,
all the rambligs
and all the fun
(hopefully!)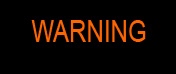 Whiskyfun.com
Guaranteed ad-free
copyright 2002-2017



A new little bag of stuff

Blended or not, but always undisclosed as far as original distilleries go. There's more and more of those around, it doesn't look like the Scots are thinking very local these days. Swimming against the flow yet again?

Crabbie 8 yo (46%, Single malt, Highland, +/-2019)


My gut tells me that this is Glenfarclas. John Crabbie was a rather well-known brand in the old days. Colour: gold. Nose: very fresh and malty. This feeling of wandering throughout some barley fields while quaffing cider and eating ripe bananas, but who wuld do that? Indeed, very nice, very fresh, very pleasant, and yet not light ) and not quite fat either. Shall we call it well-balanced? Mouth: simply very good malt whisky with good punch, barley, IPA, overripe apples, oranges, a touch of toasted oak, perhaps a few nuts, and a little bread dough, and fresh brioche to boot. Finish: rather long, with a little more butterscotch, pineapple sweets, and custard. Comments: very good young little Speysider with good body and not wooden sorcery (no STR or similar tricks).


SGP:451 - 84 points.

Crabbie 12 yo (43%, Single malt, Highland, +/-2019)


Some lightly peated islander. John Crabbie's ghost whispered in my ear that this could well be Highland Park. Some fresh unsherried (or lightly sherried) HP? We're all game, aren't we! Colour: gold. Nose: nah, there, this is impeccable despite the lower strength (why not 46 this time?) with this slightly briny start, then the minerals, chalk, lemon, riesling, seawater, and cider apples. Lovely freshness once again, and a grand cru distillate doing its job without being burdened by unnecessary wines or active woods. Mouth: indeed it's rather peatier than your average HP. Rather Talisker-peated, if I may. Brine, lemons, chalk and green pepper, plus just a touch of leather and a wee grassy bitterness. Walnut skin. It's certainly not thin at 43% vol. Finish: pretty long, with more green pepper, peat, and flints. Comments: this baby was surprisingly peaty, and unsurprisingly good.


SGP:364 - 86 points.

Campbeltown Blended Malt 5 yo 2014/2019 (49.1%, North Star Spirits, bourbon hogshead and PX, 378 bottles)


Pff, a little tiring. Is this a single that's a blended on paper? A true blended? Is a vatting of, say Longrow and Springbank a blended or a single? Does that mean that there must be some Glengyle inside? Or could you call any single 'blended' if you wanted to? And what's the gender of angels? And by the way, chicken or egg?... Colour: gold. Nose: bubblegum, liquorice allsorts, rose jelly, Turkish delights, and the largest panettone our Italian friends have ever baked. Rosewater and grenadine or pomegranate juice. Need I say more? Mouth: LOL, and I mean no, ROTFALOL. There is some briny/peaty stuff in the back, but the rest is some kind of earthy fruit syrup, one that I had never encountered before in the whisky world. Some lemon curd, prickly pears, cranberry juice, Haribo's best, more Turkish delights, Parfait Amour and curaçao, blackberry jam, plus some kind of fruity leather in the background. I know fruity leather's pretty uncommon. Finish: very long, very sweet, very fruity. Did someone pour some Transylvanian gewurztraminer into the cask? Comments: some good fun to be had here, despite, or maybe because of the madness. But it's good that Scottish regions have no tasting committees that would grant approvals. I mean, LOL!


SGP:751 - 82 points.

Secret Orkney 2007/2019 (60.9%, Or Sileis, Wanted, hogshead, cask #1, 324 bottles)


LOL, did you see the label? Looks like our friends in Taiwan are beating HP at their own game. This, is some fearsome Viking! And the horns aren't on the inside this time ;-)… Colour: straw. Nose: immaculate mineral and citrusy Highlandparkness, with just the right amount of wax and a little terpene. We know these batches, don't we. With water: seawater, roots, olives, wakame, lemon and clay. Mouth (neat): cut cactus, lime, zests, cracked pepper and really a lot of ethanol. With water: sleeker but there is a little greenness. Rocket salad (rucola), grass… Other than that, it's the usual bed of salt, paraffin, lemon, green apple and chalk. I have no complaints. Finish: long and really pretty salty. Licking pebbles on the Mediterranean coast (and why not?) Pepper in the aftertaste. Comments: less peaty than the Crabbie 12, but still pretty peaty.


SGP:362 - 88 points.

Secret Speyside 28 yo 1990/2019 (40.1%, Asta Morris, cask #AM136, 125 bottles)
Seen the strength? That was tight! Colour: straw. Nose: fresh fruits aplenty and some fresh teas. Silver needles (shouldn't those arrive around April in Europe?) Very delicate, perhaps a tad fragile but that's actually an asset. Reminds me of some high-end and rather high-polish Japanese sake (Junmai ginjo) with a few very delicate fermentary notes. Not one to enjoy while listening to doom metal! Mouth: totally in keeping with the nose. Dear Mr. Bottler, are we sure this isn't sake? I mean, great sake? Pretty amazing unfolding on white peaches, that's really great. A few salty touches as well, which is not very 'Speyside' in my book, but who cares? The body's is perfect, it would never feel weak or else despite the strength, but we all know that 40% natural and 40% reduced aren't exactly the same thing. Finish: not short, and pretty bright. I just can't get sake out of my head! Comments: rather sublime, complex, and delicate. I'm hesitating between 90 and 91 but since the bottler is a very friendly Belgian, err, friend, it's going to be…


SGP:451 - 91 points

(please ship those shrimp croquettes as soon as possible!)

The Final Drop 46 yo 1971 (49.2%, Murray McDavid, Aficionado Series, 1 bottle)


I believe this is actually a Port Dundas, so a single grain. It is the smallest kind of batch anyone could do, since they issued only one bottle! Sure we'd have preferred a Stromness, but a Port Dundas will do… What's more, the value here is zilch, since the only bottle there ever was has been opened. Picture: another whisky in this mysterious series. Colour: bronze amber. Nose: it is not totally obvious that this would be grain whisky, could as well be some old Cuban rum. But it is rather lovely, with marrow knödels, chocolate, bouillons, a touch of pipe tobacco, hints of ham, perhaps some kind of old coconut wine, amontillado, a very wee soapy side perhaps, some fig wine… Mouth: some very old bourbon blended with some great old Spanish-style rum (there are some) and a pretty intriguing fresh fruitiness, between tangerines and coconuts indeed. Finish: medium and a tad thin, as always with grain whiskies, even when very old, but this marrow-and-oranges combination just works. A little grey pepper in the aftertaste, plus some slightly sour coconut milk. Comments: a rather useless note, for the record. I'm glad almost no one will be able to contradict me this time ;-).


SGP:550 - 86 points.

Anon. 30 yo 1988/2019 'Batch 3' (46.6%, Abbey Whisky, Speyside, 153 bottles)


Colour: gold. Nose: nice freshness, with some rhubarb and kiwi, a few metallic touches, notes of green apples, lime zest, then rather fudge and shortbread, toasted brown bread, tarte tatin, and a few notes of wild carrots, fennel and aniseed. Perhaps even wormwood, absinth, and verbena. It's the freshness that I find really impressive here. Mouth: very much to my liking, almost youthful, and pretty citrusy. Corsican citrons? Tangerines for sure. In the background, many tiny herbal notes, more verbena, fennel seeds, wormwood, Wulong tea, all that coated with some toasted bread, biscuits, and oak. An yet it is not exactly oaky. Finish: long, beautifully herbal, with drops of amontillado, chocolate liqueur, liquorice and sour apples. Lovely, really. Very nice bitter touches in the aftertaste (bitters, fino). Comments: it's a rather big distillate. The age is perfect too


SGP:451 - 90 points.