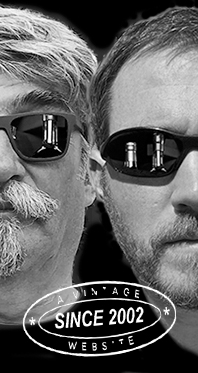 Home
Thousands of tastings,
all the music,
all the rambligs
and all the fun
(hopefully!)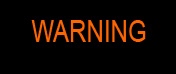 Whiskyfun.com
Guaranteed ad-free
copyright 2002-2020



A second little bag of young Caol Ila

We're back. See, we survived the charred wine hoggie (I'm joking, it was a fine whisky) and some turmoil on our dear MM&F – but that, barely. Bah, anything excessive is insignificant.

Caol Ila 9 yo 2010/2019 (46%, Signatory Vintage, Un-chillfiltered Collection, refill butt, cask #316639, 330 bottles)


Colour: white wine. Nose: yeah, there, pure, crystalline, on lemon skins, coal ashes, damp chalk, sauvignon blanc and chenin 50/50, grist, leaven bread, porridge… I can tell you, this is pure un-fiddled-with young Caol Ila. Mouth: pristine smoky and ashy lemon juice, with crabs and oysters as well as beach pebbles and a dollop of drier Spanish olive oil. Finish: saltier yet, very brine-y, utterly lovely. You could pour this over just anything, pizza, poke bowls, fajitas… okay maybe not haggis. Big ashes in the aftertaste (you just smoked a double-corona).Comments: Signatory, could we swap one bottle of this for three untouched bottles of 'charred wine hogshead'?


SGP:467 - 87 points.

Caol Ila 7 yo 2012/2020 (60%, Asta Morris, cask #AMI127, 524 bottles)


Ouch, this might be brutal. Having said that, another CI by Asta Morris just won the Malt Maniacs Awards earlier this month, so kudos to them and to their engaging Lider Maximo Bert (that evening in Paris at the Hollywood Savoy around 2005 will remain between us.) Deep inside I know that award was well deserved - I may have tried that one actually, will have to check that. Now, seven years old, ha-ha… Colour: light gold. Nose: yeah butterscotch and shortbread, fudge, smoky oils (sesame), turon, citron liqueur… It's hard to beat this very modern style that always involves activated wood. Malt whisky on autotune, if you will. With water: Starbucks' hazelnut café, Kahlua, praline, stuff by Ferrero (but please no palm oil)… Mouth (neat): of course it's excellent. I'm no killjoy, I like smoky butterscotch, brioche, café latte and stuff. With water: pancakes, scones and brownies, with moderate smoke. Finish: medium, on more café latte. Comments: pretty lovely, but when all whiskies will be alike, I start to do gin. Or there, geneveer.


SGP:545 - 84 points.

Caol Ila 12 yo 2007/2020 (48.5%, Whisky Sponge, refill hogshead, 156 bottles)


The only indie bottler who works with aliens for his labels. Having said that, this spongious, almost ungraspable entity already gave us quite a few awesome drams. Purely by chance, I'm sure. Colour: white wine. Nose: pure, coastal, lemony, probably the cleanest we've had so far. Now does cleanliness bear any value in malt whisky? You have two hours… Mouth: bits of rubber, some limoncello, putty, marzipan, whelks, seawater, bicycle inner tube, salty fish, a drop of Vicks' best, and more and more seashells and oysters and langoustines and all the rest. The putty/rubber never gets in the way, but some slight fizziness arises on the back of your tongue. Islay Spritz, anyone? Finish: Islay Spritz indeed. Comments: I'm glad we could now drop that monstrosity called 'Aperol'. Oh-my-God, thank you Colonel Sponge!


SGP:556 - 87 points.

I believe an older Coal Ila would be in order before we call this a (two-part) tasting session.

Caol Ila 30 yo 1989/2020 (42.4%, Hunter Laing, the Kinship, 532 bottles)


The new Kinships have arrived and it's only natural that we would first try the Caol Ila. It's interesting that these 'young' vintages – 1989 is a recent vintage to me - would now be 30; as they say at Air France, how time flies! Colour: light gold. Nose: isn't it obvious that Caol Ila is an otherworldly distillate? In my book it's one of the only two, maybe three makes that can be superb both at a very young and at an old age. I strictly adore these notes of old varnishes, yack butter (I've smelled that only once in my live, but I'll remember it forever), humidor, old oil paint, old copper coins forgotten in an old jacket, engine oil, benzoin, carbolineum… It's not whisky, it's a journey, but please give it some time. Now the lower strength may suggest a fragile palate, let's see… Mouth: yeah well, the differences with the 'older 30s', I mean the 1978-1983 vintages, is that these newer old ones would be saltier, more coastal, perhaps more on brines, samphires, wakame, stuff like that. And less on almonds/marzipan and soft tars etc. Only my very own take of course. Capers, olives… Finish: medium, very salty. Liquid seaweed, more olives… And something rather medicinal. Comments: indeed, a journey. It's not a quiet, clean old Caol Ila, it's even kept some roughish, salty edges. Maybe one for solo sailors? (the French are the best, the English aren't too bad but they're always drunk – there, I said it – indeed, a lifelong rivalry.)


SGP:366 - 90 points.