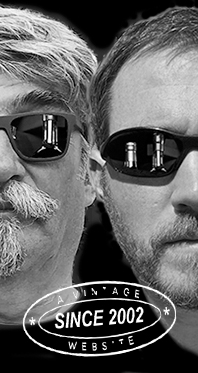 Home
Thousands of tastings,
all the music,
all the rambligs
and all the fun
(hopefully!)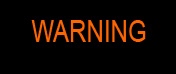 Whiskyfun.com
Guaranteed ad-free
copyright 2002-2020



A small purse of Highland Park
and Secret Orkneys

I think I have a very smart question for you (yeah right), what would you prefer, some disclosed Highland Park that bears the name of a dresser from IKEA's and neither an age nor a vintage statement, or some 'Secret Orkney that cannot be named even under torture' that comes complete with all data? I agree, not an easy question, although I believe I'm guessing what you're thinking just now…

Highland Park 'Triskelion' (45.1%, OB, 2019)


A triskelion? But isn't that an ancient Greek (and then Celtic) symbol rather than anything Viking? Neither an age nor a vintage statement here, but we know that 'First-fill sherry seasoned Spanish oak butts, first-fill sherry seasoned American oak casks and first-fill bourbon barrels and hogsheads were combined and a small number of refill casks added to provide a degree of softness'. Very reassuring isn't it. Frankly, this obsession with selling points around wood (almost) all over Scotland is going nowhere. Not even at £170 a skittle. Colour: gold. Nose: oak, sawdust, a Saturday morning at IKEA indeed, pepper, ginger, cinnamon, allspice, curry powder, moss… I find this simply a little unpleasant. A little tobacco, burnt wood and fruit peel coming in after a good minute, perhaps sour cherries, but that's a little late. I hope the palate will be more to my liking… Water brings out menthol, as often with very wooded whiskies. Mouth: it sure is, this is pretty smoky, leathery, curry-like again and full of tobacco, with good marmalade and honey-glazed nuts. A leathery bitterness in the background, that's the casks. Anyway, I prefer the palate for sure. Finish: long, a little bitter, too spicy for me, mainly on green walnuts and bitter almonds. Comments: water really helps it but who's going to add water to a whisky that's already been reduced to 45% vol.?


SGP:372 - 79 points.

I always feel the need to go back to the regular 12… Oh let's do that. No, not the 10, that would be unfair to the Triskelion.

Highland Park 12 yo 'Viking Honour' (40%, OB, +/-2019)


More Viking paraphernalia… Could we at least have Lagertha? Colour: gold. Nose: not my preferred style of HP either, but this is fresher, fruitier, more lively, even if the core is kind of similar. Bitter oranges, marmalade, ginger, ale, whiffs of pumpernickel bread, oak spices, a little leather and tobacco… Indeed I like this nose better. Mouth: no questions, this is more refreshing despite the 'seasoning' that's a little too apparent to me. Pepper, oak spices, black tea, grass smoke… Nice earthy honey beyond these bitterish spices. Finish: medium, spicy, with an obvious tannicity. Comments: they seem to have used active seasoned wood too here, but the spices and the leather were better controlled in my opinion. But indeed I much prefer the brighter, distillate-driven HPs. Because what a distillate it is indeed!


SGP:461 - 83 points.

Highland Park 15 yo 2003/2018 (50.7%, Duncan Taylor, Octave, cask # 5019914)
All in all and big oak for big oak, we might as well try one of these small Octaves that became Duncan Taylor's main speciality. Colour: pale gold. Nose: indeed the oak feels, but it's a little matter, without those sour/bitter notes that often come with quickish sherry seasoning. A little camphor, bananas, eucalyptus, whiffs of seawater, grass smoke, almond milk… With water: a walk in the woods etcetera. Mouth (neat): pretty fine, with notes of coconut and mangos from the active oak, a little iodine, seaweed, a grassy smokiness, some lime juice… I find this perfectly all right, while the distillate's rather more in the front, quite bizarrely given this configuration. With water: creamier, really good, smoky and coastal, with only a touch of coconut, plus papayas and bananas. Well conducted. Finish: medium, clean fruity, balanced. Oranges, honey and mint, that just always works. Comments: very good, uncomplicated, very satisfying.


SGP:551 - 86 points.

And now, some of those beautiful secret Orkneyans that many IBs have or have got…. Weren't Blackadder the pioneers, with their Old Man of Hoy? Sadly we haven't got any in the boxes currently.

Secret Orkney 18 yo 2000/2019 (53.1%, Le Gus't, hogshead, 356 bottles)
This baby comes with some lovely puffins on the label. Well, I guess they're puffins, are they not? Colour: pale gold. Nose: it is a very dry, very mineral one, full of clay, limestone, saltpetre, soot and bread dough, also floor-cloth and vase water. All that is much nicer than it sounds mind you. Crushed aspirin, linseed oil... With water: grist, dough, porridge, ink, plaster… Mouth (neat): exactly what we were expecting, a grassy smoke, some chalk, sucking fabric, bitter almonds, green lemons… It's really sharp and tense. With water: water pulls fruits, namely lime and lemon, as well as more medicinal notes, around ointments and Vick's best. Tiny herbs too, coriander leaves, Thai basil, borage… Finish: long, rather salty, mineral, very 'HP'. Indeed, what a distillate. Comments: I refrained from finding Provence herbs, since these charming bottlers are located in Manosque, in the heart of, well, Provence. Please note that neither have I mentioned pastis. Top notch HP, right up my alley.
SGP:462 - 90 points.

Unnamed Orkney 12 yo 2006/2019 (46%, Signatory Vintage, Un-chillfiltered Collection, hogshead, cask #DRU 17/A6211+12)


What does this cask # mean? A code for the aliens? Another Macintosh that started to behave erratically? (indeed Macs aren't what they used to be these days…) Colour: white wine. Nose: simple, not easy, on chalk, apple juice, flour, porridge, polenta, husk, fresh laundry and ink. Mega-austere, but I find that charming. Mouth: how very good! Fantastic chalk, green pepper, lime zests, salt, muesli, gentian and mezcal 50/50 (who's ever going to bottle that?) Top notch. Finish: very long, a wee tad bitter (well, it's on bitters, Angostura and stuff). Smoky and green aftertaste (eggplant?) Comments: find such a drop at cask strength and you're ready to fight your fiercest enemies. Possibly a BFYB drop, we'll see.


SGP:362 - 89 points.

From The Isle of Orkney 19 yo 2000/2020 (55%, The WhiskyFind for HNWS Taiwan, hogshead, cask #7, 332 bottles)


Another 2000 vintage. High hopes. Colour: pale gold. Nose: it's a slightly oilier and fatter 2000, a little more on rapeseed oil perhaps, sunflower seeds, otherwise asparagus, beach sand, porridge, grist, wholegrain bread, fumes (say a Porsche for once – and why not?), new plastics (cheap stuff from Wish's that you should never have bought), cactus and fern… This one too is very austere, and I just love it. Despite that poisonous stuff from Wish's. With water: mega-austere! Concrete, ink, soot, ashes, linseed oil, fresh paint, carbolineum… Mouth (neat): almost the same as the Le Gus't – no surprise here. Superb grasses, seaweed smoke, various stones and sands, chalk, green tea… With water: citrus, cactus and angelica on top of all these grasses and minerals. Finish: long, without the tiniest iota of sweetness. Perhaps touches of caraway and orange blossom water. Comments: the 90-card is in order with these distillates, as long as no silly woodwitchery has been done on the drop.


SGP:362 - 90 points.