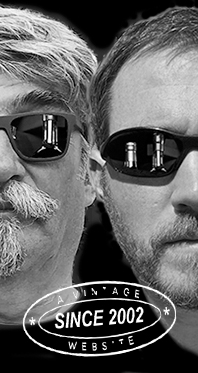 Home
Thousands of tastings,
all the music,
all the rambligs
and all the fun
(hopefully!)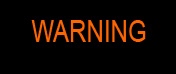 Whiskyfun.com
Guaranteed ad-free
copyright 2002-2020



The Confined Sessions
A trio of 1981 Lochsides!

Joseph Hobbs' crazy Lochside, the epitome of ultra-fruitiness in the best vintages. Never understood why the regular official 10 was so unnoticeable, but those were the D.Y.C. years if I remember well. Indeed, after Hobbs Lochside used to belong to those Spanish distillers until, I believe, it got closed forever in 1993. Or was it 1992?

Lochside 37 yo 1981/2018 (48.6%, The Whisky Agency, butt)
Colour: amber. Nose: struck matches, gas and black truffles upfront, we know what that means. We also know that that may go away – or that our preferred olfactory bulb will filter out those smells. Anyway, they do go away, more or less, but what's left is some kind of broth made out of stewed cabbage and, indeed, pink grapefruits and maracuja. Which, granted, is much more 'Lochside'. The jury's still out, as we used to say before the Coronavirus lockdown became effective. Mouth: no more eggy/cabbage-y notes, rather just anything grapefruits, from hops (IPA) and indeed pink pepper to plain and pure grapefruit juice. The sherry imparted just a few raisiny notes, that's cool. Wee notes of white grapes too. Chasselas, perhaps. Good. Finish: medium, as fresh as a finish can be after 37 years, with a little coffee and walnuts in the aftertaste. The sherry having the last word, I suppose. Comments: probably not the brightest, most emphatic Lochside ever, but hey, any Lochside has now become a collector's piece.


SGP:651 - 88 points.

Lochside 37 yo 1981/2019 (48.6%, The Auld Alliance)


Colour: deep gold. Nose: it's the same strength as that of the TWA, but I'm not sure it is the same whisky, looks like this one's rather brighter, well, not exactly, it's got very similar traits, fumes, truffles, then pink grapefruits, Lagunitas, Timut pepper… Both are extremely close. May well be the same liquid after all, but it is not the same whisky, since the labels are very different. Of course that's a part of what 'a whisky' is (S., there's a lost episode of Inspektor Derrick on Channel 468, maybe you should…) Mouth: yeah, very same-ish. Mango jam, pink grapefruits, Sauvignon blanc …Finish: same. And I'm finding those green walnuts again in the aftertaste. Comments: better be identical to some excellent whisky than the same as a dead rotgut, no? (S., we confirm, it's on channel 468…)


SGP:651 – 88 points.

Let's try another 1981, but a younger one at a much higher strength. Only for the sake of whisky research, naturally…

Lochside 20 yo 1981/2001 (61.2%, Scotch Malt Whisky Society, sherry butt, #92.9)


Colour: gold. Nose: the core's similar, that is to say on mangos and grapefruit, but there isn't any stewed cabbage this time, rather a chalky lemonness that's most elegant, even if sharpish on the nose. Whiffs of warm porridge, muesli, peaches… With water: it's not often that you'll find such a clean and precise combination of freshly squeezed lemons and fresh crushed mint leaves. Mouth (neat): huge, wonderfully honeyed this time, mentholy, ridden with grapefruits of all kinds, and even a tad on sweet wine. Rather like Jurançon – do you know Jurançon? It's a small region but I would recommend the best sweet ones wholeheartedly! Les Jardins de Babylone, for example, is very expensive but worth every cent. The dry Jurançons can be very good too, by the way, but this is not winefun, is it, so let's move on. With water: superb, mega-fruity, rather on something that's always been typically Lochside in my book, all-vitamin fruit juice. Which will cure 'almost' anything. Finish: not the longest ever but the fruitiness is clean and perfect. Always pink grapefruits in the front. Comments: a proper fruit bomb this little SMWS. I'll keep a few cls, I'd really like to compare it to one of those mega-fruity indie Bushmills.


SGP:651 - 90 points.

I don't know when we'll have our next Lochside session, I have to say.