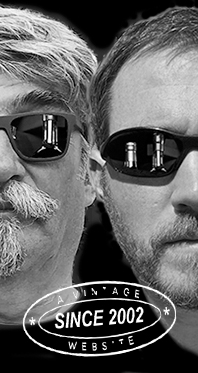 Home
Thousands of tastings,
all the music,
all the rambligs
and all the fun
(hopefully!)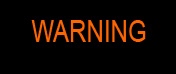 Whiskyfun.com
Guaranteed ad-free
copyright 2002-2020



The Reconfined Sessions - 2
A trio of Ballechin

You have to reckon with the peated Edradour these days. It's getting better and better and never feels 'forced'. I mean, like 'there's a market for peat, let's make some'.

Ballechin 2009/2019 'Vintage' (46%, OB, First Fill bourbon barrels)


The Edradour 2009 in the same series is superb, and according to some whisky chatteratti, this is not bad either. Colour: straw. Nose: we sometimes use the expression 'farmy peat' and indeed, this is a farmy peat, and yet it's rather pure, clean, not manure-y at all, and void of any dunginess (excuse me?) On the other hand, there's a feeling of smoked hay that's pretty perfect, a little lovage and soy sauce that, for once, doesn't stem from sherry wood, and perhaps Provence herbs, the ones you would throw onto your BBQ when you're… in Provence. Some lovely oils and waxes too, I knew this was going to be an awesome nose and almost a statement. Perfectly distillate-oriented. Mouth: perhaps, since Brora isn't running yet, the finest peat on the mainland. Citrus, ink, a wee touch of fish oil, lemon oil, camphory syrup, peach leaf tea, a touch of white currant, a little tar… I would say this is not 'gratuitous' peat as seen elsewhere, it's fully integrated and 'a whole'. Finish: rather long, zesty, with a little rapeseed oil. Comments: I'm a fan of Ballechin, and it's improved very mucho since the early days. One of my dreams would be to be able to do an 'old Ballechin' (from the old distillery) vs. 'new Ballechin' session one day. Isn't it good to have goals in life?


SGP:565 - 88 points.

And now a crazy new one that was meant to make an appearance at Whisky Live Paris 2020…

Ballechin 2005/2020 (60%, OB, for LMDW, Burgundy, cask #18)
I know, there's pinot noir in action here, but I'm sure we'll be fine. After all, we've had other such concoctions and we're still alive… Colour: amber with reddish hues. Nose: stewed nectarines and oranges with bits of leather and tobacco thrown in. More or less that. In truth they've much improved the recipe, I remember a Port Ellen Burgundy Finish that had been as strange as a footballer's haircut. No, really. I'm also finding puréed chestnuts and assorted stuffed dates. With water: gunpowder comes out, used fireworks, marrow, salsify… Mouth (neat): a little strange indeed, on peppered coffee perhaps, ginger tonic, cassis buds, cabernet sauvignon rather than pinot noir, tar, roots (turnips), a meaty smokiness… Not too sure, it's a little daring I would say. With water: water helps because it would pull out oranges. More ginger tonic as well. You're right, Schweppes-orange. What did you expect? Finish: long, greener, leafier. Comments: a death seat after the ex-bourbon expression for sure, but it rather pulled through given the odd pedigree (after all, it's more or less the offspring of the crossing of a giraffe with an anti vaxxer).
SGP:465 - 82 points.

Ballechin 15 yo 2004/2019 (52%, OB for Independent Whisky Bars of Scotland, bourbon, casks #74-76, 462 bottles)


Colour: chardonnay. Right, white wine. Nose: yess. A very waxy peatiness, greasy, with engine oils and other lubricants, paraffin aplenty, then lemon and hints of seawater, samphires, seaweed. Yeah I know where Pitlochry lies. Fern. Perfect, as often with very small batches that are often more complex than single casks. With water: new cracked pepper on top of all that. Mouth (neat): huge, almost brutal, very pungent, spiky, peppery, hugely mentholy… Feels 62% rather than just 52. With water: citrus taking over, lime and lemon, lemongrass, some ginger, green lapsang souchong, just green tea, green pepper… How green is all that? Finish: long, precise, with a little pistachio oil, which is just a sin. Holy Bessie, mother of Scotch, pray for us sinners, now and at the hour of our death… Very smoky aftertaste. Comments: exactly.


SGP:466 - 90 points.