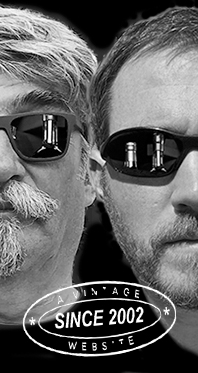 Home
Thousands of tastings,
all the music,
all the rambligs
and all the fun
(hopefully!)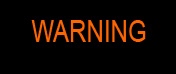 Whiskyfun.com
Guaranteed ad-free
copyright 2002-2020



Let's be honest, I never quite understood Bladnoch. I remember some beautiful ueber-clean citrusy expressions, a few wobbly ones too, then some very engaging and passionate owners after Diageo had sold on the distillery, and then, since around five years, some incomprehensible square bottles finished in the most unlikely wine casks and priced at slightly ridiculous levels. I'm sorry, but as they say at progressive book clubs, what the f***? By the way, is Bladnoch still Scotland's southernmost distillery?

Bladnoch 17 yo 'Californian Red Wine Finish' (46.7%, OB, +/-2018)
As some nasty people would say, the good news is that it is a 'Limited Release'. Seriously, which mad soul would let some empty Californian red wine barriques being shipped to Scotland to be used as finishing vessels (even worse, they were quite possibly French oak)? Imagine the carbon costs while there are same-ish barriques all over Europe! But you never know, this could be good… Colour: gold. Nose: sour, gingery, milky, yoghurty and just unpleasant. Readymade polenta and porridge, yeast, touch of feints... Mouth: relatively nicer but frankly unbalanced and sour. Too much ginger and too much nutmeg, too much stale ale too. There's even a misplaced wee saltiness, and quite some peat smoke that's just as misplaced. I'm dead sure this was better before they dumped the juice into red wine (whether Californian or not, that's purely anecdotal). Finish: medium, rather on sweet and sour breads this time, which I find a little better. Ginger in the aftertaste, not a good sign, in general. Comments: Bladnoch could be lovely in the old days, and even stand up to Rosebank (if not to St Magdalene). I find this sad, I hope they'll be back one day.


SGP:542 - 65 points.

Thank god we've got our dear indies… But first, for a quick recovery…

Bladnoch (70°proof, OB, Co.Import Torino, 75.7cl, 1970s)


An old bottle I've got in WF's private bar. We already tried this expression, but when there's a pressing need, we ought to act swiftly… Colour: gold. Nose: pine nuts, moss, citrons, lemon grass, almond oil, castor oil, spearmint, old magazines, manzanilla… Phew, I was about to start to wonder if my nose and palate hadn't failed me. Mouth: oh yes, herbal teas, lemons and citrons, moss, rucola, marrow, sesame oil, salt… have I mentioned lemon already? Finish: pretty long after fifty years in glass and at barely 40% vol., with more mosses, pepper, lemons, ink, paraffin, good cardboard. Comments: phew, that was tight! I was about to throw in the towel. I won't change my old score but I could have gone one point higher. It's true that what used to be a little uncommon became extremely rare as far as whisky's concerned. Oh hell…


SGP:462 - 90 points.

Okay, this has become a quartet then. Even better…

Bladnoch 25 yo 1991/2017 (54.3%, Blackadder, Raw Cask, Statement No.29, hogshead, cask #8274, 172 bottles)


Which kind of statement will this be?... Colour: deep gold. Nose: all right, this is not quite a well-chiselled, all-pure citrusy Bladnoch, and to tell you the truth, we're a little closer to the wacky newish OB here, with some sour porridge-y smells and quite some stale pepper. Bark and nutshells may improve it a wee bit, but only water could really save it, in my opinion. With water: sour wines, cheeses and Democrat gym socks. I know what I'm trying to say. Indeed those would be much worse. Mouth (neat): oloroso on acid at first, with the bitterest walnuts (GMO I'm sure) and some mustardy and cardboardy development that we've hardly ever seen before. There's a little soap too, but there are also very positive signals sent from the background. Let's watch them closer… With water: frankly, I don't know. Chewing your cigar? Quaffing two bottles of walnut wine? Sipping walnut stain? This is seriously bitter, my friend. Finish: long, bitter, ridden with all walnuts ever produced in Scotland. Salty aftertaste. Comments: some kind of statement indeed, I'm wondering if Baldrick wasn't at the helm here. But there's something very spectacular – and of course, cunning – to this little baby. Crazy stuff.


SGP:272 - 80 points.

Shall we ever meet civilisation?...

Bladnoch 28 yo 1990/2019 'Exotic Fruit Granola' (56.9%, Wemyss Malts for HNWS Taiwan, bourbon barrel, 100 bottles)


A bourbon barrel, right, we should be safer now… As for Granola, not too sure, but Wemyss have had an excellent Bladnoch 1990/2016 'Apple Syllabub', so there is serious hope… Oh, and they're all really crazy in Taiwan, just saying. Colour: gold. Nose: probably the most Bladnochian of them all, even more so than the old NAS OB. Passion fruit sherbet, mirabelle ice cream (try that before you die), various cakes, Danishes, touches of overripe bananas (but we're nowhere near any rum), custard, orange cakes… This is truly beautiful, pretty delicate, yet assertive. It's a whole pastry shop. With water: tenser and more citrusy, that's a normal, and much expected unfolding. Mouth (neat): big stuff at 28 years of age, cake-y and rather on mirabelle eau-de-vie (believe me, I distil some almost every year) as well as some mint, eucalyptus, grasses and hay. It's actually almost too powerful given the profile, so… With water: this is where the oak comes out, with a medicinal side (pine syrup) and quite some liquorice. A little drying but all most pleasant. Mouthwash. Finish: long, on 'a tea in the Sahara'. Tea and mint, a little dry. Bitter liquorice in the aftertaste. Comments: only the finish is slightly subpar in my humble book, all the rest was of very great distinction.


SGP:561 - 89 points.