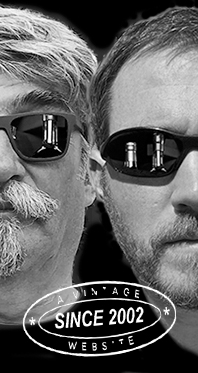 Home
Thousands of tastings,
all the music,
all the rambligs
and all the fun
(hopefully!)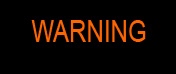 Whiskyfun.com
Guaranteed ad-free
copyright 2002-2020



A vertical trio of Longmorn

No wonderful old sherried Longmorn by G&M this time, rather a short verticale of… well, what we found in the Longmorn box.

Longmorn 15 yo 2005/2020 (63.1%, North Star Spirits, oloroso butt, 596 bottles)
This one should be on the heavy-ish side, given the strength and the cask, let's see… Colour: rich amber. Nose: someone's distilled some Mars bars, added toasted oak scrappings, some chestnut honey, butterscotch, some moist pipe tobacco and a few Chinese black mushrooms. Then bottled it at an insanely high strength. Cool idea. With water: stuff that we like, moss, fern, bitter chocolate, cigars, cedarwood, brand new wooden cabinet (not from Ikea's though), drop of soy sauce and miso… In short, classic heavy sherry in some young or rejuvenated cask. Mouth (neat): creamy as honey, spicy as oak spices (cinnamon, pepper) and as coffee-ish as some high-roasted ristretto. Rather works but boy is it strong. With water: some unexpected tropical fruits (passion fruits, pink grapefruits) and rather more peppery oak. A lot of bitter chocolate. Finish: very long and very spicy. Ginger and chilli, cinnamon mints in the aftertaste… Comments: a big and moderny young beast of truly excellent quality. Takes water very well.


SGP:461 - 87 points.

Longmorn 1996/2018 (57.8%, Or Sileis, Craftsman Selection, Taiwan, hogshead, cask #911627, 277 bottles)


Cats and a lighthouse, that is funny indeed. Colour: full gold. Nose: you can't go wrong with these pretty 'natural' 1990s Longmorns, even if the wood was still rather active here. Starts with quite a lot of marzipan and halva, turon, then a little spearmint and banana cake, and lastly, overripe apples and quinces, as well as some pies made thereof. A good dollop of custard too. With water: hints of plasticine and paraffin, then croissants and amaretti. The almonds from our marzipan are back. Mouth (neat): excellent, on spicy lemons, some green curry, quite a lot of pepper, vanilla, lemon curd, barley, heather honey… Feels good for sure. With water: wee herbal and mentholy notes coming through, that's always a blessing. Verbena, artemisia, chamomile tea, a little thyme… All that is good for our health anyway, is it not? Finish: medium to long, with some lemon plus some peppermint and a little ginger. A little earth in the aftertaste. Impeccable. Comments: earthy signatures just always work. High-class Longmorn.


SGP:561 – 88 points.

Longmorn 29 yo 1990/2019 (49.1%, The Single Malts of Scotland, cask #12291, 104 bottles)


In theory, this should go well and effortless. These good people over there in London have already had several 1990s 'morns and they've all been very good according to my book. So, for the record… Colour: white wine – true refill here. Nose: many styles of treatments and maturing are excellent, but you cannot beat an old distillate of exquisite quality that's fetched its maturity in a true ageing vessel – as opposed to a flavouring container. I know, rambling on. Pink bananas, sweet barley, avion mangos, touch of humus, hoppy hints, a little bread dough, leaven… The original materials keep shining through, that too is a blessing in my book. Mouth: a wee fizziness at first, not unseen in these batches, Schweppes Lemon, then green bananas, barley syrup, touches of bitter oranges, more bread, more leaven, more pepper, and a wee touch of wasabi (or horseradish) in the back of the background. Lovely freshness, good body. It's true that 50% 'natural' is a great strength. Finish: pretty long, even fresher, with more grapefruits, honeysuckle, a little chalk, and green peppercorns. Indeed, sauvignon blanc territories once again. Comments: I would say these reach stardom at 30. Or 29, let's not nit-pick yet again.


SGP:561 - 90 points.