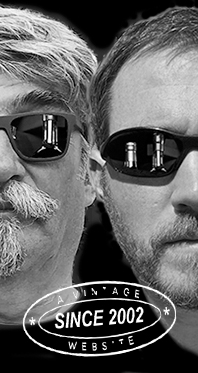 Home
Thousands of tastings,
all the music,
all the rambligs
and all the fun
(hopefully!)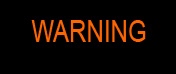 Whiskyfun.com
Guaranteed ad-free
copyright 2002-2017



A wandering Benriach session

We don't hear as much about Benriach as we used to just a few years ago, do we? Time to try a few, as they come out of the boxes…

Benriach 19 yo 1999/2019 (55.1%, Whisky Erlebnis, sherry)
This one comes with a lovely pop label, hope it'll be rather 'wham!' Colour: gold. Nose: truffles and walnuts, that's the sherry singing. Touches of rubber and ink as well, marmalade, three used matches, then raisins and a feeling of rancio. With water: chocolate up, and so are soups and bouillons. Some 'sherry smoke' too – nope that's not peat. Mouth (neat): rather fat, better balanced than I had thought, with very little 'S' and rather all things oranges, marmalade, bitter cordials, cocoa… With water: good! Some kind of Indian spice mix, oranges and caraway, green curry, a little leather… Finish: rather long and rather more peppery. The kind of pepper that come from bespoke sherry casks. Bitter oranges and perhaps a wee bit of anchovy in the aftertaste. Comments: not my preferred style, but things seem to have remained under control and the end result is tasty.


SGP:362 - 83 points.

Benriach 16 yo 1999/2016 (59.3%, OB, for Sun Favourite, Taiwan, oloroso sherry butt, cask #2102, 610 bottles)


I believe these ones are only finishings. Colour: amber. Nose: hey, this is fun! It's rather on thin mints, pine resins, chocolate, menthol, Wulong tea (they've got some great ones in Taiwan), and loads of milk chocolate and fresh-sawn pinewood. The menthol brings a lot of freshness, which is welcome. Sauna oils. With water: oh, green oranges! Love green oranges and the perfumes made thereof. A pack of Kools. Mouth (neat): to tell you the truth, I find it a little mizunara-y, and frankly, I'd have said this is Japanese. Once again, loads of chocolate and menthol, pinesap, pinewood… Feels very 'lab', but I believe this utter madness (read tekh-noh-loh-gy) just worked. With water: spicy, resinous oak and oranges and menthol, plus chocolate. Finish: long and all on the same flavours. Comments: I should hate this, and yet I rather loved this technological, almost Frankensteinian concoction. What's the damage, doc? Am I lost forever? To think that it's a finish!


SGP:471 - 89 points.

Perhaps an easy hoggie for a change…

Benriach 2011/2019 (43%, Jean Boyer, Gifted Stills, hogshead, 453 bottles)
That's what's cool with low strengths, you may pull loads of bottles from one single cask – and keep the prices budgety. Colour: very pale white wine. Nose: got to love this style, you can't do any more natural, there are only wee touches of vanilla from an otherwise very shy cask, while all the rest is about barley eau-de-vie, with cakes, pastries, Ovaltine and sweet beers. This nature, my friend. Mouth: this are less easy on the palate, but this works, with overripe apples, barley, sour cakes, leaven, and a little butterscotch. Finish: a little short, with notes of pears and fudge. Comments: you could almost believe this was made by a new-born 'craft' distillery no one 's ever heard of. A promising one. Like the clean honesty in this.


SGP:441 - 82 points.

Back to heaviness after that short rest…

Benriach 9 yo 2010/2019 (62.1%, James Eadie, European Oak Pedro Ximenez Sherry Hogshead finish, cask #348035)


Another one from a kitchen, as it appears, but beyond beliefs and hard statements, only your copita is right in the end of the day. All we need is to remain honest and open-minded. Phew… Colour: coffee. Nose: no quibbles this far, it's so strong that not much comes through anyway. Brownies, sawdust and coffee liqueur? With water: chocolate malt, chocolate beer, earth, new plastics, brown sauce (the one they pour over sausage), Nutella, and Corinth currants. This is what I'd call a chocolaty malt. Mouth (neat): humpff! Bags of roasted chestnuts, more roasted chestnuts, and perhaps a dollop of chestnut purée from Ardèche, where they say they make the best in the world. Heavy stuff. With water: it's the spicy oak that would come out this time, with a lot of caraway and cinnamon. I'm just wondering, do they char European oak? I've always wondered why wines and whiskies do not get the same flavours at all from European oak. Just a matter of toasting vs. charring? Finish: long and extremely chocolaty. Chocolate and roasted chestnuts. Crème de marron. Comments: this restless baby had a lot to tell us! Not really lace, but I do take my hat off.


SGP:461 - 83 points.

Back to the rather lighter ones, because you cannot quite have two monsters in a row…

Benriach 11 yo 2008/2019 (55.5%, Maltbarn, sherry, 156 bottles)
Colour: golden straw. Indeed that's between 'straw' and 'gold'. Nose: malt, barley, touches of earth, fruit peelings, a drop of beef bouillon. More a duo or a trio than the Berliner Philharmoniker so far… With water: sour cream, porridge, fresh bread. Mouth (neat): cold-distilled ale. The same drop of beef bouillon, some big maltiness, perhaps even a little Guinness, and just leaven bread. With water: gets a little softer. Scottish brioche. Will they make brioche in independent Scotland? Finish: pretty long but a little cardboardy. Flour, bread… Comments: this baby's not very 'Maltbarn' in my opinion – I mean, perhaps it is literally – but there, it's not a scandal at all. We've had better Maltbarns having said that – all of them, I would add (what?)


SGP:341 - 79 points.

Perhaps an old one, for a change?...

Benriach 28 yo (48.8%, The Whisky Show 10th Anniversary, 106 bottles, 2018)
Hey I know I'm late once again, no need to rub salt in my wounds. Colour: gold. Nose: ah there, this is Benriach as we knew it after Billy Walker had revamped the distillery. Remember those 1976s? So a touch of nail polish, then fresh almond oil, then assorted tropical fruits including bananas, passion fruits and mangos. In the background, some fresh herbs, fresh-cut onions, asparagus, green tomatoes, and just broken branches. Very complex, very luminous, very beautiful. Mouth: there's a little coconut in the arrival, but things are soon to improve, with tangerines, papayas, avocado juice, and a feeling of citrus-led IPA. There might be a little too much oak as well (white pepper) but we're still very fine. Finish: this is where it loses a bit of steam, with some tannins and fruit peels slowly taking over. Comments: it's not impossible that this was even better at 25, but why would we argue? Did we find a brilliant more recent Benriach? I think not!


SGP:651 - 87 points.

… But we are resourceful…

Benriach 28 yo 1990/2018 (48.2%, The Single Malts of Scotland, 107 bottles)


Will this be the same whisky? Colour: gold. Nose: yeah well, if they're not the same, they're extremely similar and almost more undistinguishable than the Kessler sisters. To be honest, any differences would only be a figment of my imagination. Better not go on, I agree. Mouth: shall I tell you that hackneyed joke about that chef that only cooks with whisky, and that sometimes even adds it to the food? Or the whisky turkey? Or the one about that stuttering stillman that never found the right cut and had a son called J-j-j-j-j-ock? I agree, let's pull the plug. Finish: ditto. Comments: ditto.


SGP:651 – 87 points.

Benriach 1994/2016 (54.1%, OB for Independent Spirit, peated bourbon barrel, cask #240888, 273 bottles)


Another one that I had kept in the boxes for future tastings. The future is now. Colour: straw. Nose: never been a huge fan of peated Benriach, some young ones had even been a little vulgar shall we say, but this utter farminess is kind of spectacular. Mud, then old yard after a heavy shower, cracked pepper, spend grains, sour doughs, Calmac's porridge… This is very austere indeed, and perhaps only for intellectualists. Not me. With water: mud and porridge, with a little lime juice. Gotta love lime juice. Mouth (neat): the nose was forgettable, this is not. Huge peat, huge pepper, immense tar and bitterness, some lemon, and a bit of pain. This was probably pretty hot in the peat years, but by today's standards, it's simply too much. Or for these times' Obersturmbannführers only. With water: frankly better, that is to say with more lemons and drops of gherkin and olive brines. Finish: rather long, salty, dry. Cactus juice. Comments: seriously, many distilleries on the mainland have tried to mimic the Islays. I say they should drop peat, as whilst it was all pretty funny fifteen years ago, it's all become boring and, in many cases, bad. Of course I'm not talking about Brora, but isn't even Ardmore struggling? Who's tried a brilliant new peated Ardmore? Or yeah, Benriach? Having said that, we've had some excellent peated Benriach in the past (another sherried 1994 for Independent Spirit springs to mind), so let's not generalise too much. Oh well…


SGP:367 - 80 points.

That, my friend, leaves us with a few Cadenheads that I've been accumulating within the last years. Let's have a short selection while we're at it, and we'll be done. Figuratively, of course.

Benriach-Glenlivet 10 yo 2008/2019 (57.6%, Cadenhead, Small Batch, 546 bottles)
From two hogsheads. One official website, at time of writing, tell us that this is a 2000, but that cannot be. Colour: straw. Nose: mashed potatoes, mashed mushrooms, broken branches, turnips, and just grass. Reminds us of Pernod's old official 10. Not much to see… With water: porridge sprinkled with pear juice. Mouth (neat): some raw kisrchy eau-de-vie, really raw, really very raw. With water: pears, pear cider, young pear calvados (they do not only use apples, mind you), dough, Tesco's brown bread… Finish: rather long, unsexy, difficult, and rather boring. Comments: it does the job (warm you up) but that's pretty all. I would have dumped these into cheaper blends – I know, not my business.
SGP:351 - 71 points.

What's happening? Was that an accident?

Benriach-Glenlivet 10 yo 2008/2018 (56.5%, Cadenhead, Authentic Collection, 276 bottles)
Colour: straw. Nose: very mashy as well, and this wouldn't be Robuchon's purée de pommes de terre. You know, 50% small potatoes and 50% proper farm butter. Branches, artichokes, parsnips, potatoes… Now if you enjoy mashed potatoes as much as I do, you may love this. Mashed potatoes are an art! With water: old magazines and mashed carrots and turnips. Milk. Mouth (neat): we're okay this time, this is acceptable, too beerish for sure, rustic, but acceptable. With water: this is better, for sure. Barley, pepper, wood, cinnamon, orange squash, sadly also quite a lot of sawdust. Finish: long and difficult. Plywood. The aftertaste, all on oranges, is nicer, but that's too late. Comments: the authenticity is worth quite some points here, but other than that, it's difficult malt whisky. Malt whisky for penitents?
SGP:351 - 73 points.

Welcome to the whisky masochists club!...

Benriach-Glenlivet 10 yo 2008/2018 (58.9%, Cadenhead, Small Batch, hogshead, 564 bottles)
How's life, Brown-Forman? This from two hogsheads. Colour: white wine. Nose: ooh, turnips and Jerusalem artichokes! Some chalk as well, plaster, old magazines, and just plain Breton artichokes. In truth, this could be better… With water: no. Dirt, Brussels sprouts, steamed cabbage… Mouth (neat): ah yes, it seems that we're above the waterline, with nicer notes of apples. Barley syrup. Not nice, but kind of agreeable. With water: indeed, this won't kill us and make us turn to gin, but frankly, Benriach! Finish: long and a little painful again. Bitter vegetables, mashes, stale pepper, cardboard… Comments: no, I think this is too hard.
SGP:351 - 69 points.

It's all going downwards, is it not? So go on? Well, where there's a will there's a way…

Benriach-Glenlivet 10 yo 2008/2019 (56%, Cadenhead, Wine Cask, Madeira hogshead, 276 bottles) Indeed, one option would have been to give this to the fish. Apparently, the other one was to use Madeira. My take: Madeira's saved a few stinkers already, so why Not? Colour: white wine. Nose: I don't know what to say. Mashed vegetables. A feeling of solitude. With water: goodness gracious! Mouth (neat): it's true that this is better on the palate. Mustards, peppers, wasabi and horseradish, green walnuts, whacky curries… With water: yup, we're back to civilisation, with a proper whisky that you could actually drink when there's strictly no other stuff by W.M. Cadenhead around. Still relatively poor whisky, though. Finish: rather long, drying, peppery. Very peppery aftertaste. Comments: I hope you will remember that this is all done for our common cause!
SGP:362 - 75 points.

Mee God, how many such young casks do/did they own? I think we'll try to tackle older ones for a change…

Benriach-Glenlivet 20 yo 1996/2017 (44.5%, Cadenhead, Authentic Collection, bourbon hogshead, 186 bottles)
Colour: straw. Nose: it's not that it's any less mashy or turnipy (I know), but at least it's got some depth. Jerusalem artichokes, parsnips… no, my oh my, this is becoming extremely difficult indeed. Too dry, too austere. With water: no. No way. Mouth (neat): fair, barley-y, peppery… no, sob, this is too hard. Some very dry whisky, extremely hard to enjoy, almost sadistic. This style rather reminds me of Cadenhead twenty years ago, so pretty post-Aberdeen. Hard stuff. With water: a little better, thanks to some friendly aldehydes. Sweet breads. Finish: rather long, bitter, mashy, difficult. Comments: not at all. I this some kind of malediction?
SGP:361 - 69 points.

No luck, really, no luck at all. We'll go backwards to try to find redemption, but this is a last try. To think that we've got loads of Clynelish to taste… So, a very last try…

Benriach-Glenlivet 29 yo 1986/2015 (50.1%, Cadenhead, Small Batch, bourbon barrels, 360 bottles)
Could be that Benriach needs either good sherry, or fresh bourbon, and that it would be terrible spirit otherwise. Let's see… Colour: gold. Nose: sure it's still a little mashy, but good ageing and additional notes of bananas and vanilla from bourbon wood do indeed lift it quite a bit. There's some finer menthol too, many subtler notes of herbs and dried flowers (woodruff), and some grains and some breads. A proper breakfast around Bavaria and Austria. Almonds, walnuts… And Champagne! With water: pineapple yoghurt! I repeat, pineapple yoghurt! Mouth (neat): indeed, another galaxy, even if some rawish ginger tends to try to seize control. Nice tense barley and pepper, then stewed apples. Rather wonderful maltiness. With water: careful, do not add too much water, coz fresh bourbon not always swim well. If you do it well, you'll find perfect notes of mangos, pineapples, and papayas. A little lavender honey too. Finish: medium, both on banana-y tropical fruits and on northern pastries. Danishes, scones… Comments: honestly, we were about to give up. Dear WM. Cadenhead, you've been playing with our nerves today!
SGP:651 - 87 points.

(Thank you Tom, you saved this session!)

Here's my advice, store these bottles for around 2 or 3 centuries in a cool dark place, and your offspring might get some quaffable whisky. If mankind survives… Seriously, I believe strictly all other recent offerings by Cadenhead have been and are very vastly superior.