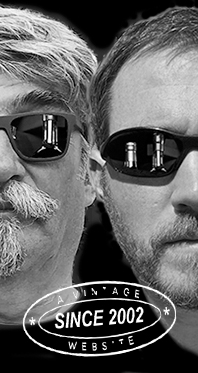 Home
Thousands of tastings,
all the music,
all the rambligs
and all the fun
(hopefully!)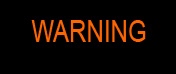 Whiskyfun.com
Guaranteed ad-free
copyright 2002-2020



Can we still be friends, whatever happens in November? Great, let's celebrate with quite a few American whiskies…

Distillery 291 (50%, OB, USA, bourbon, single barrel, +/-2019)


These good folks are located in Colorado Springs, where they make this one-year-old maize-driven Colorado bourbon that's got good scores in the, erm, well, former holy book. Colour: amber. Nose: spicy and bready, with good burnt caramel, touches of lavender and caraway, and cloves and regular caramel. Neat and pleasant, but only the palate will tell. Mouth: a feeling of rye, oak extracts, caramel, violet sweets, liquorice… There's a little earth too. The barrel did a great job here, I suppose it had been well-treaded in the first place. Poppy and violet sweets. Finish: medium, sweet, with a good dose of oak spices. Caraway in abundance, also aniseed. Comments: very good but probably a little tiring, I mean because of this highly extractive profile. Still well above average and nicely crafty, but perhaps not quite worth 95 biblical points (tallyho, tallyho, red zone!)…


SGP:640 - 79 points.

Copperworks 3 yo 'Batch 1' (50.7%, That Boutique-y Whisky Company, USA, 2020)


This is single malt and we're in Seattle this time. By the way, I like it a lot that that Boutique-y Company would now bottle whiskies from just anywhere on this green little planet. Still missing Outer-Mongolia though, but I'm sure that'll come and we have the patience of a cat. Colour: gold. Nose: just the opposite. The one from Colorado was wham-bam, this one's much more discreet and, shall we say, elegant and measured, with walnut and pecan cakes, honeycomb, many breads (as it should be), and tiny branche-y and earthy notes. With water: nice spicy wood, balsa and eucalyptus, then chestnut, with notes of buckwheat crepes. Now I doubt they have buckwheat crepes in the state of Washington… Mouth (neat): coffee and caraway, plus gingerbread and blood oranges. That's a nice fresh combo, pleasantly different and even (almost) refreshing. Good liquorice and cold coffee. With water: good bready tastes, honey, coffee and various soft spices. Careful with water though, none works better. Finish: medium, spicy and cereally. Coffee in the aftertaste. Comments: this distillery too comes with +/-95 points from 'somewhere'. All smallish operations have that today and I say no harm done, but frankly!? Their websites now look like the plastrons of a bunch of Soviet counter-admirals… Come on, more credibility please!


SGP:451 - 82 points.

Uncle Nearest 1856 (50%, OB, USA, premium whiskey, 2020)


We're in Tennessee this time. Sure, the fact that it would say 'premium' on the label doesn't feel too good, but the branding is nicely 'far-west' and I'm sure John Wayne wouldn't reprove. Curious about the juice now… Colour: deep gold. Nose: typical earthy grains and soft vanilla, just a touch of coconut, some café latte, and just this feeling of having nosed this many times already. Sourced juice? Pretty pleasant if a little undemanding. With water: geranium and tomato leaves, plywood and liquorice. Mouth: classic spicy and earthy breads and dried fruits (bananas), all in sync. Peanut butter, praline, nougat… I have to say I enjoy this palate rather better than the nose – for once! With water: do not add any, this much oak does not take water well. Mind you, this is not tea. Finish: medium, a tad gritty and oaky. Not extremely pleasant. Very drying aftertaste. Comments: fine but not totally earth-shattering. Lacks personality. I'll have to try their Small Batch version; next year, perhaps.


SGP:461 - 76 points.

Buffalo Trace 'Small Batch' (45%, OB, for LMDW, USA, Kentucky straight bourbon, 2562 bottles, 2020)
This one might lift this little session a little bit… LMDW usually had some lighter versions at 40%, but this one should talk to us… Colour: deep gold. Nose: bread and brioche, honeycomb, mead, gingerbread, notes of ripe bananas and even mangos, gorse, dandelions, mirabelle tarte, apricot jam, vanilla and triple-sec, whiffs of aniseed and menthol… What's not to like? Mouth: simple and uncomplicated (pleonasm alert), a tad woody for European palates, perhaps, but otherwise perfectly fine, fruity and fresh, cake-y, pastry-like, with notes of coconut balls and apricot pie. Only the oak is a tad too much. No botherings… Finish: medium, caky, with some cinnamon. A little sour and peppery oak in the aftertaste. Comments: have I said that I thought this was a very fine – albeit oaky - bourbon?
SGP:561 - 82 points.

Weller 12 yo (45%, OB, for LMDW, USA, Kentucky straight bourbon whisky, 2020)
This is 'the original wheated bourbon', you understand. Colour: deep gold. Nose: a lovely floral and fruity arrival, on orange blossom and honeysuckle, then we have honeycomb and proper chardonnay. Our friendly mirabelles too, and touches of cough medicine, eucalyptus, and camphor. Perfect uncomplicated nose, well composed, a little commercial in the best sense of that word. Mouth: very good, simple, with good spices and fruits, and jams. Preserved apricots, cinnamon rolls, notes of pears, and perhaps even echoes of calvados. Or there, applejack. Finish: medium, a little oaky as always. A little sour wood and pepper. Comments: seriously good, if not very complex. But are most bourbons really complex? Do not shoot, me friend of you!
SGP:551 - 85 points.

Whistling Andy (50%, Hot Malt Taiwan, USA, straight bourbon whisky, cask #170005, +/-2020)


We're in Montana this time, but this bottling was done for Taiwan and I'm here sitting in Alsace, tasting this whisky. Such a small world! Colour: full gold. Nose: bread and oak, the nicest combo when we're tackling a very young spirit. Bread dough, rye, maize bread, grist, baguettes and pumpernickels, all that. Only whiffs of praline and caramel (bordering Nutella). Fine fine fine. With water: more spices and spicy herbs, even more bread as well. A baker's whisky. Mouth: the smart way. Breads and beers, funny scones, bizarre cakes, odd biscuits and unlikely pancakes, that's the way. Stick with the raw materials, always! (if I may…) With water: careful, but when you add only one or two drops of H2O, you'll find a nice cinnamony side. Alternatively, just drop water. Finish: long, dry, bready. Comments: there's so much oak in most US whiskies that reducing is hard to handle. In general, just abstain. Very good bourbon, by the way.


SGP:461 - 85 points.

Whistling Andy 'Harvest Select' (45%, Hot Malt Taiwan, USA, American whiskey, +/-2020)


We're still in Montana (hey Frank Zappa) but this is a different mashbill, with 40% barley and 40% wheat. So obviously, this cannot be bourbon as bourbon has to contain a majority of corn/maize. Colour: gold. Nose: hey hey, Montana! Ale, fudge, caramel cream, stout, millionaire shortbread, gingerbread, pumpernickel, chestnut honey, garden peat, roasted pecans… Well I just love this, how bad is it, doctor? Mouth: pretty amazing. How old is this juice? The website says that they're 'rooted in legacy', which is always scary (ah they have advertising agencies too in Montana!) but after all, only the result counts and the result is brilliant. Stout, spices, gingerbread, mole sauce, blue mountain coffee, sour wine sauces, oloroso (I'm positive there's no oloroso in there), tobacco… This is so well done! Finish: long, spicy, stouty (?) and concentrated. Brown sauce. Dry and bitter aftertaste – no problems though. Comments: very well played. Very bold, perhaps not utterly well balanced, but truly characterful. Montana via Taiwan, you say?.


SGP:562 - 87 points.

Good, I believe we'll do another American session tomorrow. In the meantime…

Blanton's Gold Edition (51.5%, OB, USA, Bourbon, +/-2019)


One of Buffalo Trace's unusual bottlings. It is supposed to be 'a favorite among discerning bourbon aficionados', so not exactly us but we'll keep an open mind. Colour: gold. Nose: softer, more timid, more on woods and nuts. Peanut butter in the front, some sour woods in the back. Notes of stewed pineapple. With water: wood. A Saturday afternoon at Ikea's – what a nightmare indeed. Mouth (neat): a lot of oak on a shy and thin base spirit. Not for us indeed. With water: the Buffalo Trace 'Small Batch' was so much nicer! This is horrid, dry and drying, way too oaky. In other words, oak juice. Finish: no, unpleasant. Comments: Blanton's single barrels are much nicer in my book, while this golden ticket is horrendously oaky. What a nightmare, I am definitely not a 'discerning bourbon aficionado'. Sob, I'm a failure!


SGP:371 - 50 points

(out of Christian charity).

See ya tomorrow. Unless the White House sends helicopters...