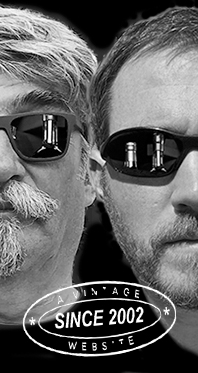 Home
Thousands of tastings,
all the music,
all the rambligs
and all the fun
(hopefully!)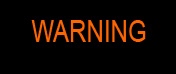 Whiskyfun.com
Guaranteed ad-free
copyright 2002-2017



American whiskies for troubled times

It was about time we did this before President Duck makes it illegal to taste American whisky in the EU. By the way at WF we now have tariffs on American whisky, so please note that you'll have to pay 0.5€ per tasting note you read. No worries, we take Paypal, Visa, Mastercard, and more generally, friendship.

1776 (92proof/46%, OB, James. E. Pepper, Straight Bourbon Whiskey, 2019)
We had already tried this and… nope, wait, that was a 1792. What a strange way of naming your whiskies! Colour: gold. Nose: extremely soft, on vanilla pods, shortbread, popcorn and pancake syrup, plus wee touches of geranium flowers, not unseen in bourbon. Really simple, yet pleasant. I can't see who could be against this. Mouth: good, on lavender and geranium, some rye (some say there isn't any rye in there, but I'm finding rye), oranges, cake, syrup… Tend to get a tad too sweet and thin for me, but that's nothing. Finish: medium, a little caramelly and honeyed. Liquorice. Comments: good and very easy, rounded and yet not dull, despite a certain lack of character. These bourbons are not Springbank, as you may have noticed yourself.


SGP:631 - 81 points.

Heaven Hill 23 yo 1996/2020 (54.5%, Cadenhead, World Whiskies, barrel, 132 bottles)
I had thought the 175th Anniversary was pretty good. Colour: amber. Nose: buttered popcorn, fudge, old rum (Cuban style), then these typical small floral touches (lavender, violets, geranium), then quite some fresh paint and resins. The whole remains easy and rather soft, it would never shout nor scream. Neither would we. With water: gingerbread and heather honey all over the place. Mouth (neat): liquid Jaffa cake, plus orgeat and almonds, barley water, and certainly a good few drops of cologne (lavender scented). But this ain't Bowmore 1985 either. Rose-flavoured Turkish delights, litchis, gewurztraminer... With water: lovely, it gets drier, more herbal, rootier as well… Chicory, celeriac, turmeric… That's nice! Finish: rather long, spicy, slightly tannic (which I like in those contexts), ending on roasted chestnuts and blood oranges, plus some kind of curry. Comments: just tops. I'm still not a huge fan of bourbon, but I have to say that this baby's a brilliant conversationalist. Nice meeting you, Mr. Hill.


SGP:541 - 87 points.

Since were in Campbeltown, Tennessee…

Tennessee Whisky 16 yo 2003/2019 (48.9%, Cadenhead, bourbon, Small Batch, 282 bottles)
Good, let's be an a****le for a minute. They state 'bourbon' as the wood type, but can it be bourbon since they're only allowed to fill new oak? Can some bourbon (including Tennessee) be ex-bourbon? Good, stupid moment over… Oh and yes this is Dickel. Colour: amber. Nose: almost luxurious, extremely soft and caramelly, full of popcorn and gingerbread, maize syrup, Cointreau, praline and nougat, then dried coconut, which might be a tad excessive. Mouth: very easy and soft, sweet, on coconut balls, vanilla, preserved apricots, candyfloss and white chocolate. Tends to go towards café latte too. Drops of Cointreau once again, sweet rye bread, then cocoa powder. Finish: rather long, pleasantly dry. Some marmalade and a touch of lavender and caraway in the aftertaste. Comments: very good too. Rather fascinating to be able to compare these babies, thank you Cadenhead! Am I getting American?
SGP:551 - 86 points.
PS:

looks like once a barrel's left the US, you could indeed do whatever you like with it, including finish it in Port (!) while keeping naming it Bourbon or even Kentucky straight Bourbon, as for example Angel's Envy just did. Thanks Steve U.

He who can do one can do two, said a wise man…

Tennessee Whisky 16 yo 2003/2019 (49.8%, Cadenhead, bourbon, World Whiskies, 216 bottles)


Colour: amber. Nose: seriously, they're very close. Perhaps a little more caramel and fudge in this one? Millionaire shortbread? Consequently, it's also missing a small part of that lovely nougat. Because we were talking proper artisanal nougat mind you, made with proper ingredients! Not the junk you would find at <insert name of supermarket here>. Mouth: similar and superb. These ones are growing on you, be careful or we'll all start to sing some Presley. Finish: sameish. Coffee. Comments: in truth, this one may have been a tiny-wee-tad superior.


SGP:551 - 87 points.

Oh and since we were in Campbel… I mean, in Tennessee…

Jack Daniel's 'Red Dog Saloon' (43%, OB, 2017)
I don't know what I was doing with this thing, but there, let's try it. Sure it came with a story, but do we really need it here? Oh and if this one sinks to the bottom, please rather blame our friends at Cadenhead. Colour: gold. Nose: beets, carrot cake and pumpkin pie, with a little butterscotch and corn syrup. I do not dislike this nose, at all. Love the carrots. Mouth: it sure does make the most of the situation, with good rooty pies, geranium, Jerusalem artichokes, roasted chicory, peanut butter, and some syrups. Some grenadine, cranberry juice too, that's not the best side. Tends to become both more bitter and more sweetish. Finish: medium, rather on bubblegum. Woops! Comments: it was all very fine until it got rather too sweet for me. But there, it's probably one of the best Jacks I've ever tried. A notch more complex than the 1776.


SGP:631 - 82 points.

Heaven Hill 9 yo 2009/2018 (50.3%, The Whisky Mercenary)


Colour: gold. Nose: we're more on straight vanilla, custard, sponge cake, grain whisky, then café latte. With water: madeleines, sponge cake, brioche and biscuit. Should go well with champagne… Mouth (neat): creamier and spicier than expected, much more on rye bread, blood oranges, and Thai chives. A tad harsh, but works. With water: no arguments, this is rather simpler indeed, rounder, narrower, but well balanced. An earthy side coming out after a few minutes. Chicory again? Finish: medium, easy, latte-y (oh, S., you kill us). Do not add too much water, it tends to break. Coffee in the aftertaste, plus violet sweets (anis). Comments: excellent, just not ueber-complex. But hey, it's only nine.


SGP:441 - 84 points.

Heaven Hill 9 yo 2009/2019 (50.6%, Liquor Library, Australia)


This one from Downunda, naturally. Colour: gold. Nose: seriously, it is the same whisky. I'm not saying it is exactly the same, but any differences are infinitesimal and probably only in the taster's mind. Perhaps a tad more vanilla-ed? Perhaps not? It's all beyond human detection threshold anyway. Wait, more oranges? Mouth: a carbon copy of the Mercenary. Finish: ditto. Comments: excellent once again.


SGP:441 - 84 points.

Do we have room for more? Say a rye and a Sazerac?

Ragtime Rye (45.2%, OB, New York Distilling Company, American Straight Whiskey, +/-2019)


This is Brooklyn, baby! Colour: deep gold. Nose: frankly, I was afraid this young baby would suffer a lot after the HHs, but not so, it stands up to them, with nice polishes, shoe polish, pistachios, puréed chestnuts, pumpernickel, and several flowers, including the expected geraniums and honeysuckle. It is rather rounded and easy, even if those polishes do add some extra dimension for sure. I do not quite know why, but this nose makes me think of Lou Reed. Some kind of Brooklyn effect? Wayne Wang anyone? Mouth: feels older than just 3, perfectly balanced, moderately spicy, and pleasantly herbal and salty. Bouillons and custard getting along rather nicely. Finish: long, this time with Schweppes Lemon, ginseng, and Thai basil. I'm sure this one will cure the virus. Comments: loved the finish, it's not often that young whiskies finish this well. Not surprised, but…


SGP:462 - 85 points.

And so we said a Sazerac, and basta cosi…

Sazerac 18 yo 'Summer 2018' (45%, OB, Kentucky straight rye whiskey)
Let's be honest, I've always found these very expensive Sazeracs pretty disappointing. Really, no comprendo mucho about anything by Buffalo Trace. Around 24 barrels, apparently. Colour: dark amber. Nose: strawberries dipped into liquid caramel, violet and lavender liqueurs, buckwheat, parfait amour, softer liquorice, damp garden peat or black earth, heavy raisins (Smyrna)… It's actually very jammy and almost fruitcake-y (which should only work around Christmas). Mouth: I must be in a good mood, I'm finding this good, fruity, easy, lively, seductive, full of blackberry jam, earthy teas, prunes, raisins, dried dates, gingerbread… For once I'm not missing out on this famous baby. Raki, Korean prune wine, dried longans, aged Baiju… Now indeed, should you buy and blend all these descriptors, you would come up (more or less) with the same juice, for one tenth of the price or even less. But you'd need to experiment a lot… Finish: long, sweet, very liqueury, very good. Comments: let's say it, this was a very good surprise. BTAC finally growing on me after all these years?


SGP:641 - 86 points.