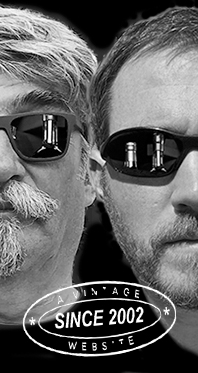 Home
Thousands of tastings,
all the music,
all the rambligs
and all the fun
(hopefully!)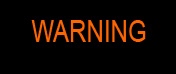 Whiskyfun.com
Guaranteed ad-free
copyright 2002-2020



We haven't done that since… Well, at least six months. A small load of well-behaved Bowmores – meaning that we'll carefully avoid any 'flavoured' OBs. No worries, we'll manage… But we'll select them randomly, because that's funnier (although trickier)…

Bowmore 17 yo 2002/2020 (54.9%, The Character of Islay, The Stories of Wind and Wave)
Colour: white wine. Nose: rather more medicinal than other recent Bowmores, more on flints as well, coal, old stove, metal polish old toolbox, ashes… I do find this nose very classy this far – well I have to, as the price lies north of 350€. But we never taste price tags… With water: oh, shoe polish and the engine of an old Jaguar! That inline 6-cylinder dual overhead camshaft stuff, for example. Mouth (neat): nah, this is brilliant I'm afraid. I'd have loved to slam it (given the price) but let's be honest, it's perfect. Waxes, kippers, touches of incense, mangos, ashes, oysters, seawater, marzipan, plasticine… etcetera. With water: grand! Passion fruits and fresh mint coming out. Camphor and eucalyptus too. Even more seawater. Finish: rather long and stunningly briny. A little barley syrup in the aftertaste. Comments: some superlative middle-aged Bowmore that you won't find within the official range, I'm afraid. Why is another question, but kudos to the actual distillers!
SGP:555 - 91 points.

Too fast, we're too fast. Not our fault, though…

Bowmore 30 yo (58%, Hunter Laing, The Kinship, Edition #3, oloroso, 256 bottles, 2020)
Hope it's a 1990, and not a 1988 or 1989. Now it's ex-oloroso, so any whacky notes may have been smoothened out. What's more, remember what Alexander Fleming used to claim, "If penicillin can cure those that are ill, Spanish sherry can bring the dead back to life." Colour: gold. Nose: very little lavender or Parma violets if any at this point, so I say 'hurray!' Rather some pretty tight and tense coastal citrusness, with a large plate of oysters and a lot of lemons. Seawater, clams, kelp, olive brine, a little paper pulp, yoghurt, gentian roots… There sure isn't anything not to like in here. This far. With water: wet dogs (we're sorry as always, dogs) and raw wool. Which, in my book, is extremely Bowmore. Mouth (neat): absolutely excellent, on green pepper, oysters, passion fruits, lemons, grapefruits… You see. With water: just high-class. Mango jam, a touch of caramel, then tar, tobacco, clams, seawater, olive oil, riesling… Finish: quite long, perfect, saltier again. A drop of grappa over big fat oysters. Comments: probably 1990, but it's true that not all 1989s were FWP-ised anyway. I seem to have missed the sherry, though. No big deal, this is perfect Bowmore again.


SGP:656 - 91 points.

It doesn't look like we're decelerating, are we… So it's too early for the OBs…

Bowmore 18 yo 2001/2020 (55.2%, North Star Spirits, hogshead, 190 bottles)


Everyone knows that those were good vintages. Colour: straw. Nose: holy Molly, this has more mangos than there are on a mango tree in Mango city. Plus smoked breads and the obligatory oysters. Wow. With water: iodine, bandages, camphor, embrocations, patchouli, angelica, old tweed, wool. Visiting the Islay Woollen Mill – is the funny old gentleman still there? This little Bowmore got more complex, and that's just lovely. Mouth (neat): just impeccable. Grapefruits, mango juice, mercurochrome, seawater, crab cake. With water: it takes water very well, as do most Bowmores unless they have been tortured with funny woods. Some chocolate coming out, perhaps a little coffee? Finish: go get a bottle if you can find one. Comments: why are you still here?


SGP:646 - 90 points.

Crikey, looks like we won't manage to bring all this down…

Bowmore 16 yo 2003/2019 (56.6%, Chieftain's for Or Sileis, Taiwan, barrel, cask #79, 213 bottles)
Love it that our friends in Taiwan would have put dragons back onto a Bowmore label. Is that a sea dragon? Colour: light gold. Nose: ah, this is younger and rougher, with a little more ethanol and varnish. Well, barely. Other than that, it's a slightly thicker Bowmore, with more vanilla, fudge, syrups and cakes. Now the salted liquorice behind all that keeps it very Bowmore-y. With water: oh perfect. Damp magazines and newspapers on your doorstep, coal, shoe polish, brake pads, and just ink. Mouth (neat): I'm afraid this is excellent too. A little green chartreuse (the heavier one) and a few raisins that would have rather suggested sweet sherry. An yet it is a barrel. With water: little liqueurs and some exquisite salty crystallised fruits. A rather marvellous sweet and salty style here, this is just first-rate. Finish: could you smoke pâtes de fruit? Much more salt in the aftertaste – but remember, there's no salt in whisky. Comments: I'm feeling miserable, I just couldn't find a baddish Bowmore so far. Not that we must, mind you.


SGP:646 - 90 points.

Okay, let's resort to drastic measures…

Bowmore 'Vault Edition' (50.1%, OB, Second Release, 2019)
I should have tried this earlier, agreed, but the First Release had been only okayish 'plus' in my book (WF 81). Now they have this newer one at Amazon's, not a very good sign in my book. Colour: gold. Nose: burnt caramel and metal polish, some sour woods, corn syrup, pu-her tea, lapsang souchong and tar mints. Ah, but this is pretty nice, I think! I was hoping for a dud, seriously (I mean, seriously!) With water: copper coins and grappa. Mouth (neat): but yes! Smoked and salted chocolate and marmalade, oak, Spanish ham, salted raisins, walnuts… And it's not even too heavy, although it would tend to get a little drying and bitter. Let's see… With water: it swims pretty badly, careful! Do not go down to below 45% please, or you'll unearth stale chocolate and tea plus sour brine. It remains rather good at 48. Finish: long and salty, with notes of some kind of metallic Bull Dog sauce. Some Tabasco in the aftertaste – I am not joking. Comments: I shouldn't have added any water, that wrecked it on the palate. What's sure is that it's better, I think, than the first release.


SGP:465 - 84 points.

Hey, we did it! So I think we're ready for another OB…

Bowmore 25 yo (43%, OB, +/-2019)


Oh no, they have this one too on Amazon! Let's try to behave as if that was not the case and try to dissipate any bad smells; now I would understand that those nasty tax-evaders would have had Bell's worst swill, but Bowmore 25? Frankly, that stinks, Bowmore! Colour: amber. Nose: let's get Amazon out of our head… (deep breath)… right, it's light, a little uncertain, wishy-washy, mentholy (not in a good way), and kind of stale. The last 25 I had tried had been weak as well (WF 78) but I had hoped they would have improved the stuff. Now, the fact that they had to put it on Amazon speaks volumes. Mouth: oh for god's sake no. Weak, caramelly, on bad industrial chocolate and Twinning's worst black tea. Finish: medium, salty, sour, with odd perfume-y notes, as if they had thrown some of those nasty 1980s batches into the vatting tanks. Comments: it just kills me. I'm sad that this poor baby crossed my humble path, but let's not be too harsh. After all, this is a 25 years old Bowmore, and Bowmore is Bowmore.


SGP:364 - 72 points.

Good, looks like we managed to curb our enthusiasm…

Bowmore 20 yo 2000/2020 (51.7%, WhiskySponge, 172 bottles)


It's not surprising that a Sponge would have selected a pretty coastal malt whisky from Signatory's. Now one worthy question, do sponges grow around the isle of Islay? Do they even grow in Loch Indaal? Colour: straw. Nose: back on track, with more purity, oils, cakes, broken branches, barley and doughs. Seawater too, sunflower oil, ink, samphires… It's just not very peaty. But peat is so 2000s, is it not. With water: reminds me of some dry Hungarian furmint. Wet flour, grist, plaster, raw wool, fresh bark. Mouth (neat): salty lemon juice, tequila, readymade margarita, seawater, olives and capers, notes of viognier… That's all fun! With water: please do not add too much water. Leaven, salty dough, salty walnut cake, liquorice wood… Finish: medium, rather on those fermentary notes, porridge, more fruity viognier… Comments: excellent, just not a very smoky Bowmore. Shan't we call it Bowless, as some good folks are calling the unpeated Ardmores 'Ardless'? Not an instantly recognisable Bowmore, but the drop is great, as they say in rugby.


SGP:465 - 89 points.