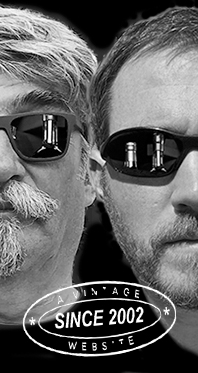 Home
Thousands of tastings,
all the music,
all the rambligs
and all the fun
(hopefully!)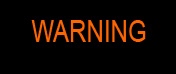 Whiskyfun.com
Guaranteed ad-free
copyright 2002-2020



I've always had strong feelings for Dalmore and even found their craziest marketing stunts disconcertingly charming. I believe it's a brand that's got its very own world, pretty much out of touch with reality, a kind of parallel Macallan that, in your tasting glass, can really swing and rock and roll. The very fact that they often make us laugh is far from being the least of their qualities. Let's drink some…

Dalmore 12 yo 'Sherry Cask Select' (43%, OB, 2020)


A brand new expression that's admirably old-school and that reminds us all that we should always match ties and handkerchiefs. A matter of education, you understand. Excuse me? But where have you been, this is 1970, good people! Colour: deep amber. Nose: walnuts and teas at first, Darjeeling-Express style, then fresh figs, old books, incense and cinnamon rolls. Very old school indeed, but then again, there isn't much to enjoy in 2020, don't you agree? I would imagine someone could have a bottle of this in the drinks cabinet of his rusty old Bentley. New ones are so nouveau-riche… Mouth: fudge, stout, praline, chocolate, cinnamon rolls again, a little tobacco, quite some tea (Darjeeling indeed) and the expected old walnuts. A wee earthy side and even a few mushrooms. Excellent. Finish: 43% works so much better than 40%! Brownies, cinnamon, raisin rolls, tobacco, chocolate, fudge… Comments: don't we have it good in 1970? And did you hear that the Stones have a new live album? I believe it's called Get yer ya-ya's out!, so get your stereo – and your crystal decanter - ready. Seriously, this is seriously good.


SGP:641 - 87 points.

Dalmore 29 yo 1991/2020 (49.4%, WhiskySponge, The Patersponge Collection, refill bourbon, 205 bottles)


Several funny characters on this label, as usual, including a moustachioed and thicker Bill Clinton, as it appears. No? Colour: white wine. Nose: this simply reminds us how great a distillate Dalmore is, when no zany woods and/or wines have been in use. We were expecting oranges and indeed it is shock full of oranges and tangerines. I mean, we are just nosing a large basket full of oranges and tangerines, which I find just sublime. I'm reminded of those old black dumpy official bottles, especially the 20 years old. No make-up here, only natural beauty. Mouth: in keeping of the nose, ridden with oranges and tangerines, plus wee touches of mangos. That's pretty all folks, but wow! Finish: long, pure, with myriads of tinier flavours arriving late. Various honeys, fruity hops, guavas, herbal teas… Comments: it's true that we rather know the much sherried and/or finished official Dalmores, but this baby reminds us that first and foremost, Dalmore's a great distillate that's better al natural, just like all great distillates - and potato crisps. Stupendous fruity purity.


SGP:751 - 93 points.

Dalmore 18 yo 1976 'Auld Lang Syne' (62.3%, The Whisky Connoisseur, 5cl, +/-1994)
A wee bottle that I've been keeping in some obscure box for ages. I suppose I got it around or just before Y2K. If I remember well, this company was rather doing bottles for collectors who would just never open them anyway. Consequently, the whiskies were often very unlikely, to be honest. Colour: white wine. Nose: I don't know. Very strong and pretty empty, perhaps a little grassy? This could almost be grain, or high-column rum… With water: grass, hints of coconut water, indeed some orange peel, orange oil… Not too sure this far, it hasn't quite got the Sponge's immediate fruity generosity. Mouth (neat): very raw, between kerosene and paint remover. Acetone and hair lacquer (but the cap was not sealed with lacquer, as many are/were). With water: very raw, grassy, on apple peel and bitter beer. Orange leaves rather than fruits, plus a bizarre chalky side (aspirin and plaster). Having said that, and even if it's very raw, it's got its charms. Finish: medium, spirity, leafy and grassy. Star fruit. Comments: better than what my note may suggest, but a little hard. Many indie single malts were a bit like this in the old days, pretty grassy and raw.
SGP:461 - 79 points.