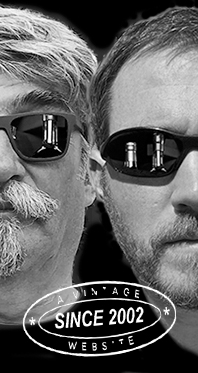 Home
Thousands of tastings,
all the music,
all the rambligs
and all the fun
(hopefully!)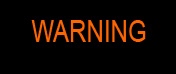 Whiskyfun.com
Guaranteed ad-free
copyright 2002-2020



Another briefcase of Highland Park

There's a growing feeling that the ones labelled as 'Secret Orkney' or similar monikers are actually better than the ones labelled as 'Highland Park'. Which, I agree, is a little embarrassing, while a similar phenomenon may well occur at Macallan's, Clynelish's, Glenmorangie's, or Glenfarclas' and a few others. I believe all that is very silly and should be stopped, but who started it and who am I?

Highland Park 18 yo 'Viking Pride' (43%, OB, +/-2019)


Sure we'd like the 18 to be bottled at 45 or 46%, but it's always been a great drop anyway, hasn't it. The name 'Viking Pride' doesn't sound too good in our countries, but there, it's in small letters so people shouldn't notice. Colour: gold. Nose: I find it dry and very leafy, perhaps a little thin on the nose, but I'm rather fond of these resinous, sappy, pine-y aromas. Leaves, herbal teas… Well it is a little timid. Slivovitz. Mouth: the smoke is up; the body is down a wee bit. Didn't the 18 become a real peater over the years? Earlier batches were already displaying more peat and more roughness, but it seems that they went one step further in that respect. On the other hand, the oiliness is almost gone and the honeyed notes have been replaced with green spices and fresh wood. While fresh wood kills and has always killed. Finish: medium, dry and leafy/grassy. Not too nice in my humble opinion. Saltier aftertaste. Comments: what happened to good old HP 18? It's still a very good drop, but I think it's lost its former polish. And maestria. And some younger expressions are way better, I think, which is good for our purses.


SGP:463 - 85 points.

Let's do an older one right away…

Highland Park 30 yo (43.1%, Hunter Laing, The Kinship, 2020)
It seems that this one was bottled for the Virtual Feis Ile 2020, which is brilliant given that the ones we've already tried have been superb (Ardbeg et al), but one question remains on the table, which is what's the link between Highland Park and Feis Ile? The other question being, why should we care? Colour: light gold. Nose: it's got his fragility, bordering evanescence, that's to be found in old whiskies that went 'low in alcohol'. Sometimes they're great, sometimes they're flat dead, while you wouldn't find out on the nose . Coconut water, kiwi juice, olive brine, oysters, amaretti, putty, sauvignon blanc… Let's just pray… Mouth: right. Those little pink olives they have in Spain, plus mangos, plus passion fruits, plus Timut pepper, plus seashells (razor clams, Barcelona-style)… Well this is just sublime, please call the Anti-Maltoporn Brigade sofort! In truth, it feels more like 50%, rather than just 43.1. Oh and that .1% by the way, pff… Finish: unexpectedly long, salty, briny, coastal, olive-y… Comments: no heather honey to be found this time, but what a glorious old HP! Not a fat and wide honeyed one at all having said that, it is rather 'a blade'. Impressed with this series.
SGP:462 - 92 points.

Secret Orkney 12 yo 2005/2018 (57%, Cooper's Choice for Hot Malt Taiwan, cask #26, 360 bottles)


What's reassuring is that even with their bottlings for Asia, where time is circular as we all know, our Scottish friends would keep mentioning 'twelve long years'. Having said that, as we know in western countries, time can be elastic too. Oh well let's try this one; could be Scapa, no? Colour: go. Nose: slaughters the official 18 and fights the 30 with bravado. The last wood it's seen was rather active, but the vanilla here is rather beautiful and self-restrained, while some eucalyptus and beach smoke are creeping in. With water: sourdough and fresh baguette. I can't wee shy a Frenchman would be against that. Mouth (neat): my this is good! Terrific distillate, citrons and lemons, minerals, seaweed, graphite oil, chalk… That's a winning combo at Château Whiskyfun. With water: great fatness, olive oil, grapefruit skin, whatnot. Impeccable spirit. Finish: long, tight, salty and smoky. Oysters – and razor clams - everywhere. Comments: it sure hasn't got the insane complexity that was to be found in the Kinship, but at the age of 12, you cannot do much better in Scotland. I mean, wow.


SGP:363 - 90 points.

Secret Orkney 1999/2020 (51.9%, Dutch Whisky Connection, 157 bottles)
Featuring Soong Ching-ling, 'the mother of modern China'. Colour: straw. Nose: let's be quick, this is one of those pure fresh immaculate HPs that are all on seawater, damp chalk, green olives, and lemons. With water: oh flour, grist, breads, damp papers, something a little muddy, perhaps… It would remain rather citrusy as long as you wouldn't add too much water. Well it's probably not the best swimmer of all times. Mouth (neat): yes, there, lemons, oysters, green pepper, chalk, paraffin, chilies… With water: what a perfect distillate but please do not drown it. It's a Dutch bottling so water has to remain under control. Like. Seawater, brine, chalk, bay leaves… Finish: long and extremely briny now, with some coastal kind of smokiness. Comments: huge, massive whisky that just wouldn't take any prisoners, with a smokiness that's not very far from Talisker's. This with hugs to our dear friend Bert V.


SGP:363 - 90 points.

An Orkney Distillery 10 yo 2009/2020 'Reserve Casks' (48%, The Single Malts of Scotland for LMDW, 2020)


This baby from two casks. Colour: apricot. Nose: this is a much rounder and fruitier version, without much minerality or peat, rather stewed fruits and jams, apricot jam, quince jelly, preserved peaches, with most certainly a few references to cognac, with some raisins as well, perhaps touches of PX (no problems here)… Mouth: no wait, there, a leafy vinosity with some pepper and some bitter leaves, ginger, cinchona, green peppercorn, also a little rubber… The palate is very difference from the nose. Hints of oak shavings and a bitterish wood smoke. Finish: medium, peppery and cooked, with a spicy aftertaste (nutmeg, pepper, cardamom). Comments: the wood impact is a little loud for me on the palate, but the nose was first class. Still an excellent dram altogether.


SGP:461 - 83 points.

Another go at this excellent range…

An Orkney Distillery 13 yo 2007/2020 'Reserve Casks Parcel No.4' (48%, The Single Malts of Scotland)


No less than three casks have been used this time. Colour: deep amber with red hues. Nose: some obvious similarities but this one's even more aromatic, with some cognac indeed, peaches, raisins, dried dates, a little raw cocoa, prunes in armagnac, pipe tobacco… A very seductive nose, a tad heady at times but just irresistible. Now will the same happen on the palate?... Mouth: it does go towards green walnuts and pepper this time again, with some cinnamon mints, horseradish, some earthy chocolate… Having said, that, it's less leafy and bitterish than the 10, so rather easier, in a way. Finish: rather long, on more walnuts, bitter almonds, and many spices. Coffee beans, torrefied raw chocolate, tobacco, pepper… Comments: indeed, very good. It's almost as peppery as the 10, it's probably not impossible that some French or Spanish oak was used at some point.


SGP:461 - 86 points.

Highland Park 16 yo 2003/2019 (58.9%, OB for The Whisky Exchange, sherry butt, cask #1885, 585 bottles)


The owners issue tons of sherried single casks and seem to be going the Glendronach way since a few years in that respect. I believe even the concierge has got her own cask (I'm joking). No, we love concierges, that was not an anti-concierge comment at all. Colour: almost mahogany. Nose: a lot of shoe and metal polishes at first nosing, then walnut bogs and pencil shavings. Add some Bovril, prune juice, rancio, a touch of earth, and rather some armagnac this time. Modern heavy sherry does make some whiskies rather brandy-like, does it not. With water: chocolate, patchouli and tobacco. It's a little hippy. Mouth (neat): heavy, immediately spicy and meaty, with molasses in abundance and a good litre of walnut stain (I mean, it is reminiscent of walnut stain). Quite a lot of raw chocolate too (like 99%), the blackest toffee, and lastly, a little cherry liqueur, which kinds of lifts it and makes it a little rounder at the same time. But it's still very heavy juice… With water: it takes water very well, that's a blessing in this rather heavy context. Nuts, walnuts, chestnuts, fig cake, chocolate, a drop of chicken bouillon and a little raw oak, which usually implies a finishing but that's 'probably' not the case here. Finish: long, drying, on chocolate and tobacco. Comments: excellent but beyond the fact that I like my HPs closer to the distillate, since it's great, I think I liked the 13 yo Reserve a little better, since it's more 'drinkable'.


SGP:362 - 85 points.

Perhaps an official from when sherry was better civilised, and then we call this a proper tasting session?

Highland Park 20 yo 1959/1979 (43%, OB, for Ferraretto Italy, 75cl)


Sure we had tried this one before but another bottle's been opened for a wee online 'masterclass' (just a commented session, really) that I did in September with the good people at the Golden Promise bar in Paris and Whisky Live Paris 2020. Indeed, any excuse… Colour: deep gold. Nose: this is probably a little unjust to the modern sherried HPs, since bottle ageing may well have further improved this luminous baby. Sensational whiffs of heather honey (a marker), dried figs, mead, old Sauternes (make that Climens), masala, marrow, old tangerine liqueur, old library, all the old furniture polishes that go with it, a touch of hoisin sauce… Oh well, no one will ever repeat these styles, or they would have done it already. Mouth: amazing, rich and even firm at 43%, and pretty much on all dried fruits and all kinds of honeys that do exist on this wee planet. Heather first, naturally, but I'm afraid heather honey virtually disappeared from any contemporary HP. I'll spare you the rest. Finish: medium, on exactly the same notes, plus marrow soup and a little earthy tobacco and coffee in the aftertaste. No clumsy wood or spices coming out Comments: score unchanged. We'll try to taste it from yet another bottle, just for scientific purposes. But of course.


SGP:562 - 94 points.