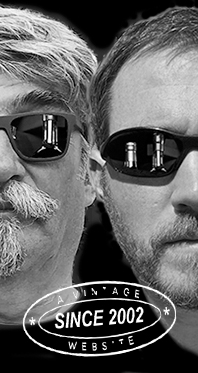 Home
Thousands of tastings,
all the music,
all the rambligs
and all the fun
(hopefully!)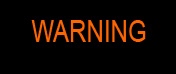 Whiskyfun.com
Guaranteed ad-free
copyright 2002-2020



Another mixed bag of Bastard malts

Let me kindly remind you that in Malt Maniac language, a bastard malt (or whisky) is a whisky of unknown origins, in general because someone thought it was smarter to hide those origins. Not the bottlers mind you, rather the people who own the plants where someone's pushed the right button one good Monday morning.

Taraansay 12 yo 2007/2020 (59.5%, Liquid Treasures, bourbon barrel, cask #4, blended Scotch, 249 bottles)


How could a blended Scotch stem from one single cask, unless it had been blended along the path and further 'marriaged' for a few years? This one's also called 'From Miles Away', I suppose that's a reference to Miles Davis? Having said, the label's beautiful. Colour: white wine. Nose: varnish, popcorn and candyfloss plus vanilla and a little coconut, there is well some grain in there. With water: light, with a little soot. Mouth (neat): a feeling of Cuban rum and smoked maize, not unpleasant, just unusual. With water: some minerals and a little apple juice, with a touch of smoke. Finish: medium, a little grassier. Comments: perhaps not a bitches' brew (ha-ha) but still a very fair drop that would defeat most commercial blends. I feel I should add that the price is extremely fair.


SGP:442 - 80 points.

Secret Highland Malt 19 yo 2000/2020 (55.6%, Liquid Treasures, joint bottling with the Whisky Fair, bourbon hogshead, cask #1442, 325 bottles)


Colour: white wine. Nose: raw, grassy, chalky, with bags of green apples and wee whiffs of beeswax, that's everything we like. With water: green tobacco, bitters, fresh pumpernickel, gingerbread, ale, malt, hops. Nothing to throw. Mouth (neat): excellent, waxy, super-grassy, rather wonderfully bitter and austere. This one kicks you in your teeth, and people are asking for more! With water: s-u-p-e-r-b. Rich, ale-y, with some malt extract, molasses, bitter beers and more pumpernickel. High class, never was such a pale whisky this thick and heavy. Good trick! Finish: long, oily, waxy, bitter, leafy, bready… Lovely tobacco in the aftertaste. Comments: were I the distiller here, I would be proud that some dedicated IB would display my little distillery on such a lovely bottle, instead of a slightly depressing name such as 'Secret xxx'. No?


SGP:462 - 89 points.

Uisge Teine 15 yo 2004/2019 (56.4%, Svenska Eldvatten, blended malt, bourbon barrel, cask #SE105, 207 bottles)
Really blended or just teaspooned on the papers? Colour: straw. Nose: a light grassy, vegetal smokiness, then clearly peat, a drop of mercurochrome, a drop of cherry juice, and these notes of strawberry yoghurt that you may sometimes smell around some malting plants. With water: bitter herbs, liquorice wood, moss and fern, fennel, aniseed… Mouth (neat): good fresh peat and notes of cranberries and oranges, plus a little clove essence. Mouthwash. This one grows on you. With water: excellent mentholated smoke, anise, lemon, brine, bitter oranges… Completely different, but this one still reminds me of the silly 'home vattings' we used to do a long time ago. Like 90% Ardbeg, 10% Macallan. Finish: really very good, long, resinous, smoky, with a very small raisiny side towards the aftertaste. Comments: extremely good, well done Mr. Teine!


SGP:367 - 88 points.

Anecdote 24 yo 'Small Batch' (47.9%, Chapter 7, blended malt, bourbon hogsheads, 424 bottles, 2020)


Two hogsheads blended together. The question is, were these hoggies coming from different distilleries? Or are they similar and just 'teaspooned'? Colour: straw. Nose: oh, engine oil, grease, concrete, sourdough, used brake pads, then some very lovely hints of flowery and citrusy riesling, all pretty subtle over there in the back of the background. Also our old tweed jacket that's seen many rains and tempests, and a wee smokiness of the medicinal kind. I find it really subtle, and yet firm. A touch of radish too. Mouth: excellent, starting with a bit of old-school soap (no problems, that used to be common) and bread dough, quite a lot of paraffin, then a beautiful and always old-school development on salty and mineral things, some grapefruit, soot, something ashy, and just good old peat. Perhaps a bit of suet too, climbing wax, a wee bit of rollmops… Finish: long, salty, greasy, lemony. Very good, with a Taliskery side. Comments: the glories of very small batches. I have to say I'm a fan of these tiny waxy/soapy notes.


SGP:364 - 88 points.

Classic Islay (44.2%, Berry Bros & Rudd, blended malt, +/-2018)


I can't see what could go wrong here. Colour: a whiter shade of pale (aarf). Nose: fresh, peaty, very coastal, gristy (youth) and pretty tarry and on diesel oil. I would imagine ¾ young CI and ¼ young Laphroaig would be a bit like this. No bad names. Mouth: just very good, more on brine, gherkins and olives, roots, pure mezcal and a little mercurochrome. Excellent briny ashes. Finish: long, crystalline, peaty, salty. Salty smoked almonds in the aftertaste. Comments: classic Islay, I'm not so sure. Not all young Islays are this good if you ask me. Impeccable blended malt, where are the oysters?


SGP:367 - 87 points.

Red Snake (58%, Blackadder, Raw Cask, first fill bourbon and Guyana rum, cask #redneck 08, 259 bottles, 2017)


This one is a single malt but in a way, if the rum's loud, it's still kind of blended, no? Colour: straw. Nose: rum. With water: sea breeze, olives, pink grapefruit, muddy sands, damp fabric, diesel oil. Pretty brilliant and b****y smart. Mouth (neat): rum. With water: extremely good, in my opinion. It's blended 'spirit', both rum and whisky, with marvellous notes of engine oil, tarry ropes, grapefruits, rotting tropical fruits, seawater, and mercurochrome. Finish: long and very salty. Passion fruits. Comments: many have dreamed of making such 'world of spirits' blend, Blackadder succeeded. Now, is this whisky? Shhh… Big fan of this, hope they've racked a few hectos into proper refill wood and will bottle them around 2040. I would suggest the name 'Boring Old French Snake'.


SGP:556 - 89 points.

We're always in good company at Blackadder's…

Black Snake 'VAT No.4 Third Venom' (60.3%, Blackadder, single malt, 426 bottles, 2017)


I'm not sure I'm getting all the jokes and suggestions related to snakes and adders here, neither do I quite understand how the range's organised, but let's not be too cartesian, and rather try to assess this with an open heart... Still, why use the word 'VAT' when it's a single malt from a single cask? Or is it not? Colour: straw. Nose: muddy, gristy, on porridge and cardboard. Good, that's sorted, let's add water. With water: really very raw, you would well imagine this is the kind of juice that the people at the distilleries were drinking. Perhaps straight from their copperdogs. Mouth (neat): raw barley eau-de-vie. We've known some Miltonduffs… With water: a bit more civilised. Barely. Porridge, grist, bread dough, flour, grass, greengages… Finish: same. Grassy and gristy. Comments: in rum, they would call this 'whisky for pirates'. Very funny, but, well, as they say in French rugby, 'very challenging'.


SGP:451 - 80 points.

We need civilisation and gentleness before we call this a tasting session…

Speyside 46 yo 1973/2019 (49.7%, Maltbarn, sherry, 68 bottles)


What's a little boring with these old (almost) anonymous Speysiders is that we know they're superb drops. In truth we could write the tasting note without even having one single drop, but indeed that would be stupid. Rather do that with NAS Macallan ;-). Colour: straw. Nose: preserved pineapple, acacia honey, beeswax, golden sultanas, putty, fresh marzipan, dandelions, gorse, figs, apricots, Sauternes, touches of linoleum, more putty, and a hint of oil paint. Mozartian. Mouth: oh get out of here. All things from a hive, some rare embrocations, various old paints and varnishes from your grandpa's grandpa's grandpa's grandpa's time, and really a lot of beeswax and pinewood. Forgot to mention pink grapefruits. Finish: long, sappy, yet fresh. Fab. Lovely bitterness in the aftertaste, perhaps a touch of chlorophyll. And coconut? Comments: the label's wonderful, the whisky too, and so is the world (say night-night, S.)


SGP: 6561- 92 points.

The boxes and shelves are still full of bastard malts, some from quite a long time ago. So I suppose we'll have to do many more bastard sessions, unless the friendly Dutc… I mean, Scottish distillers return to reason… Yeah I know, noo jist haud on.