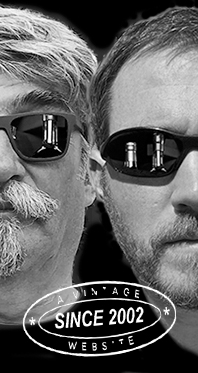 Home
Thousands of tastings,
all the music,
all the rambligs
and all the fun
(hopefully!)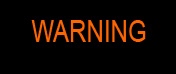 Whiskyfun.com
Guaranteed ad-free
copyright 2002-2020



Youngsters special,
Ardnamurchan and Daftmill

Does this make any sense? Probably not, what's more both distilleries are absolutely not neighbours, mind you you'll need around four hours and a half to drive from the East (Daftmill) to the West (Ardnamurchan), while latitudes are rather similar. And I'm not taking the stops at the pubs into account.

Ardnamurchan 2019/AD Release No. 4 (57.4%, OB)


Sadly not whisky yet, but this should be close. Angus had already tried a proper whisky from theirs and liked it a lot, but we're on the continent here and Scots are Scots. Colour: gold. Nose: panettone anybody? Shortbread? Butterscotch? Pumpernickel? In fact, many 'new' drops are similar, they've all learnt how to use active wood and met with dear Dr Swan. And frankly, that's good news, it's just that many new cats are pretty, yeah, similar. Unless they play it dirty and re-rack in Laphroaig, or Caol Ila, or whatever, which is just cheating, is it not. No such practices at Ardnamurchan, I'm sure. With water: same. Gingerbread. Mouth (neat): creamy, rich, starting rather spicy (ginger and nutmeg from the wood), getting then a tad sappy/resinous, and rather going on with smoky marmalade and cakes. It's very good. With water: citrus up, ginger too. The oak feels a wee bit. Finish: long, very nicely lemony now. Lemon, peppermint, ginger, cinnamon. Smokier aftertaste. Comments: modern, worldly, and pretty impressive. I just hope, sincerely, that all these new distilleries all around the world will not make excellent whiskies… that are all the same. What's more, we should watch deforestation.


SGP:553 - 84 points.

And so let's try that new Daftmill that should have been introduced at Whisky Live Paris 2020…

Daftmill 11 yo 2009/2020 (60.6%, OB for LMDW, sherry butt, cask #28, 630 bottles)
We've tried many more ex-bourbon Daftmills until now, but there was a 2006 ex-sherry for Berry Bros. that had been stupendous last year. Colour: deep gold. Nose: have I already written that Daftmill was of 'grand cru' quality in my book? Not unlike these garage wines in Pomerol that command higher prices than Pétrus or Lafleur? In fact, this nose is rather exceptional, without any of the heaviness or clumsiness that could be seen elsewhere in such a situation, and just a fantastic and very precise papaya/mango combination that no one can resist. Pink grapefruits too, and not too many raisins and walnuts. Luminous. With water: touches of tobacco and fig leaves. The grapefruits keep Hendrixing. Mouth (neat): high-precision citrus and other tropical fruits, coated with just a dollop of heather honey. Amen. With water: tiny bits of putty, saps, resins, chewing-gum, sweeter oils, waxes… Exactly what a great malty make would display. Exceptional drop and something, if I may, that's reminiscent of some old sherried Rosebanks that D.L. used to have around Y2K. Finish: long, superb, slightly waxy and resinous, otherwise on the brightest citrus, bergamots, kumquats, grapefruits… Comments: I'm just totally impressed. Oh and no silly finishings and no silly labels, it is all about whisky at Daftmill's (and BBR's). Soooo smart…
SGP:651 - 92 points.

Last minute bonus! Several new Ardnamurchans just in, including their very first official single malt whisky, which we'll have riiiiight away, naturally.

Ardnamurchan AD/09.20:01 (46.8%, OB, 15,950 bottles, 2020)


So their inaugural genuine malt whisky, always a moving moment. It seems that this is a five years old, so not just a three-years-old-and-one-day boosted in STR or PX (or Laphroaig), and that it's a blend of the distillery's peated and un-peated makes, matured in 2/3 ex-bourbon and 1/3 ex-sherry wood. Now that we know everything, let's proceed… Colour: light gold. Nose: I rather like this feeling of 'single-blended malt', with its freshness, the wee farmy side from the peat, the notes of stewed rhubarb with a little juniper, these touches of aquavit and then these maritime aromas, as well as this rather unexpected oriental side, between incense and orange blossom water. Almost forgot to mention mirabelle eau-de-vie (but we still make the best in Alsace, haha…) Mouth: clearly 'a peater', as as always, the peaty party is having the upper hand. There are hints of strawberry yoghurt, not unseen in fresh peaters, a combination of aromatic herbs (thyme, tarragon) and some kind of spicy mead perhaps. Touches of caraway and sweeter wholegrain bread, gingerbread, speculoos... All that with a solid, rather creamy texture. Finish: pretty long, rather on a spicy/honeyed smokiness. Did anybody ever try to smoke gingerbread? The aftertaste is more on a classic citron/brine/smoke combo. Comments: this impressive young baby improves a lot with oxygen. Let them breathe! Can't wait to try these when the

m too are eleven

.


SGP:655 - 86 points.