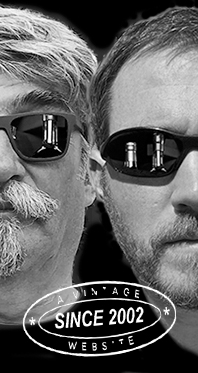 Home
Thousands of tastings,
all the music,
all the rambligs
and all the fun
(hopefully!)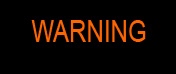 Whiskyfun.com
Guaranteed ad-free
copyright 2002-2020



Let's see what we can find… Oh, first two young wine-wood-driven officials...

Glenallachie 10 yo 'Port Wood Finish' (48%, OB, +/-2019)


Why not! Besides, the colour isn't too pink… Colour: between apricot and mirabelle. Let's only hope the flavours will be similar… Nose: the wine and the wood spices feel rather a lot, we're almost in wine territories indeed. Old barrel, musty old cellar, cloves and nutmeg, whiffs of tar and truffle, cracked pepper, peonies, cherry stem tea, allspice, chicory coffee… Mouth: big pepper from the oak over Jell-o and crushed cassis. An overall rather bitter and rubbery palate, do not expect the splendour of top-notch touriga nacional. Finish: long, very spicy. Loads of black pepper over raspberry jelly. Rubber in the aftertaste. Comments: I tend to totally hate these quick combos, but this time it seems that I survived the experiment. In the upper echelon (of them malts that were flash-finished in Port, that is).


SGP:371 - 78 points.

I suppose that's like in gymnastics, you need to have a Port Wood finish like they need to do pommel horse. While parallel bars could be, perhaps… PX?

Glenallachie 12 yo 'Pedro Ximenez Wood Finish' (48%, OB, +/-2019)


Colour: gold. Nose: no raisiny assault, rather some herbs and grasses, zests, sour fruits (passion?) and ripe plums. No complains so far, I'm even finding this wee nose rather pleasant. Mouth: it is rather pleasant! A tad peppery at first, just like the Port, but with good bright fruits, ripe plums, tangerines, then cherries and raspberries, with a kind of slight fizziness. I almost wrote Schweppesiness. Quite some cloves and muesli too. Finish: rather long, on sultanas, cherries and spices. Blood orange marmalade in the aftertaste. Comments: rather a success, I think, and certainly better than a McNutella (what?). Not all PX finishes are utter crap.


SGP:561 - 82 points.

Glenallachie 2008/2019 (57.6%, Riegger's Selection, Palo Cortado finish, cask #901330, 395 bottles)


Oh all these good little brands and their owners that we shan't see this year because festivals are being cancelled, how very sad! Indeed, another finish, but at least they've been keeping it in Palo (Cortado, not Alto) for around one year and a half, so that's not plain and pure aromatization anymore in my book. Colour: pale gold. Nose: totally dry sherry, with flamboyant mustards and walnuts at first, then these thick bready smells that I just always enjoy. In French we say 'good like good bread'. I suppose you would say that in English too, no? With water: wee whiffs of new tyre, then walnuts again, breads, ras-el-hanout (brilliant all-purpose Moroccan spice mix)… Mouth (neat): bone dry sherry, walnuts, leaven, mustard… With water: lovely, really. Chestnut purée, oranges, sweet curry, walnut wine… Finish: medium, in keeping with the above. Comments: really well made. Very good young Glenallachie and very good Palo Cortado too.


SGP:461 - 86 points.

Glenallachie 12 yo 2004/2017 (62%, The Whiskyfind, Jazzin, 1st fill sherry butt, cask # 900755, 678 bottles)


Jazz and whisky, always a winning combo, even if amongst musicians, whisky's also often seen as 'the devil' as it took the lives of many a luminary. It's not all dazzle and glory. Colour: deep amber. Nose: more a traditional caky heavy hitter, rather modern, perhaps ex-STR, with bags of butterscotch, roasted raisins, litres of mead and rancio, whiffs of wisteria (it's the season here at WF Towers)… All pretty lovely, very well made. With water: perfectly executed. Sherry walnuts, cakes, spices, coffee, chocolate tobacco… This is not unseen indeed, but the combination just always works. Mouth (neat): very strong, very good. Seemingly. Peppered chocolate and butterscotch, that's what I'm getting. With water: we're clearly on the peppery side, which would suggest that the oak was pretty new in the first place. Modern and good. Finish: rather long, lovely, more on marmalade, pepper, dry white wine and walnuts. Comments: kudos to the coopers.


SGP:461 - 86 points.

We need an unsherried one! Please! Ah well, you can always count on W.M. Cadenhead…

Glenallachie-Glenlivet 26 yo 1992/2019 (54.8%, Cadenhead, Authentic Collection, bourbon hogshead, 240 bottles)


Oh no, blimey, I've already tried this one just last year! Silly me… Oh well, we need an unsherried one anyway, so let's proceed and be ultra-fast… No water, nada! Colour: white wine. Nose: bone-dry grass, sauvignon blanc (Sancerre, not just any world junk – sorry if I sound like an elitist or like a chauvinistic pig just now) and chalk and white peaches and green apples and lemons. Mouth: fabulous lemons and chalk. Can't beat that when a few good years have worked their magic. 26, that's a few good years. Finish: funny touches of sardines and anchovies. Or am I dreaming? Comments: loved it and love it. One of the epitomes of Cadenheadness, with just the right amount of bravado and, perhaps, duende? I mean, this is just a Glenallachie.


SGP:561 - 90 points.