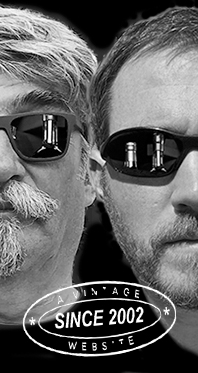 Home
Thousands of tastings,
all the music,
all the rambligs
and all the fun
(hopefully!)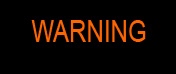 Whiskyfun.com
Guaranteed ad-free
copyright 2002-2020



Aultmore, a wee bag of them

We could have a few Aultmores, don't you think? The old OB from the 1970s still bears my favourite whisky label ever, with a Givenchy/Rabanne/Cardin feel that I'm finding just irresistible. But no friends ever understood me on that, so I suppose it's all very personal. On to the whiskies, starting with a recent young official…

Aultmore 12 yo 'Foggie Moss' (46%, OB, refill hogsheads, +/-2019)
Where's the old Paco-Rabanne label? I have to say I rather liked this 'new' 12 when it first came out around 2015 (WF 83). Colour: white wine. Nose: more oak spices than the colour suggested, but it's very bready overall, which I always just love. Notes of stout, pumpernickel, then lighter aromas, ale, wholegrain bread, malt, cider, some flints, chalky white wine, baker's yeast… Feels nicer than 83, but maybe the palate?... Mouth: perhaps a tad more 'mundane' indeed, this could be many Speysiders, on the other hand it's all very well made, without any unnecessary make-up and a perfect malty and bready profile. Cakes, breads, beers, touch of orange liqueur. Finish: long and very malty. Spicier and oakier aftertaste (pepper, nutmeg, cinnamon, perhaps saffron). Comments: the finish is a little too oaky, but we're splitting hairs. An extremely fine dram, refreshingly untampered with. Never forget Aultmore!


SGP:451 - 84 points.

Aultmore 23 yo 1997/2020 (49.9%, Maltbarn, bourbon, 142 bottles)


According to the label, this should be pretty solar. Colour: straw. Nose: it's a lot of fun to have this older one after the OB, as you'd find some similar bready/malty notes at first, while how it unfolds after a few seconds would be rather intriguing, rather on vegetables and roots. That's fun. Asparagus, beets, carrots, salsify… Enough to make a great vegetable soup – which will cure just any diseases, as we all know. Pumpkin purée, mashed sweet potatoes… Also a few floral tones, perhaps around lilies. Fresh croissants as well. It's all pretty subtle, very delicate. I'm rather fond. Mouth: hey-hey, it's talking! Aniseed and fresh branches, liquorice wood, more carrots, more sweet potatoes, perhaps even manioc, bamboo shoots, sweeter roots… It's absolutely great that we would delve into these kinds of flavours with this little Aultmore, that's typically what we're expecting from malt whisky: diversity. When they'll all taste the same because they all use the same heavy wood treatments, it'll be dead. Nearly. Finish: medium, with a little more sweet oak influence. Coconut balls, custard and 'stuff'. Comments: a very good dram, subtle and different, it's just that it needs your attention. I for one like it a lot.


SGP:551 - 88 points.

Aultmore-Glenlivet 13 yo 2006/2020 (56.4%, Cadenhead, Authentic Collection, bourbon hogshead, 336 bottles)


This is the Spring collection finally reaching our shores, hurray! Glad that COVID doesn't mean Cadenhead On VIDeo. Colour: white wine. Nose: very Cadenhead, meaning raw, neat, un-fiddled-with, close to the barley, and a little rustic. Love these notes of pils beer, grist, liquorice wood and cut grass. In catholic countries we would call that 'priest's garden'. With water: café latte, as often, sweet beers, praline, butter cream, nougat… This one swims extremely well. Mouth (neat): excellent, tense, raw, malty, with some muscovado sugar and many sweet roots, as in the Maltbarn. Carrots and such. With water: perfect, carrots, aniseed, dill, fennel, root beer… Finish: rather long, earthy and rooty, with notes of raw beet sugar and sweet liquorice. And turnips, perhaps? Comments: a malt whisky that's close to nature. As I sometimes say, one for the golden hipflask (no you never said that before, S.)


SGP:551 - 86 points.

Aultmore 9 yo (48%, The Single Malts of Scotland, Réserve Cask Parcel No.4, 2020)
A brand new one, I haven't got any picture yet I'm afraid. I could put a picture of Kamala Harris instead, you're right… Whoops no wait, just got one from La Maison (that was all so unnecessary, S.) Colour: white wine. Nose: zing! Roots, branches, grasses and white asparagus. A touch of tinned salsify, fern, fennel and sorrel, then white chocolate and coconut water; that's the oak speaking out. Mouth: oh good, barley, roots, aniseed, citrons. It's not a complicated malt at all, but everything's clean and tidy, with good definition and freshness. So a little eau-de-vie-ish if you will, in the better sense. Finish: perhaps a little too much coconut from some freshish oak that would have been involved, but I'm also finding a little absinth. Which is fun. Comments: for your silver hipflask. I mean, solid silver.
SGP:551 - 85 points.

Aultmore 8 yo (46%, James Eadie, Small Batch, 2018)


The new James-Eadie battalion arrived but we still had this baby in the boxes, so older things first… Colour: white wine. Nose: plain chalky and earthy barley-y arrival, then brioche and croissant, both very fresh. This doughy style just works. Then pear juice and barley water. Pure barley. Do you need any more literature? Mouth: indeed just plain barley eau-de-vie with a little vanilla, custard, cappuccino, and indeed croissants. Some earthy and rooty background, like in the other Aultmores. They could pour this at Starbuck's but that would be giving them too much credit. Finish: rather long. Hops, cakes, liquorice wood. Comments: very good too, just a little simpler I would say. Oh and I've had a wee sip of James Eadie's three new young Caol Ilas and… that's all I'm saying. You could torture me with a Donald-Trump speech, I'll remain as quiet as a church mouse.


SGP:451 - 83 points.