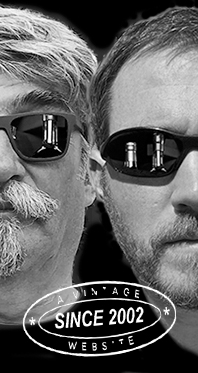 Home
Thousands of tastings,
all the music,
all the rambligs
and all the fun
(hopefully!)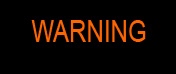 Whiskyfun.com
Guaranteed ad-free
copyright 2002-2020



Simply more undisclosed or blended malts. If you don't mind. We'll kick this session off from where we left yesterday's, with Malts of Scotland.

Mystic Speyside 2000/2020 (47.3%, Malts of Scotland, Warehouse Dram #27, blended malt, cask #MoS20019, sherry hogshead, 175 bottles)
What, mysticism now? I can get no clue from that name, I am sorry. It's true that when you compose a blend, by dint of tries, you do sometimes get mystical, fly with the eagles and talk to the Gods (what?) Colour: gold. Nose: cakes, chocolates, tobacco, peonies, dried figs, black raisins, walnut wines, pipe tobacco, and a good glass of Macallan Cask Strength. Mouth: really very sweet, as if some PX was involved here, or perhaps moscatel. That's really very loud. Behind that, some coffee, earthy gunpowder, and truckloads of sultanas. Finish: long, very sweet. Almost Trockenbeerenauslese. Comments: wow, sweetness through the roof, this was done without fear. It's very rare that there would be this much raisiny sweetness in a malt whisky. I'm not a huge fan myself, but I know quite a few friends who would sell father and mother for this kind of bottle.


SGP:841 - 78 points.

Cask Speyside 10 yo (46%, A.D. Rattray, bourbon, +/-2019)


A single malt in a shiny bottle that no one will miss. Glad to hear from A.D. Rattray's. Colour: pale white wine. Nose: bread, mint, aniseed, dough, baker's yeast, grist, weissbeer, fresh baguette. See what I mean? Mouth: average in the better meaning of that word, on sweet barley, cider, wine gums, manzana liqueur… It's sweet, rounded, uncomplicated, not mindboggling, doing its job. Finish: medium, very sweet. Candied pineapple, that's sometimes a little cloying. Comments: not bad and extremely loyal and honest, but as I sometimes say, I won't remember it forever. A tad too much of the sweet side for me.


SGP:641 - 79 points.

The Classic Range 'Batch 2' (44.2%, Berry Bros. & Rudd, sherry cask, +/-2019)
The Islay just kills, but I've never tried the 'Sherry Cask', so now's the time. I'm a fan of what they do at BB&R's, they have this kind of understated, slightly posh way of doing things that should inspire many loudmouths from all around the world. Even politicians who don't drink! Colour: deep amber. Nose: concrete and saltpetre at first, then roasted pine nuts, chestnuts, and a blend of well-roasted coffee beans and chocolate pods that have just been torrefied. A very pleasant proposition, not very common. Mouth: but yes! More coffee, orangettes, thin mints, 90% chocolate, dried dates and figs, coffee liqueur (I've decided to take it easy with quoting brands), and touches of tarry black liquorice from some of the most extreme Dutch liquorice makers. But yes! Finish: long, superb, extremely well-constructed, chocolaty and coffeeish, with the most perfect balance. Comments: wow, have they added some 1940s Glenlivet or something? At not even 50€, bang-for-your-euro, guaranteed. Genius.


SGP:551 - 90 points.

Oishii Wisukii 38 yo (47.4%, Highlander Inn, blended malt, European oak sherry cask, 2019)


Who's this gentleman with a kind of stick on the label? A famous chef? A no less famous drummer? I like it that on the website of that famous Inn, they would have made it clear that, I quote, 'Oishii Wisukii simply means "Delicious Whisky" in English'. I think I need to practice my Shakespeare, but anyway, love love love these people and hope we'll be able to get back to Craigellachie very soon. Colour: rich amber. Nose: yes, more please. Chocolate, old oloroso, fern and moss, cigars, miso, prunes, crushed blackberries, black earth, drops of old cognac, sour cherries, and, wait, notes of old Pomerol. Not making this up, I swear. No, no names, any château. Mouth: wow, this is powerful, both sweet and dry, very rich and yet not cloying, with clearly a brandy-like touch, some menthol, black raisins, some kind of flower liqueur perhaps (clear notes of eglantine), and an obvious Jerezian side. Some of the best V.O.R.S. in Jerez, only (even) heavier. Yep that's 'Vinum Optimum Rare Signatum', how posh is that? Finish: long, rich, sweet, thick, everlasting. Comments: no, seriously, what does 'Oishii Wisukii' really mean? But loved this one, even if it was a tad 'sweetish and thickish'.


SGP:651 - 90 points.

Blended Malt Scotch Whisky 45 yo 'Batch 2' (45.6%, Hunter Laing, for Taiwan, cask # HL 54376, 2018)
I would have never said, ten years ago, that we would try these many bottlings for the Far East. Japan had been big for decades and we tried a fair share of their bottlings, but Taiwan, China and Hong Kong are just growing and growing on the worldwide whisky scene. I may have to learn mandarin sooner or later, my friend, which I would do with much pleasure, I'm sure I would easily reach the level of a 2yo baby after only five years of incessant efforts. Colour: mahogany. Nose: who the hell would blend a 45 years old and not even use a crystal decanter with a brass stopper? First up, coffee with wild raspberry eau-de-vie, Alsatian style. That's 2/3 vs.1/3. I mean, 2/3 coffee vs. 1/3 eau-de-vie. That's sorted. Then, the most profound chocolateness, something distinctively Macallan – I am absolutely not saying this is Macallan, mind you – and a luminous blend of very old oloroso with the finest old triple-sec. A drop of umami sauce, one of hoisin sauce, and one of soy sauce for good measure. That's a lot of sauce. Splendid. Mouth: perhaps a tad jumbled now, we have to wait before all the chocolate, coffee and fruity spices find their spots, but it's rather a bed of roses after that, with just a touch of rubber, all the rest being absolutely perfect. Including the fruitcakes, jams, chocolates and clove-y spices. And it does not taste old. Finish: long, with a little more flints and gunpowder, as well as truffles. Other than that, cinnamon and cloves. Comments: Edrington stock? We've also known some old Bunnahabhains that had been like this, remember B. had been part of E. for a wee while. Anyway, just rambling on... By the way, let it breathe.


SGP:561 - 91 points.

Malt Can Heal 27 yo 1992/2019 (50.6%, Dramfool, bourbon barrel, 247 bottles)
This cannot not be Macallan. Colour: white wine. Nose: bubblegum all over the place, nail polish, girlz shampoo, lacquer, then canned peaches and pears, soft liquorice, Turkish delights and orange blossom water. With water: more on custard, as expected, butter croissants, cakes, tartes (mirabelle)… Mouth (neat): very creamy, sweet, with some melon and more bubblegum, wine gums, liqueurs… (I'm thinking of Parfait Amour)… With water: a tad more on the citrusy and grassy side, with a bag of lemon drops and jellybeans. Pasion fruits, icing sugar. Finish: medium, fruity, with a little more oil (grape pips) and a little paraffin. Comments: I agree this could heal, but please keep this bottle away from children. It's a very good malt whisky but quite strangely, it's also got a lighter, almost grainy side, rather in the style of some Irish. Now I remember we used to find that in other rare ex-bourbon Macs too, a long time ago when Macallan had to be sherried.


SGP:751 - 86 points.

Speyside Single Malt 43 yo 1973/2017 (46.8%, Club Qing & Shinanoya, Hong Kong and Japan, sherry butt, 125 bottles)
Why I haven't tried this one before, I couldn't tell you. Expectations are super high. Colour: white wine (rather chardonnay). Nose: ah yes, what a parcel of casks that was! Beehive, honey, beeswax, pine resin, overripe apples, old Trappist beer, then copper coins and hints of mushrooms, cigarette tobacco (pack of Camels), touches of damp earth…A sublime, very complex nose from the end of the golden era. Mouth: more of all that, for a long time, plus a few tropical fruits rather mangos in this case. Notes of mead. Everything's perfect and well in-sync. Finish: medium, fresh, very beehive-y, honeyed and with a wee glass of artisanal cider. A little leather in the aftertaste. Comments: now what does Little red riding hood do in this story? Is that related to the fact that there are quite a few Big bad wolves within the whisky industry?


SGP:651 - 91 points.