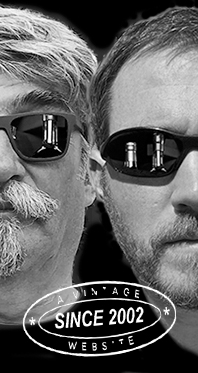 Home
Thousands of tastings,
all the music,
all the rambligs
and all the fun
(hopefully!)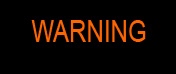 Whiskyfun.com
Guaranteed ad-free
copyright 2002-2020



Bags of Macduff – part three and last

Would you imagine that I had first hoped we could do all those Macduffs in a row! We'll try to focus on older ones today.

Macduff 25 yo 1990/2015 (55.4%, The Whisky Barrel, Burns Malt, sherry butt, cask #1271)


Colour: gold. Nose: rusty tools, which is nice, then apple peeling, rhubarb, sorrel, green walnuts, and even a feeling of manzanilla. Which, naturally, pleases me really a lot. With water: walnuts, new tyres, new wellies, and new stereo set (circa 1975). Mouth (neat): what a funny whisky once again! The cask is giving the tempo, which works (walnuts, mustard, salt) but the background's a little more, yeah, loco again, with turnips, ink, leather, eggplants… This is almost liquid moussaka. Perhaps not. With water: walnuts running the show. Finish: long, certainly dissonant at times, but funny if a little challenging. Comments: these Macduffs are crazy, you never quite know what you'll be getting. Almost as if you would buy some face masks from an unknown dealer on Facebook. OMG.


SGP:361 - 80 points.

Macduff 29 yo 1989/2018 (55.1%, Cadenhead, Authentic Collection, sherry butt, 390 bottles)


Colour: straw. Nose: this one's quieter, as expected, narrower but clean, on oils (peanuts, sunflower) and soft breads, then orange blossom water and a little mint as well as broken branches and roots. We're approaching awesomeness now, does Macduff really need this many years? With water: yesss! Old toolbox again! Mouth (neat): it was an excellent cask. Soft vanilla over harsher green tea, orange peel, tiny touches of varnish, kiwis, marmalade… All is pretty perfect this time. 29 years, that's all what was needed. With water: decomposes into myriads of tiny herbal flavours. Finish: long, with rising aniseed and fennel and wild carrots and stuff. That I find absolutely perfect. Comments: best – I mean, my favourite – Macduff ever? Have to check my lists.


SGP:461 - 90 points.

Macduff 32 yo 1980/2012 (48.1%, Valinch & Mallet, sherry butts, cask #6910, 388 bottles)
One of the earliest Valinches & Mallets ;-). Colour: pale gold. Nose: oh wait, these games aren't over yet, it seems that there's some repartee. Frankly, who would have expected the softest tropical fruit mix ever? With pink bananas, papayas, mangos and passion fruits, guavas?… This has strictly nothing to do with the youngsters, neither does it hit you with dissonant metallic or spicy notes… Nutshell, love this. Let's only he hope the palate will behave… Mouth: but it does! It's a little more, say restless and reckless than on the nose, but once again, mangos are running the show here. Granted, there is a little cardboard in the back of the background, but no one would care. A tiny touch of soapiness too, but there, at least it's clean (wha-a-at?) Finish: medium, with only a tiny handful of dirty(ish) notes of old vegetables. Nah, that's nothing. Comments: surprise surprise!


SGP:651 - 89 points

Good, let's try an older vintage and then officially declare that we shall never do this again. Ever. Blame the Virus.

Macduff 1974/1987 (58.2%, Scotch Malt Whisky Society, #6.5)


If this isn't heavy sherry my name is Donald. Colour: office coffee (nothing wrong). Nose: ooooh, great coffee (blue mountain or stuff like that, I don't know much about them but I appreciate them), figs, prunes, old Cognac, chocolate, cigars, cardamom, touches of caraway. High class. With water: jamon iberico, chocolate, coffee, Cubans (I mean puros), cinchona, bitters, and a touch of raw wool that's just awesome. Mouth (neat): rancio, soy sauce, caraway, bitter chocolate, bitter oranges, cracked pepper. There's a pattern there. With water: no waters! It swims like a timorous bull on the palate. Finish: long and tightly tobacco-y. A lot or bitter marmalade too, and tons of bitter chocolate in the aftertaste. Comments: heavy and yet pretty smart. This one is (was) for die-hard chocolate connoisseurs. Which I am not myself.


SGP:462 - 89 points.

Very happy with the three last ones, tra-day-ree day-ra tra la la... See you!