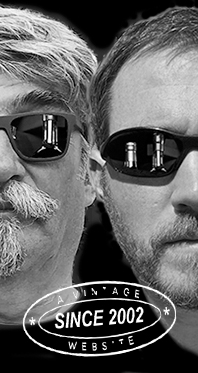 Home
Thousands of tastings,
all the music,
all the rambligs
and all the fun
(hopefully!)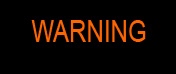 Whiskyfun.com
Guaranteed ad-free
copyright 2002-2020



Bags of Macduff a.k.a. Glen Deveron

We've got boxes of Macduff at Château Whiskyfun. Nothing to brag about, it's just that there are also all these Cynelishes, Bowmores, Ben Nevisses, Highland Parks, Springbanks, Lagavulins, Ords, Glen Elgins, Glenfarclasses, Ledaigs… to taste! Anyway, let's see how many Macduffs we'll manage to try today… Starting with an official as the aperitif.

Glen Deveron 16 yo 'Royal Burgh Collection' (40%, OB, +/-2018)
I insist, Glen Deveron is Macduff. It's a bit cheapo to bottle a 16 at 40% vol., is it not? Colour: gold. Nose: malty, a bit in the style of younger Glenlivets. Vanilla, tarte tatin, toasted bread, tiny touches of fresh mint, a little liquorice, hints of fresh oak… Really easy and mellow, well in the style of a fine 'entry-level' malt whisky. Which is what it's meant to be anyway, I suppose. Mouth: not at all on par with the nose, and I'm sure that's the low strength. Tannin-like flavours stand out under these conditions, oak, tea… Finish: medium, you'd almost believe you've had a goodish blend. Comments: I had found the 20 yo a little weak (WF 79) which is also the case with this rather fragile little 16.


SGP:341 - 76 points.

Let's check a very young naked one to get a better grasp of the distillate…

Macduff 8 yo 2008/2016 (46%, Carn Mor, Strictly Limited, 745 bottles)
How a very young Macduff could be strictly limited, I don't quite know, but there. Colour: pale white wine. Nose: porridge, muesli, fresh croissants, grass, overripe apples, cantaloupe, barley. Not bad at all this far, but we all know that… Mouth: touch of hand cream (right, soap) then grass, paraffin, cardboard, apple peeling, porridge, cider, sour apples… Finish: medium, bitter, with a welcome lemon in the aftertaste. A little late. The porridge is still there. Comments: pretty poor I'm afraid, too simplistic. The slightly soapy arrival didn't help either.


SGP:241 - 65 points.

Macduff 2002/2013 (46%, Wemyss Malts, butt, 'Lead on Macduff!', 854 bottles)
Colour: gold. Nose: another one that's a tad difficult. Grass, graphite, cardboard, coal, porridge, sour fruits, leaven, dough, then loads of fresh walnuts. Mouth: rather singular but that's the cask I'd wager. Same load of green walnuts, touches of varnish, turmeric and ginger, and only then notes of raisin cake. Globally rather bitter but that's not something I dislike. Finish: medium, with even more green walnuts, then tobacco and leather towards the finish. Comments: I had first thought it was really strange (not as strange as Roberto Baggio's haircut, having said that) but it slowly grew on me – and reached the 80-border.


SGP:351 - 80 points.

No, no, we're okay, we shall go on, full of innocent enthusiasm (yeah right)…

Macduff 2004/2017 (46%, Gordon & MacPhail, Connoisseurs Choice, refill American hogsheads)


Still the older livery for G&M's CCs. Colour: straw. Nose: yep, parsley and lovage! Who doesn't love parsley and lovage? Behind that touches of burnt sugar (or cassonade) and the obligatory fresh walnuts, plus the no-less necessary vanilla. A very simple yet very lovely nose. But… Mouth: no, this is rather okay this time, with bitter oranges, a wee touch of soap, lemon drops, and icing sugar. I would have believed this was re-refill sherry, but it wasn't. Finish: medium, rather clean, yet a tad sugary this time, on Fanta lemon and limoncello. Quite some paraffin in the aftertaste, having said that. Comments: very very okay, even good, much better than, say… wait… Neymar's main haircuts. Obrigado.


SGP:551 - 81 points.

Are we making good progress?...

Macduff 11 yo 2006/2018 (55.2%, North Star Spirits, refill bourbon hogshead, 240 bottles)


Colour: light gold. Nose: sour woods, porridge, crushed bananas, fresh baguette. With water: cut grass, old cardboard boxes, ink, fruit peelings… Mouth (neat): rich and powerful, pretty unbalanced once again but we have no problems with that at all, while there's quite some coconut cream. In general and in my book, coconut would kill any spirits, but that's not the case at all here, even if it's pretty Malibu-y. With water: grass and fruit peel are having the upper hand this time. Finish: rather long and grassy, with coconut back in the aftertaste, with a drop of lemon liqueur once again. Comments: we're progressing once again. I liked this little coconutty malt.


SGP:551 - 82 points.

Macduff 10 yo 2006/2017 (46%, Cadenhead, Small Batch, bourbon hogshead, 720 bottles)


It's always interesting to have Cadenhead's take, as they would often go closer to the point. Having said that, they did not call this particular one 'Macduff-Glenlivet'. Call me eagle-eye. Colour: white wine. Nose: this one's falling in line, with easier, gentler notes of barley, apples, cakes and even popcorn. Mouth: good and gentle, this is the style I would expect from a good OB, really. Cake, marmalade, lemon jam, Jaffa cake, ginseng, preserved pears, just a touch of paraffin this time. Finish: medium, more citrusy. Lemongrass. Comments: a lovely fresh and tight composition. It's lost its Macduffy idiosyncrasies, but we shan't complain.


SGP:551 - 84 points.

A sister and we'll call this a session, but we'll be back with many more Macduffs right tomorrow (don't look so happy!)

Macduff 11 yo 2006/2018 (46%, Cadenhead, Small Batch, bourbon hogshead, 228 bottles)


A much smaller small batch, apparently. Colour: gold. Nose: this is Mr. More. More herbs, cigars, teas, walnuts, cakes, leather, roots, dried bananas, dried flowers, patchouli… Awesome nose! Mouth: weird and good. Spices, bell pepper, cinnamon, curry, bitter oranges, mustard, notes of dry Madeira wine, Formica and plywood, even touches of beech smoke… Are we dead sure this was a BB cask? Finish: very long, very spicy. Indonesian curry and even some satay, which I just love. I know quite a few folks I'd just kill for some good satay sauce, especially since we're in isolation as I'm writing this. Hope we won't be anymore when I publish these very humble lines. Comments: absolutely nothing to do with the others. Again, this one's weird, but I like it quite a lot.


SGP:362 - 86 points.