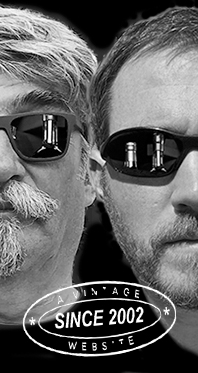 Home
Thousands of tastings,
all the music,
all the rambligs
and all the fun
(hopefully!)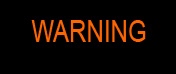 Whiskyfun.com
Guaranteed ad-free
copyright 2002-2020



The Confined Sessions
Day 31
Ben Nevis again

I know what you think, oh no, Ben Nevis again! But listen, would you prefer some unlikely – and undisclosed – and depressing - NAS instead? I think at least we can agree on this, no?

Ben Nevis 17 yo (50.8%, Milroy's of Soho, +/-2016)
I believe this was a 1999, but I am not sure about that, at all. Beginners, novices and humble people, check Jack And Wallace Milroy's lives, that's mandatory knowledge. Colour: white wine. Nose: sunflower oil to the max, and citrons to the very max, with an expected layer of paraffin and chalk over that. Then lemon squash and bandages. I can't see how and why anybody would resist this extremely unusual, yet amazingly profound profile. There, this session starts well. With water: new electronics and expanded polystyrene foam Mouth (neat): it's not unusual that a taster would find a little plastic in a Ben Nevis, and that's the case here. Plastic which then turns into paraffin, which turns into candlewax. Add chalk, clay, lemons, and a little engine grease or something. With water: careful with water, as always with Ben Nevis. So much for a pretty 'coastal' distillery. Hey, do electronic pipettes exist? May we try one of those? Other than that, more lemons and more chalk and wax. No complaining. Finish: rather long, totally in line. As architects usually say, just an extension. Comments: yes, I'm aware of the fact that these 'plastic-like' notes would bother some whisky lovers.


SGP:462 - 88 points.

Ben Nevis 16 yo 1999/2015 (55.4%, Archives, hogshead, cask #166, 294 bottles)


I always found it very cool that the owners of Archives would put their own portraits onto their labels. No, nothing fishy at all. Colour: white wine. Nose: you wouldn't notice that from the colour but this has got a higher oak impact, more roundness, more butterscotch, more gentleness… But underneath all that we're rather finding a rawer, pretty spirity spirit (seriously, S.?) That's bizarre, I cannot not think of white Bacardi of Havana Club. I know, I know… With water: the earthy malt won the battle, but there are casualties. Something strangely sour floating over the battlefield. Mouth (neat): soapy tones this time, then supermarket cranberry juice and touches of lady's soap. Uh-oh, that's all bizarre indeed… With water: oranges come out, which is obviously nice, but we're not quite done with the soap. Finish: medium, saltier, and frankly nicer. Comments: something may have gone wrong here. There will be a score since that's the law, but please take it with a lorryload of salt.


SGP:272 - 70 points (on hold).

Ben Nevis 22 yo 1997/2019 (52.5%, Cask & Thistle for SCSM, China, refill butt, cask #126, 300 bottles)
I'm wondering if and how the dynamics as regard to whisky and China will change or not after Covid. Am I being too serious here? Colour: light gold. Nose: Ben Nevis as we expect it, with just a wee touch of vanilla-ed oak over it. Seriously, it's pretty perfect. Beeswax, tangerine marmalade, clay, orange blossom honey, lime blossom, paraffin, touch of yoghurt and dough, proper chardonnay (proper Meursault)… With water: yeah, sheep's wool, grist and porridge. Mouth (neat): this is rather wow. Granted, it's a tad modern, with notes of chicory coffee (I know that's hardly modern) and butterscotch, but that works extremely well with all the waxy, citrusy, chalky and slightly medicinal notes. A big boy. With water: yes, perfect. Chalky and waxy lemons, can't beat this. Finish: same for a pretty long time. More cracked pepper in the aftertaste; a tad less sure about the aftertaste. Comments: pretty splendid. If we wanted to split hairs (which we never do, oh no no no) we'd say that the modern oak was just a notch too loud. Loudish. A tiny wee tad loudish-like.


SGP:462 - 89 points.

And now the famed 19896 vintage, perhaps…

Ben Nevis 23 yo 1996/1999 (51.6%, The Whisky Jury, refill hogshead, cask #1513, 260 bottles)


Yet another new wee bottler, but I find this very refreshing. These guys carry more passion than any large and rather blasé, and consequently pretty arrogant booze consortium. I say those should work on their values, and chop-chop. Coz BS lifestyle is dead and buried; back to the product! Colour: pale gold. Nose: typical, unquestionable, chalky, waxy, lemony, barley-y, with whiffs of warm hay in the midst of summer and high-class hand cream. And perhaps a little maracuja. With water: once again, careful with water, Ben Nevis no swim well always, as they say in Sicily (?) Mouth (neat): oooh! More tropical fruits here, mangos, maracuja… And grapefruits, bell pepper, horseradish (we don't find that too often in whisky)… With water: really cool, midway between the austere chalky ones, and the easier, fruitier ones. Yet, do not add too much water. Finish: log, with more spices. Comments: yup (I've decided to expurgate my comments for the time being).


SGP:562 - 89 points.

Ben Nevis 23 yo 1996/2019 (47.4%, Maltbarn, bourbon, 150 bottles)


Apparently, the much skilled Maltbarn people too have just decided to put their portrait onto their labels. Good idea, very convenient at whisky festivals. Seriously, I find it great that Maltbarn would use original art, even for very low outturns. That's good spirits! Colour: pale gold. Nose: it's a leafier one, more on patchouli, green bananas, pils, cut grass… One word springs to my mind, elegance. I suppose the lower strength is fully natural here, all that usually leading to more complex whiskies (or cognacs, armagnacs, und so weiter). Mouth: right. Crème brulée à la menthe, soft liquorice, artisan pastis, citron liqueur, lemon grass, custard made with a lot of natural vanilla, and… Gasp I drank it all! Finish: most probably. Comments: seriously, this is state of the modern art. My star among the stars, Anselm Kiefer! I'm sure he would love to do a wee label for a wee bottle of whisky…


SGP:562 - 90 points.

A last one for the road (to the next session)… And super-fast if you do not mind…

Ben Nevis 1995/2019 (51.2%, The Whisky Jury, refill hogshead, cask #970, 245 bottles)


The jury's still in… Colour: light gold. Nose: candied fruits all over the place. And waxes, chalk and clay, bandages, ointments, fresh concrete ad plaster, damp earth, roots... Need I say more? With water: pickled fruits, chutneys, passion fruits, balsa wood, putty, coriander leaves… So funny to follow! Mouth (neat): just perfect. Perfect distillate, perfect age, perfect sourness, perfect herbalness, no compromise. With water: ditto. Easy and very complicated at the same time. Once again, careful with the amount of H2O. Oh, just drop water! (proud about that one, S.?) Finish: no water please. Otherwise, long, spicier, reflective, intriguing and thought-provoking. Pushing things a bit, perhaps… Bonbons in the aftertaste, that too is not unseen with Ben Nevis. Comments: seriously, another perfect Ben Nevis. Dear Jury, what's the verdict?


SGP:462 - 90 points.

P.S. some will prefer the 1996, which I would completely understand.