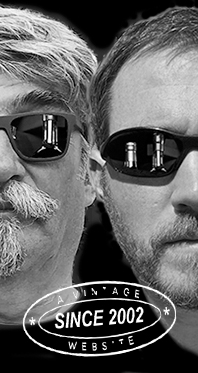 Home
Thousands of tastings,
all the music,
all the rambligs
and all the fun
(hopefully!)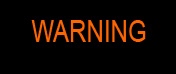 Whiskyfun.com
Guaranteed ad-free
copyright 2002-2020



---

Angus's Corner
From our Scottish correspondent
and skilled taster Angus MacRaild in Edinburgh
Ben Nevising
It's quite funny how Ben Nevis is all of a sudden such a trendy name, especially in light of how it was considered at best quaint and obscure for many years, and at worst difficult and weird. While it is a distillate and a distillery that's always had its charms, I don't find it altogether surprising that it has found its moment in the spotlight.

| | | |
| --- | --- | --- |
| | In many ways it's a notable bellwether for this increasing recognition of, and rising desire for, characterful, more individualistic single malts that buck the vanilla trend. Now, I admit that a large part of this is down to almost a single parcel of quite stunning 1996 casks, but there's also plenty evidence emerging that even relatively new youngsters are also showing attitude and panache. It's all good news I would say, provided the Japanese don't ruin it, but that's another (as yet incomplete) story. | |

| | | |
| --- | --- | --- |
| | Today we'll have some more examples of these highly reputable 1996s but also a few older ones, including some of the distillery's old brands… | |

MacDonald's Glencoe 8 yo Malt Whisky (100 proof, OB, R N MacDonald & Co, early 1970s)
According to my trusty Schweppe's Guide To Scotch, this brand should have launched in 1970 so I suspect this may be one of its earliest iterations. How much Ben Nevis is actually inside is anyone's guess, but the brand and the distillery have long been associated, and remain so to this day. Colour: pale gold. Nose: old style in the sense that this is very raw, gravelly and without too much in the way of cask polish. Instead you get shoe polish (oh dear) and concrete, some wet grains and fabrics and clay. Some vegetal notes that point towards OBE as well. Not super impressive and rather on the austere side. With water: some earthy and dry spices such as turmeric, overripe orange peel, mashed potatoes. Not the most inspiring. Mouth: hmmm, I'm finding a lot of hot plasticine, pain porridge and an undeniably thread of soapiness. Which is just on the verge of too much for me; I'm pretty sensitive to soapiness in whisky. Cooking oils, wet grains, a bit of cardboard - which again points to OBE. With water: better and a bit cleaner with water. The soap fades right back and there is indeed a little more waxiness and notes of bouillon and buttery toast. More towards what you might hope for or expect in such a bottling I suppose. But globally remains rather tough, austere and sharp. Finish: short, gritty, rough and with cooking oils, ink and vegetal notes. Comments: Quite simply, a disappointment.
SGP: 251 - 67 points.

MacDonald's Glencoe 8 yo '100% Malt Pure Highland Malt Scotch Whisky' (100 proof, OB, R N MacDonald & Co, -/+ 1975)
There's an original price sticker on the back on this bottle declaring a retail price of £7.60, which despite sounding laughable today, was actually quite expensive for that era. Colour: orangey amber - caramel? Nose: there' s a similar line of austerity, but overall this is purer, slightly more polished and with a greater sense of richness. Some breads, waxes, cereals, flints - a general sense of 'Highland' malt whisky indeed. Also these wee sooty and camphory touches. With water: more subtle and supple. Engine oils, toasted seeds, breads, old workshop aromas of rusty toolboxes, oily rags and hessian. Mouth: feels like there's more sherry in this vatting. RIcher, oilier, fatter, waxier, notes of bone marrow, bouillon, mustard powder, shoe polish, new leather, natural tar and ink. It's still an austere style, but there's more charisma and complexity to make it interesting, and it's also cleaner than its earlier sibling overall. With water: some winter spices such as cloves and cinnamon, alongside rye bread, cooking oils, bitter herbs and a wee touch of cardboard and plain porridge. Finish: medium, rather gingery and spicy, new leather again, white pepper, more herbs and camphor. Comments: I think the batches under this livery were undeniably superior. Although, this is still more of a historical curiosity than an essential box tick. Probably best suited to soggy hill walks in actual Glencoe.
SGP: 462 - 80 points.

| | | |
| --- | --- | --- |
| | Not the most inspiring start to a tasting session. But I suspect things are about to improve… | |

Ben Nevis 1970/1996 (52.2%, OB, cask #4537, 232 bottles)
One of many now pretty obscure old official single casks that the distillery issued during the 1990s. Colour: deep coppery gold. Nose: orange marmalade, shoe polish, old leather, hessian and an almost gelatinously textural impression of camphor and vapour rubs. Thickness is what this whisky impresses upon you - a sense of texture and fatness. Barbour grease, waxes, olive oil, putty and a hint of leaf mulch and damp tobacco. With water: gravel, mineral oils, animal furs, blood orange, bone marrow, metal polish, steel wool - charismatic but quite mad. Mouth: it has this quality that I can only describe as being reminiscent of very old pure pot Irish whiskey. Immensely grassy olive oil notes, metal polish, soot, coins, camphor, lamp oil and lanolin. Toasted wood spices, natural tar and yet more camphor. Unlike almost any other whisky really - although there are similarities with some old Loch Lomond makes perhaps (no, not in a bad way). With water: here it begins to align more with contemporary Ben Nevis styles, there's more easy waxiness, cooking oils, mineral oils, hessian, pepper and some green fruits. Becomes a little straighter and more easy, but this is still a rather far out malt whisky. Finish: long, very peppery, lightly medical, oily, camphory, tarry, mentholated and showing more notes of orange peel and bitter marmalade. Comments: You can really get a sense of why whisky lovers in the 90s and 00s never really knew what to make of Ben Nevis. The whisky was every bit as 'out there' as the distillery was geographically separate from most others. Totally idiosyncratic, totally bonkers and totally charming. Quite a hard thing to score, please take mine with a pinch of salt.
SGP: 562 - 89 points.

Ben Nevis 23 yo 1996/2020 (46.1%, Whisky Nerds, cask #954, hogshead, 75 bottles)
Colour: pale white wine. Nose: very typical and I'm also extremely glad I did this directly after the 1970 as you really see the descended DNA. This big, fatty, grassy, olive oil profile that alludes once again to Irishness, but here it's buoyed by exotic and green fruits that add lusciousness and a more direct and easy waxiness. In short: it's sexier, easier and a notch more balanced. Mouth: banana, papaya, mango, lychee, olive oil, wax, mineral oil, some dried bitter herbs, some soot and some touches of camphor and chalk. Just superb! Finish: good length, on the dry side with bitter herbs, waxes, mechanical oils, some gentle medical touches, putty and minerals. Comments: It's this additional fruitiness in these batches which elevates them I think - totally brilliant whisky.
SGP: 652 - 90 points.

Ben Nevis 21 yo 1996 (48.8%, OB private bottling, cask #1407)
Colour: straw. Nose: chalk and lemon zest at first. Quite direct and simple and focussed to begin but given time it opens onto a more generous and pulpy ripe fruitiness featuring kiwi, lime, guava and pineapple. This lovely tension between green and exotic fruits. Some mango yoghurt, green banana and a fragrant waxiness that goes alongside some dried wildflowers and wee mineral touches. Mouth: this same sense of directness and narrowness. All on chalks, limestone, bitter citrus piths, freshly muddled green herbs, aspirin, pebbles and slightly sharp medicines. Then you get waxes, herbal bitters, menthol and underripe green fruits. Finish: long, peppery, waxy, bitterly herbal, mentholated, oily and mineral. A real sense of 'highland style' malt whisky. Comments: It's a leaner and more punchy example with a little less opulence and more taut mineral assertiveness, but still the same wonderful quality.
SGP: 562 - 90 points.

Ben Nevis 20 yo 1999/2020 (53%, The Single Cask, cask #170, hogshead, 274 bottles)
Colour: straw. Nose: brighter, lighter and more citric. On rubbed lemon skin, chalk, limestone, buttery cereals, white pepper, a gentler more background waxiness and wee notes of putty and white stone fruits. Some sunflower oil and hand creams. With water: becomes very lean and mineral, some brittle, chalky notes, cereals, bitter citrus piths, grapefruit and furniture polish. Mouth: big, emphatic, oily, textural, slightly minty, waxy, putty, camphor yet again, mashed overripe banana, green herbs and some lighter cereal tones. With water: wonderfully peppery, oily and perfectly bitter and herbal. Watercress, rapeseed oil, green tea and star fruit. Finish: long, oily, peppery, waxy and with many more of these lightly bitter citrus fruit notes and olive oil hints. Comments: The 1996s are rightly lauded, and it's true I did prefer the previous two by a tiny iota, but this is still wonderful, charismatic and deeply pleasurable whisky.
SGP: 651 - 89 points.