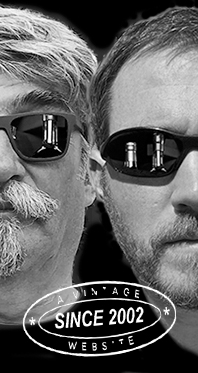 Home
Thousands of tastings,
all the music,
all the rambligs
and all the fun
(hopefully!)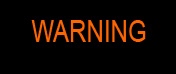 Whiskyfun.com
Guaranteed ad-free
copyright 2002-2020



---

Angus's Corner
From our Scottish correspondent
and skilled taster Angus MacRaild in Edinburgh
Benriach, Clynelish
& Ardbeg
Or: starter, main course and dessert? Not much to say, except that I'm no masochist and sometimes you just find yourself in the mood to taste (theoretically) good whiskies.

Benriach 22 yo 1997/2020 (57.1%, The Whisky Cellar 'Private Cellars Selection', bourbon barrel + rum finish, 189 bottles)
A new series from local (to me at any rate) bottler Keith Bonnington. I'm not usually too hot on rum finishes but I think Benriach's fruitiness lends itself better than many other makes to some rum treatment. Colour: bright straw. Nose: easy and rather natural to begin, close to the raw ingredients with vanilla foam, lemon peels, barley sugars and wee touches of chalk and canvass. Not too much in the way of rum apart form some nice notes of pineapple - but that could just be Benriach itself. With water: fabrics, ink, chalk, lemongrass, rhubarb and custard sweets and a hint of pomegranate. Mouth: syrupy, naturally sweet and even rather gooey with these notes of mashed banana, ripe pineapple, lemon icing and then some greener notes of cider apple, lime curds and freshly muddled herbs. There is a wee rum 'accent' now as you get hint of gingery dark n stormy. With water: bigger, spicier, some warming notes of green pepper and some demerara notes. The rum does come through more assertively here but it remains tastefully integrated. Finish: good length, bitter citrons and piths, cereals dusted with icing sugar, green muddled herbs, fruit teas and more ginger and rum cocktails. Comments: A nifty and smart finish that's light on its feet. Something of a guilty pleasure.
SGP: 641 - 86 points.

Benriach 33 yo 1972/2005 (49%, OB, cask #4043, hogshead, 261 bottles)
Was it really 2005 that these bottles were emerging? I feel suddenly old. Colour: straw. Nose: just beautiful. A beehive full of waxes, honeys, pollens and soft, juicy ripe fruits. Star fruit, kiwi, papaya, mango, kumquat… you'd be here all day! You sense the 'fatness' of the distillate itself with this tension between honeyed, luscious fruits and a firmer, hefty waxiness that threads its way between everything. Mouth: drier than expected, more on chalks, dusty pollens, oily cereals and a leaner style of fruitiness. More on citrons, pithy citrus rinds, pink grapefruit, lemon infused olive oil and hessian. Definitely different in style to the 1976s; closer to an old school highlander such as Glen Ord in many respects. A touch of bitter oak towards the end which will prevent it from hitting 90, but this is by and large glorious old style whisky. Finish: long, peppery, gingery, waxy, a little green wood such as snapped twigs and more pithy citrus peels adding a nice bitterness. Comments: the nose was pretty luminous and the palate possessed a beautiful simplicity and directness of character. Just perhaps a little tired here and there, but these are minor quibbles.
SGP: 561 - 88 points.

| | | |
| --- | --- | --- |
| | A good warm up. Let's head towards deepest, darkest Sutherland… | |

A Highland Distillery 10 yo 2010/2020 (58.4%, Watt Whisky, 280 bottles)
There are whispers on the wind that this was distilled in, or very near, the town of Brora… Colour: white wine. Nose: grassy olive oil, sandalwood, minerals, waxes. I'm afraid the disguise is not holding, the origins are rather loud and clear. Sharp, citric and with a blustery, unfussy coastal quality that I can only describe as 'invigorating'. With water: fabrics, chalk, beach pebbles, sand, crushed seashells, bath salts and white flowers. Still a persistent tang of citrus too. Mouth: pow! Superbly thick, textural, oily, waxy, lemony and almost medicinal with these rather precise notes of herbal cough medicines, verbena and vapour rubs. Really totally superb, benchmark stuff. With water: perfect! Citronella wax, barley extract, juicy fruits, a touch of vanilla, lemon peel, rapeseed oil. I love it! Finish: long, peppery, waxy, coastal, cereal and super fresh! Comments: Quite simply a perfect, young Clynelish that reeks of distillery character. Personally I think big distilling companies are missing a trick when they prevent their distillery names appearing on such great bottles.
SGP: 562 - 90 points.

Clynelish 22 yo 1972/1995 (58.64%, OB 'Rare Malts', USA)
These early Rare Malts for the US are now pretty scarce, and their reputation only seems to grow as the years pass. There's also a 58.95% version for the US which Serge rated pretty highly way back in 2005 (WF:93) Colour: straw. Nose: church candles dissolved in a tanker of kerosine! Pure, stark and almost Arctic white with these impressions of linens, white flowers, chalk, crushed sea shells and waxy citrons. Absolutely stunning purity and precision and controlled power. Feels like one of these whiskies that is invisibly and very deliberately pulling levers in the darkness and directing various aromas at you with strategic purpose. Continues with sea air, mustard powder, delicate medical embrocations and sharp, saline minerals. Stunning! With water: becomes extremely coastal and almost brittle with these taut, hyper-pure minerals and saline notes. Petrol, vapour rubs, camphor and seaweed crackers. Mouth: immense texture and power. Smoked olive oil mixed with umami broth, seawater, waxed canvass and tiny glimmers of dried and crystallised exotic fruits. Some herbal teas in the background too. Just beautiful. With water: huge, fatty, waxy and oily now. It is the texture and weight in the mouth of these old Clynelish which is often so thrilling and breathtaking. Dry, crisp and full of raw cereals, sheep wool oils, camphor, lanolin and medical ointments. Finish: long, starting become more herbal now, more waxes, metal and shoe polishes, menthol, lemon peel and the faintest glimmer of peat smoke. Comments: A gorgeous, somewhat brutal, yet precise wee masterpiece. Breathtaking, power, poise, structure and mouth-slathering texture. Sends almost all contemporary distillates - even the 'great' ones - back to school.
SGP: 473 - 93 points.

| | | |
| --- | --- | --- |
| | Phew, very happy with those two drams. Despite the different eras, it's still heartening to note that there's more than a little shared DNA. Now, a short break, and then: to Islay! | |

Ardbeg 10 yo (46%, OB, rotation 2003, for duty free, 1 litre)
I don't have the full L code I'm afraid, but it's a 2003 bottling for sure, so should be all early 1990s distillate and rather different from current batches. Colour: white wine. Nose: superb! A wonderful mix of seawater, petrol, farmyard, sheep wool oils and that classical 'tarry rope' Ardbeg vibe. Also some lime juice and other, softer coastal touches such as rock pools and white flowers. Gets increasingly tarry and peppery. Just great! Mouth: a dense fog of peat smoke, rather smothered in tar, boiler fumes, farmyard 'muddy' flavours, smoked sea salt, black pepper, some drops of iodine and camphor. Huge whisky, little wonder it found such deep and lasting favour with peat heads. Finish: long, tarry, fishy, salty and lemony with smoked barley and touches of smoky wort. Some green olives bobbing about in the aftertaste. Comments: raw, boisterous, powerful and deeply charismatic whisky that remains extremely enjoyable, evocative and fun. Very early 90s style Ardbeg.
SGP: 367 - 89 points.

Ardbeg 20 yo 2000/2020 (57.2%, Elixir Distillers 'The Whisky Show', cask #1087, bourbon barrel, 247 bottles)
Colour: gold. Nose: much lighter and much more dominated by the cask with these notes of ginger and lightly smoked vanilla. Camphor, wood resins, tar, pine cones. Feels altogether more syrupy and lighter in style, still very good, but a bit of a departure after the old 10yo. With water: ashes, seawater, grapefruit, citrons and some inky touches. A little persistent vanilla note too. Mouth: good arrival, all on seawater, mercurochrome, wet chalk, iodine, natural tar extract, TCP and hessain. Even some kind of smoked wax emerges. Still this rather dominant aspect from the cask though I think. Green pepper, graphite oil and putty. With water: a little dirtier, greasier and tarrier with more obvious peat smoke and things like wood ashes, lemon rind and curry powder. Finish: long, spicy, tarry, wood spices, ground peppercorns of various shades, camphor and boiler smoke. Some wood shavings and citrus peels in the aftertaste. Comments: Reminds me of the early-mid 2000s when everyone was raving about the 17yo and it was fashionable for young fools like me to say "Well, I prefer the 10". Anyway, this is good stuff, but I find it a bit of a distillate-light and cask-heavy Ardbeg. For me I miss the raw 'Ardbegness' that you find in spades in the old 10yo.
SGP: 656 - 87 points.

| | | |
| --- | --- | --- |
| | Hugs and gratitude to Gene, KC and Dirk! | |

There is a new official Glenkinchie – although all new Glenkinchies would be official anyway – so let's try it with joy and elevation (excuse me?) The sparring partner will be a regular 12, naturally.

Glenkinchie 12 yo (43%, OB, +/- 2018)
Colour: pale gold. Nose: as we remember it, that is to say, soft, rather on vanilla and toasted oak, with cereals and fresh croissants. Fresh croissants cannot not work with a Frenchman, naturally. A little nougat, a little popcorn, a little apple compote, a spoonful of quince jelly, and perhaps half a drop of lemon balm essence. That's not ugly at all. Mouth: I believe Glenkinchie, while still not the bluest chip ever, keeps improving. Good oaky vanilla, bread, croissants, lemon cake, Golden Grahams, sweeter beer, sourdough… Not that all that is very inspiring, but I don't think you could catch this humble baby out. Finish: medium, perhaps a tad blendish. Green tea, vanilla, sweet maize. Quite some freshish oak in the aftertaste. Comments: more than just a better blend.


SGP:451 - 80 points.

Glenkinchie 16 yo (50.6%, OB, Four Corners of Scotland Collection, 2502 bottles, 2020)
This baby was matured in refill and freshly charred hogsheads. It is some commemorative bottling and to be honest, with malt whisky and as far as commemorations are concerned, any reasons are good reasons. By the way, Glenkinchie's bottle makes the most thrilling 'pops' when you pour the first cls out. True Pink-Floyd-approved sound quality! Colour: gold. Nose: totally the 12, only at the power of two. That means more vanilla, more sawdust, more bread dough, more croissants, more popcorn, to which you would add quite some medicinal notes, which are coming unexpected. In the style of Vicks VapoRub. With water: water works greatly. Mint-filled pastries of some sorts and a whole panettone. I utterly adore good fresh panettone - I just wanted to get that on the record. Mouth (neat): pretty heavy on the oak, as if this was some young malt by some new 'craft' distillers. Feels boosted, oaked-up, but not unpleasantly so, it's just very 'modern'. Whether Glenkinchie's distillate is big enough to stand such treatment is to be seen… once water's been added. With water: no, we're okay, sure the oak is loud and the spirit a little weak, but this has been composed with care. Nutshell: it is not just oak juice. Finish: quite long, tea-ish, oaky. Comments: not just some liquid plank. By the way, I didn't know Scotland had only four corners, I had thought it would have had at least a good few dozens.


SGP:461 - 82 points.