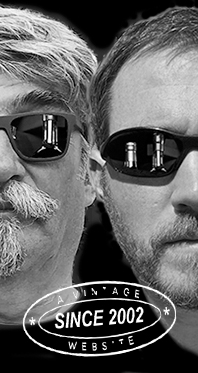 Home
Thousands of tastings,
all the music,
all the rambligs
and all the fun
(hopefully!)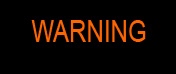 Whiskyfun.com
Guaranteed ad-free
copyright 2002-2017



Bidding farewell with some Brit whisky

Well, apparently, today is Brexit day. A bit sad but after all, all other EU countries strongly want to remain (support for EU membership above 80%) whilst the majority of EU citizens wanted Brexit to happen as fast as possible anyway. So, since all majorities on all sides seem to be very happy with the outcome (except for our dear friends in Scotland and Northern Ireland), let's simply kind of celebrate.

Penderyn 11 yo 2008/2019 (57.2%, OB for 20th Anniversary of The Whisky Exchange, Wales, bourbon)


Colour: straw. Nose: starts a little ethanoly and vanilla-ed, and develops with these tropical fruits that sometimes come with well-charred American oak, such as bananas and passion fruits. I would say it's got something 'North-Irish', quite funnily. I know, not funny at all. Something a little steely in the background, not something we've never found in Penderyn. With water: indeed, iron and maracuja, perhaps even sorrel and spinach, plus a little putty. Mouth (neat): really very Irish, we're almost at Bushmills, except that this is hotter and rougher. So tropical fruits in abundance, vanilla, and pepper. With water: same as on the nose, goes towards acidulated notes, leaves, iron… Now it remains thinner than Bushmills. Finish: rather medium. Green bananas and coconut. Comments: I believe this is my favourite Penderyn so far. Indeed we're far from the earlier 'all-Madeira' bottlings that used to be a little unbalanced in my book. A understatement.


SGP:641 - 84 points.

Penderyn 2007/2019 (58.6%, OB for La Maison Du Whisky, first fill bourbon, cask #71)


Let's remember that these early distillates were all ex-column, and yet they were not classified as grain whiskies since the column was fitted on a pot. Well, that's my interpretation. And possibly for additional reasons… Colour: straw. Nose: fresh putty and bananas, some varnish, acetone, new plastic… Quite a punk of a whisky, the fresh bourbon barrel couldn't hide everything. With water: same as the 2008, only with a little les vanilla, and consequently, more brightness. Mouth (neat): more varnish, bananas, pineapples, mango eau-de-vie (never, ever try to distil mangos – I tried), fruity glue and pear (amyl acetate)… With water: same, tropical fruits, iron, pepper, rhubarb, sorrel… Finish: medium, with more sour fruits. Bananas and cider apples. Pepper in the aftertaste. Comments: really to my liking, but very cask-driven yet again. Rather the style of a start-up distillery, or of a young, not totally matured yet Bushmills.


SGP:641 - 84 points.

Penderyn 'Myth' (41%, OB, Wales, +/-2017)


Not the first time we're trying this entry-level NAS. Hope they improved it a bit… Colour: straw. Nose: difficult, acidic and full of iron and concrete. Milk, yoghurt, mud, cow stable… Not too sure here… Mouth: better on the palate, with some tropical fruits yet again (much fewer than in the 2007 and 2008 though), probably from fresh bourbon, then some lighter vanilla and touches of barley water. Feels like a blend, with this lightness. Quite some sawdust, not the best part. Finish: medium but a little planky. Flour, tapioca, sawdust… Comments: I had hoped this baby would make it to 80 but the sawdust handicapped it in the end. Good but not quite mythical, I would say.


SGP:531 - 78 points.

Penderyn 'PortWood' (46%, OB, Wales, +/-2017)
Ouch, Port, and some poor ruby at that! Be prepared, S…. Colour: apricotty. Nose: not too much Port, rather dairy cream, sawdust, yoghurt, tapioca, curry, porridge, and a dirty-ish iron-ness. No raspberries in sight, that's a relief for sure. Mouth: not really. Pepper, bitter leaves, ginger cookies, blackcurrant jelly, bitterish chocolate… Finish: rather long but very leafy and bitter. Too much pepper in the aftertaste. Comments: Chinese prickly oil, or there, spicy oil to sprinkle your pizza with. What's more, the bottle's not for your average shop or private shelves, it's as high as Jacob Rees-Mogg.


SGP:371 - 70 points.

We're going downhill, aren't we… Maybe a single cask?

Penderyn 2013/2016 'Rich Oak' (50%, OB, Wales, 2248 bottles)


Rich oak may mean deeply shaven, heavily toasted, and severely charred. Or something like that. Colour: gold. Nose: yep, butterscotch, shortbread, warm brioche, vanillin, praline or halva, and café latte. Modern whisky in action, with not much surviving distillate character. With water: sawdust popping out. No big surprise. Mouth (neat): oranges, bananas, white chocolate, honey pops, maple syrup, butterscotch, and a little eau-de-vie. That's the very young spirit managing to come through. With water: real good, a little fruitier (mangos, fruity honey), with hints of assorted jelly babies. Finish: rather long, good, modern, always on butterscotch. Comments: in heavy STR, Lagavulin and Glenkinchie may start to taste the same. Almost. Now, good Penderyn methinks, perhaps my favourite today, we'll see.


SGP:551 - 85 points.

Penderyn 'Rich Oak' (59.8%, OB, Wales, cask #D161, 289 bottles, +/-2018)


Looks like this one is NAS. Never mind! Colour: full gold. Nose: some style as that of the larger batch, only with more power. With water: there, fresh baguette, butterscotch, café latte, bananas and mangos, touch of menthol… Mouth (neat): vanilla, coconut, ripe bananas, mangos, passion fruits, touch of Swiss cheese (or fruity Comté)… Well, looks like this is excellent, let's see. With water: indeed it is. Weren't these batches pure pot still? I wouldn't be surprised… Finish: medium, clean, fruity, very well balanced. Comments: well, looks like we've already got a new favourite Penderyn. Ha.


SGP:651 - 86 points.

Penderyn 'Port Wood' (60.6%, OB, Wales, cask #PT13, 207 bottles)


Some kind of dark NAS that some kind of English writer kind of awarded with something, according to a few gazettes. Colour: cognac. Nose: I shall not deny that this is pretty brilliant, even if we're rather in the same territories as those of those fine people at Lost Spirits in America. Heavy extraction, molassesness, coffee liqueur, extreme Demerara, prune juice, paxarette or mosto, and 'stuff'. See what I mean? With water: Macallan 10 Cask Strength, circa the year 2000. Huge raisins (don't be afraid). Mouth (neat): does not taste Porty, rather oloroso-y. Walnut wine, cigars, fruitcake, clove cake, more molasses, then more sweetness, Zacapa (I'm sorry), heavy tea, liquorice, Italian black cigars (you could break a tooth with them)… With water: like this a lot, even if it's hyper-extractive. Huge bitter oranges, menthol, liquorice, cough drops, prunes, muscovado sugar, liquid caramel… Finish: extremely long, perhaps a bit sticky and mildly cloying, but still utterly demonstrative. I think we'll have to rinse our mouth. Thoroughly … Comments: there, a new favourite Penderyn already. Very cool, even if, let's be honest, the casks have been doing the jobs.


SGP:662 - 87 points.

A last Penderyn, time to call this a session.

Penderyn 'Bryn Terfel' (41%, OB, Wales, +/-2018)


Ex-bourbon wood, packaged in one of the ugliest bottles I've ever seen – now it looks like all this is related to Verdi (don't ask) in some way, so that's better. Promising, at least. No, Verdi, really? Giuseppe Verdi? Colour: white wine. Nose: wee whiffs of hardboiled eggs and truffles at very first nosing (no we won't use the S word), then a lovely development on biscuits, barley, bananas, and Jaffa cakes. Rather luminous and refreshing. Mouth: good, really, only a tad too plankish. A little too much sawdust, in other words, but all the rest works pretty well. Cakes, bread, bananas, barley, oats… Finish: medium, pleasant, sadly a little plankish again. Comments: not quite La Traviata's Overture, but there, it's a fine drop. Too bad there was so much sawdust, I suppose heavy reduction shouldn't have been done on these casks. But who am I?


SGP:451 - 80 points.

One thing is absolutely clear, they improved both the distillate and their wood management over the years. Well done, Penderyn, and goodbye and good luck.

Oh well, while we're at it and since we probably won't do another 'British' session before long… (coz we don't do gin, mind you)…

English Whisky Company 8 yo 2009/2017 (52.3%, That Boutique-y Whisky Company, batch 2, Sauternes and bourbon, cask #800/424, 845 bottles)


Just one question, will French wine casks still be allowed after Brexit? I mean, won't all this madness start to feel pretty unnatural? I mean, even more unnatural than it already is? Colour: gold. Nose: smoke and ointments all over the place. Bandages, tiger balm, foie gras (I am not joking, and that's got nothing to do with Sauternes). Then earth and vegetable bouillon. Very, very singular, while the Sauternes remained well-mannered and rather unobtrusive. Not for Mr Farage. With water: fine. Wondering if these batches were still conducted by Iain Henderson (ex-Laphroaig, remember?) Mouth (neat): huge, aggressive, extremely peppery. This is almost chilli sauce, rather of the XXX-End-of-The-World-De-La-Muerte kind. With water: ci-vi-li-sa-tion. Definitely not for Mr Farage. But it does remain very peppery, and that's the oak. Sauternes is good, but if it was a proper 'château' cask (not a cask done in the U.K. with two litres of cheap Sauternes from Tesco's) that was freshish French oak. They work greatly with wine, but spirits tend to extract many more spices and peppers. Finish: long and easier. Something of Ci this time. Comments: Cheers and peace, friend. And screw Nigel Farage, even if my friends who own bars in Strasbourg all say 'good riddance'.


SGP:475 - 84 points.

Good, all this caused me enough heartache already, I think I'll go for a walk.