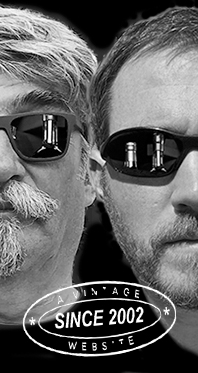 Home
Thousands of tastings,
all the music,
all the rambligs
and all the fun
(hopefully!)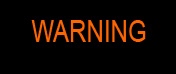 Whiskyfun.com
Guaranteed ad-free
copyright 2002-2017



---

Angus's Corner
From our casual Scottish correspondent
and guest taster Angus MacRaild
Blended malts
and other stuff
After last week's rather ridiculous Bowmore extravagance, let's return firmly to Terra and try to record notes for some whiskies we could actually go out and try or buy if we so desired.

The Scalasaig 'Island Hopper' (43%, 3000 bottles, 2019)
A new blended malt from the folk behind the Whisky Illuminati bottlings, designed to showcase west coast and island style malts. Married together in first fill Spanish oak sherry casks. Colour: amber. Nose: the sherry strikes first with these rather nice notes of mixed nuts, leather and chocolate. Rather christmassy in fact; ideal for January. This quickly shifts towards more vigorous salty and slightly peaty tones though. Typically meaty, leafy and sooty in this modern sherried fashion. Mouth: gun flints, damp leaves, cellar earth, café latte and a rather herbal and earthy peat, which does indeed allude to some more traditional Orcadian flavours I think. Gets nicely chocolatey with salted caramel and a rather chewy texture. Quite figgy as well. Finish: medium and still on lots of chocolate, roasted nuts, earth and very light sooty peat. Comments: A good surprise this. The sherry isn't always totally integrated, but it's fresh and makes space for the more peaty and coastal aspects in a rather pleasing way. One for healthy sized tumblers on winter nights. And I think the 43% actually works well here.
SGP: 663 - 85 points.

Blended Malt #1 18 yo batch #3 (47.3%, That Boutique-y Whisky Company, 1049 bottles)
A teaspooned blended malt, so pretty much a single malt really. Not sure which distillery this could be from, although we do know it is a Speyside, so… Colour: straw. Nose: starts out typically green, leafy and fruity. Classic, modern, mature, easy Speyside malt. I'm guessing Burnside (teaspooned Balvenie). Goes on with grass, sunflower oil, cereals, buttery toast and a little ripe green melon. Mouth: a little richer on arrival in the mouth than the nose would suggest. More brioche, honey, sweetened butter, runny honey and stem ginger in syrup. Very good texture and fatness with this all-pervading natural sweetness. Finish: good length, still rather sweet and syrupy with lemon curd, barley water and stone fruits. Comments: Forget about the nose, this is a pour it and swig type of whisky. You just have to have a bit of a sweet tooth I think. The kind of easy, hyper-inoffensive Speysider that almost no one could be against.
SGP: 741 - 87 points.

Vega 22 yo 1996/2019 (43.9%, North Star Spirits, Blended Malt, European and American oak, 1205 bottles)
The 6th edition in this rather cool and very fairly priced wee series from the excellent folk at North Star. Colour: deep gold. Nose: very savoury at first. Notes of pastry, sultanas, fruit scones, melon, apple pie and some more fresh green and garden fruits. Goes on with various honeys, nectars and pollens. Light, complex and very inviting. Mouth: an extremely easy and almost soothing delivery. All on muscovado sugar, dark fruits, toasty cereals, glazed pastry, honey, pecan nuts and wee touches of dried mint and tobacco. Rather syrupy in texture despite the lighter strength, lots of fruit cordials and jams. Finish: good length, more towards earthy tones, milk chocolate, tobaccos and dried flowers. Comments: Quite simply an excellent wee blended malt. Superbly sippable with a nice complexity and easy fruitiness.
SGP: 641 - 87 points.

Blended Scotch 38 yo 1980/2019 (44.9%, Thompson Bros, sherry cask, 490 bottles)
Labelled as a blend but I have it on pretty good authority that this is in fact a blended malt. Colour: ruby amber. Nose: superbly leafy and mulchy sherry at first, strewn with blood oranges, mint tea, marmalade, kumquat and sultana. Hints of mead, chocolate, praline and well balanced earthiness that adds a little sinew alongside the rather brittle and nervous sherry. In time these notes of freshly brewed coffee get quite profound and direct. Mouth: bam! Bitter chocolate, coffee cake, walnut liqueur, pine resin, pipe tobacco and strawberry wine. Superbly leafy, mineral and fruity sherry. Extremely enjoyable. You don't need anything further from me. Finish: long, leather, chocolatey, lightly meaty, slightly saline and rather mineral and earthy. Some cherries and other red fruits bobbing about in the aftertaste. Comments: Top notch old malt whisky from an excellent and very old school sherry cask.
SGP: 561 - 90 points.

Elements Of Islay Peat & Sherry (56.8%, Elixir Distillers for The Whisky Exchange 20th Anniversary, sherry butt, 402 bottles)
This just in this afternoon. It seems remiss not to include it in this wee session. Colour: light amber. Nose: peat and sherry indeed. Bonfire smoke, smouldering wet leaves, hot beef stock, charred leather and cracked black pepper. Very direct, straightforward and pretty boisterous. Modern peat and sherry don't often tango too well but they just about manage to avoid stepping on each other's toes here. With water: more laid back and nicely smoky now. Kippers, tarry rope and wee nip of hot sauce. Mouth: It's quite sweet with a rather jammy kind of peat at first sipping. Lots of hot smoke, charred wood, dry earthiness and some very salty cured meats. A rather satisfyingly syrupy texture. With water: smoky, sooty, a rather rooty and hot kind of peatiness. The sherry is perhaps a bit subservient to the peat now. Finish: pretty long, very smoky, tarry, briny and the sherry still kicking with a little dark fruit and leaf mulch. Comments: Not particularly complex, but does what it says on the tin with aplomb. If you like this kind of boisterous, clattering flavour profile I can't really see how you would fail to be satisfied.
SGP: 477 - 84 points.

| | | |
| --- | --- | --- |
| | Right, bear with me for these next two. I don't have any other Irish or NZ whiskies to make pairs but both share a similarly fruity-centric DNA in my experience and both these samples are staring at me rather intently, so… why not? | |

Teeling 27 yo 1991/2019 (44.1%, OB for The Whisky Exchange, cask #10678, rum cask, 160 bottles)
Colour: gold. Nose: Kersplat! As they say in Alsace. The word for tropical fruits falling from a great height onto a hot garden patio. Some kind of New Zealand sauvignon blanc with all these crisp notes of nettles, passion fruit, lemon peel, citric acidity and tart gooseberry. Extremely sharp, precise and exuberantly fruity. Just as we have come to expect from these old Irish. And no rum in sight thankfully enough - unless of course you include that as part of the general 'pina colada-ness' of the whole thing. Mouth: consistently fruity as on the nose, but also nicely bready now as well. Grapefruit, pineapple, soda bread, cereals, toast, banana chips, more gooseberry. Still extremely fresh, crisp, lively and fruity. A little honeyed sweetness and nectar easing its way in over time. Finish: long but rather light and focussed on fruit syrups, herbal teas, more banana notes and a touch of pine. Comments: Unsurprisingly excellent.
SGP: 641 - 90 points.

Willowbank 29 yo 1988/2017 (55.3%, OB for The Whisky Exchange, New Zealand, cask #47, 206 bottles)
Willowbank was sadly closed around the year 2000. Colour: gold. Nose: fruity indeed, with a definite Scottish accent. It's not quite as exotic or overt as some Irish of similar vintage, rather this is grassy, lean, citric and full of grapefruit, cedar and even hints of white truffle. It's probably the power of suggestion, but there are elements that nod towards NZ sauvignon blanc. Although, ironically not as much as in the Teeling. With water: all on lemons and limes with touches of canvas, soft earth, dried flowers and things like putty and sackcloth. Mouth: a tad hot at first, with white pepper, aspirin, caraway and even some more unusual notes of hairspray and icing sugar. A tad rough and jagged perhaps. With water: works much better with water, there's a rather fleshy fruitiness now with more clean grassy qualities, more aspirin, lemon peel, quinine and tart grapefruit. Finish: rather long, grassy, drying and getting surprisingly herbal with more nettles, vase water, dry cereals and even a little chilli heat. Comments: Very curious whisky that nods to several other styles; which you might also say makes it its own thing. I like it, although it is maybe more of historical interest than outright pleasure.
SGP: 561 - 86 points.

| | | |
| --- | --- | --- |
| | Some grains to finish I think. | |

Girvan 1989/2019 (51.5%, Whisky Illuminati 'The Alba Series', cask #167849, hogshead, 233 bottles)
Colour: gold. Nose: creamy coconut, buttered toast and a nicely natural cereal profile. Some high, floaty esters and an undeniably elegant sweetness with wee notes of bubblegum. Pretty pleasant I must say. With water: gets almost playfully fruity and doubles down on these kind of juicy fruit and bubblegum notes. Surprisingly good. Mouth: again this creaminess upon delivery which we shall not complain about. More coconut, gorse, creme brulee, foam banana sweets and lemon curd. Some icing sugar sweetness too. With water: butterscotch, heather, sweet coconut and some slightly artificial vanilla notes. Finish: good length and showing notes of marzipan, caramel and shortbread. Still a few confectionary notes as well. Comments: A surprisingly elegant and playful wee Girvan. Evidently from an excellent cask. Well selected!
SGP: 640 - 85 points.

Invergordon 1990/2019 (52.9%, Whisky Illuminati 'The Alba Series', cask #906322, barrel, 134 bottles)
Colour: pale gold. Nose: fuller but also slightly more grubby and greasy. Lacks the easy sweetness and confected fruits of the Girvan. Some dusty cereals, dry toast, cornflakes and a little sunflower oil. With water: gets a kind of jagged grassy note, like an eviscerated cactus (sorry Stefan) and also some sooty notes. Mouth: indeed this is drier, more direct, more punchy and more gravelly. There's also a curious vegetal character underneath. Notes of cement, wood char and cooking oils. With water: more wood spice now, some caraway, cinnamon powder and more of these mixed cooking oils. Finish: surprisingly length but also rather hot, peppery and slightly aggressive. Comments: Very interesting and suggests a degree of distillate character normally absent from grains. Although, that being said, it's a tougher customer than the Girvan.
SGP: 450 - 78 points.

Cambus 28 yo Batch 11 (47%, That Boutique-y Whisky Co, 435 bottles)
Colour: pale gold. Nose: old custard creams that your Granny might be hiding. In fact, this is largely dominated by a rather nice, dusty biscuity quality. Notes of digestive and rich tea varieties as well. Some sweet cereals, dried leaves, coconut wafer bars and a little mint tea. Pretty nice I have to say. Mouth: nice sweetness on delivery but this one also doesn't let you forget this is a pretty industrial spirit. It's rather greasy, slightly fatty and with quite a few artificial sweetener flavours like quinine and foam sweets. Finish: a bit short but nicely sweet and coconutty. Comments: Easy and pleasurable grain, which you may drink without noticing so be careful.
SGP: 540 - 81 points.

Cameronbridge 39 yo Batch 7 (44.6%, That Boutique-y Whisky Co, 278 bottles)
Colour: gold. Nose: altogether richer, creamier, fatter and smoother. Grain really does need age. And what's this! Excuse me but are these tropical fruits?! Some rather lovely fruit salad juices and modest notes of guava, papaya and pineapple. The usual banana notes as well but they're rather more natural here, banana liqueur perhaps. Some further wee notes of caraway and old Cointreau. Mouth: like most good old grains, they leave the cask itself nowhere to hide, and this was certainly a top notch cask. Creamy, exotic, fruity, slightly fat and textural with an extremely easy sweetness. Danger juice! Finish: medium and still on things like tinned fruity syrups, runny honey and coconut cream. Comments: I feel a little dirty whenever I enjoy a grain whisky this much.
SGP: 640 - 87 points.