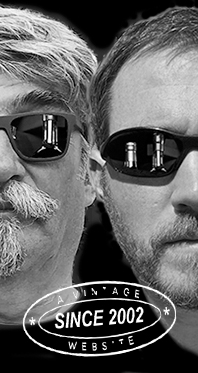 Home
Thousands of tastings,
all the music,
all the rambligs
and all the fun
(hopefully!)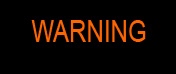 Whiskyfun.com
Guaranteed ad-free
copyright 2002-2020



This little session from Angus's was first meant to be published on Saturday. We apologise profusely and unequivocally (no we don't). -Serge

Angus's Corner
From our Scottish correspondent
and skilled taster Angus MacRaild in Edinburgh
Blends & Grains
I received a few comments about last week's Highland Park session and the slew of 90 pointers towards its end. I revisited a few of them and my views, and scores, still stand I have to say. However, I think there's a few points in light of this which are worth noting.

| | | |
| --- | --- | --- |
| | First of all, I do tend to try whiskies on the 'nicer' end of the spectrum in these weekly slots of mine on Whiskyfun. Mainly because I have limited space and rather a lot of samples to get through and I'm no masochist - I would much rather taste, talk and write about whiskies I enjoy and consider good or interesting. It also underscores a point I made last week which is that I think many modern whiskies - although certainly not all - are converging on a higher average level of quality. Even though I would characterise that quality as more 'technical' than 'soulful'. I'd also argue that it is a not entirely rosy phenomena with mixed implications, but that's a topic that deserves its own space so I won't unpack it further here and now. | |

| | | |
| --- | --- | --- |
| | I also believe that our collective obsession with 'scoring', as a community, has become too deep. A tasting note and a score (on whatever bloody scale you use), when taken together, is a great device that both measures and communicates. However, it is the tasting note itself which should always carry more weight. The elevation of 'the score' is indicative of a broader culture of diminishing attention spans, clickbait, minimalist arguments and a general dearth of nuance. Ultimately, it is an elevation of perceived value over agreed quality. The 'tasting note' on the other hand is embedded in stuff like reading, thinking, introspection, experience and reflection; things that we - and the world - could all do with a little more of. | |

| | | |
| --- | --- | --- |
| | Now, having said all that, I still enjoy using scores in combination with notes. It's also true that Serge and I diverge on occasion and there are definite wee areas where I might be a point or two higher and he might be lower, or the reverse. However, I am still confident in the idea that a 'WF:90' is something that we can almost always both get behind, even if we may stray either side sometimes. Variety is the spice of life etc. | |

| | | |
| --- | --- | --- |
| | It's also true that I am generally quite bad at tasting whiskies that tend to inhabit lower regions of the 100 point scale. I don't have too many examples knocking around usually; I'm afraid that I am not into whisky to try bad whisky - believe it or not. But from a tasting experience perspective I do agree it is essential to ground ourselves on occasion and to remember what separates the good from the bad. With that in mind, let's try a few more humble blends and grains today and see what we find. I anticipate a mixed bag, but you never know… | |

W5 Scotch Whisky (70 proof, Aird Blenders, 1970s)
A blend I couldn't tell you much about I'm afraid. Colour: gold. Nose: not bad, grainy but brightly so, some lactic notes, damp cereals, porridge. Getting a tad cardboardy in time, some fabrics, clay and vase water. Wee bits and pieces of OBE but not excessively so. Mouth: here's where it falls down a bit. Weak, milky cold tea, cardboard, mashed turnip and something like sour soot. Finish: brief, slightly sour with concrete and more cold tea. Comments: there must be oceans of such old blends still kicking around out there. Not undrinkable and I don't think flawed particularly, just somewhat bruised and battered by time in bottle. Would make a serviceable highball.
SGP: 331 - 60 points.

Inverdice Blended Scotch 'The Whisky of Whiskies - Private stock 1st class' (75 proof, Inverdice Scotch Whisky Co, 1960s)
'The whisky of whiskies'? Is Bowmore Bouquet about to get a run for its money…? Colour: deep gold. Nose: a world of difference from the W5, this is all on expensive furniture and metal polishes, dusty wax, herbal toothpaste and things like mentholated rolling tobacco, rapeseed oil and putty. Quality is pretty high so far I have to say. Mouth: falls a little flatter on arrival in the mouth, feels like there is some caramel at play which has flattened everything out and made it a bit more 'soggy' with these damp grain and cardboard vibes. Wood glue, lime pith, mineral oil and wee touches of camphor. Does actually improve slowly. Gets a little fuller with some nice notes of linseed oil and shoe polish. Although, there's certainly a little OBE here too. Finish: short, a little peppery, more tobacco, some baked vegetables and canvass. Comments: All very fine, but once again I feel this is a good example of a whisky which is starting to feel the weight of years in bottle. I think many of these blends with a higher ratio of grain struggle with OBE. You can easily still find and taste earlier versions of famous names from the 50s and 40s which are far fresher and punchier due to higher malt contents. Now, this was still a very fine wee blend.
SGP: 451 - 70 points.

White Horse (70 proof, OB, UK 1970s)
An old stalwart. Colour: gold. Nose: what's nice is that this still feels rather 'White Horsey' with these notes of resinous peat, metal polish and soot. Camphor, polished grains, herbal cough medicines. All good in the hood! Mouth: you feel the grain but there's still a kind of smoky/sooty freshness which you associate with this brand. Mineral oil, gravel, ointments, soot, putty. Perhaps a tad too grainy after a while, there's this green acidity and slight harshness which emerges. Finish: medium, camphory, sooty, mineral and lightly oily. Comments: Similar to the Inverdice regarding grain proportions and bottle ageing, but here you do feel there are some peated malts in the depths doing some heavy lifting.
SGP: 453 - 72 points.

Pantheon Old Liqueur Highland Whisky (no ABV, 'bottled and guaranteed by H & A Guilby (can't be sure?) small bottle, circa 1920s)
An ancient wee mini bottle that looks about 8cl in size. I cannot for the life of me make out the actual company name of the label, so if anyone has a big bottle and can correct my dwindling eyesight? Colour: deep gold. Nose: oh dear! We are in seriously old school territories here. This really could just be malt. The most ancient and concentrated yellow Chartreuse, alongside pure heather peat, salted honey, ancient mead, herbal extracts, dried pollens and all manner of soots, minerals, polishes and dried flowers. Really is one of those examples of ancient peat where it has broken down into a spectrum of tertiary complexities. Mouth: Ok, it's lost some power but it's still showing well, probably not 100% malt as you do get some grainier aspects coming through but it's still full of soft, rooty, herbal peat, mineral oils, soot coal scuttles, metal polish, light natural tarry notes, mustard powder and camphor. Finish: good length, camphor, olive oil mixed with slaty honey, herbal cough medicines, more soot, hessian and heather ales. Comments: Marvellous and extremely old school whisky. A full bottle with a decent level of this could well sail past the 90 mark. But what's great is that so much of the character and beauty is still well-preserved here despite a slight loss of ABV. It also makes you wonder whether some of these very old bottlings using the phrase 'liqueur whisky' shouldn't be taken more literally. If you told me, blind, that this had rested in an old Benedictine cask or some such thing I would believe you.
SGP: 564 - 85 points (but the nose was more like 91)

Glen Calder Blended Scotch Whisky (100 proof, Grant Bonding Co, miniature, 1970s)
Colour: deep gold. Nose: rather hot and grainy but the grain is sweet and nicely creamy. Things like buttery popcorn and coconut coming through. I also find gorse, some dried yellow flowers, wet tea leaves and some hints of sherry with this rather elegant gingery warmth. Can't seem to decide whether it wants to be powerful or restrained. In time the sherry and sweeter tones really start to sing beautifully. With water: much grainier and more youthful with cereal sweetness, barley sugar and heather honey. Mouth: nicely warming, peppery, spicy, gingery and again with this creamy coconut and buttery popcorn combo on display. Some cooking oils and things like ink and bouillon stock. With water: thick, creamy, gingery sherry, olive oil, brown bread and various vegetable stocks and broths. Even a hint of soy sauce. Finish: long, peppery, slightly drying, salty, leathery and umami. Comments: I'd bet anything there has been some pretty top notch G&M sherry casks at play in the mix here. I would call this the epitome of an excellent blend in that you feel both the grain and malt components but they intertwine commendably and with great entertainment. I enjoyed how water elevated the grain on the nose and the malt on the palate.
SGP: 651 - 84 points.

Avonside Scotch Whisky (100 proof, JAS Gordon & Co, miniature, 1970s)
Like Grant Bonding, JAS Gordon & Co was another Gordon & MacPhail subsidiary. There are versions of this Avonside which are pure malt and some which are blends. Not sure which this one is… Colour: deep gold. Nose: much fatter, oilier and more malty. Hessian, sheep wool, olive oil, dried flowers, white bread, fruit scone mix, some pollens and slightly salty honey notes. With water: the bread qualities deepen and get richer. Rye spice, soda bread, salted butter, cooking oils. Not the easiest as it's rather brutal and austere, but it's pretty fascinating stuff. Mouth: if this is a blend, I suspect the grain proportion must be pretty miniscule. This is full of newspaper ink, dried herbs, brown bread, barley sugar, mineral oil, clay, ointments and soot. Also some Scotch broth and bouillon. With water: suet, mutton stock, bay leaf, sheep wool, camphor, starched linen, olive oil. Still impossible to decide whether this is a blend or not. Would love to know. Finish: long, honeyed, herbal, grassy, olive oil, soot, chalky notes, pebbles, green pepper. Powerful stuff! Comments: It's a pretty tough brute if I'm honest, but as a historical artefact it's fascinating. Feels like a pure malt to me, but I couldn't tell you for certain.
SGP: 461 - 82 points.

| | | |
| --- | --- | --- |
| | Time for a short break after those heavy hitters. | |

Blended Whisky #2 22 yo 'Batch 3' (41.8%, That Boutique-y Whisky Co, 1650 bottles)
The label for this one appears to depict a white glove stroking a hairy space testicle. Hopefully not a visual tasting note. Colour: deep gold. Nose: creamy vanilla, cinnamon swirls, nutmeg, rice pudding, fudge. Not much 'blendy-ness' so far, rather just some top quality American oak sweetness, with suggestions of 'Speyside' flavour underneath. Mouth: easy, apple peelings, rhubarb and custard boiled sweets, young dessert wines, mint julep, young demerara rums, corn syrup. All more direct and straightforward 'decent blend' territory. Some nice vibes of spiced custard and caramel. Finish: medium and on wet grains, metal polish, sunflower oil, Scotch broth soups, pollens and a little camphor. Comments: It's a trixy one this, starts deceptively 'malt driven' then gets more classical blend-y, before finishing up not unlike some of these old 1970s era blends with these slightly metallic touches. Still, at least not a testicle in sight.
SGP: 541 - 78 points.

| | | |
| --- | --- | --- |
| | Let's shift to the grains now. | |

Strathclyde 26 yo 1993/2019 (54.1%, Whisky Illuminati 'The Alba Series', cask #243370, bourbon barrel, 202 bottles)
Colour: straw. Nose: the epitome of easy, light grain at first nosing. Candy floss, condensed milk, popcorn, coconut water. Also a touch of varnish too but it remains within tolerance. Some white pepper and touches of wood glue. With water: disappears a bit, some hints of fabric, vase water, linen and scrunched newspaper. Very light. Mouth: again the sweetness is what keeps things in check here, there are moments where you can feel the more rawer, more spiritous aspects gaining traction but the sweetness always pulls it back on course. Probably a pretty good quality barrel. Lots of popcorn, caramel syrup, those caramel waffles, some sunflower oil and something like sweetened chamomile tea. Gets a bit tough after a while though as the alcohol gains power. With water: not sure water works here. On one hand it provides some necessary cooling of the alcohol, on the other we're more into typical grainy, solvent territories with these notes of nail varnish remover and turps. Finish: short, sharp and a little harsh. Comments: I think you can dispense with water for this one. It has its charms and the sweeter aspects throughout were pleasing with their lightness of touch, but we're really coming up against the limits of these kinds of grains I think.
SGP: 530 - 76 points.

North British 31 yo 1988/2019 (44.4%, Whisky Illuminati 'The Alba Series', cask #216435, bourbon barrel, 150 bottles)
Colour: pale straw. Nose: sweet and light, not unlike the Strathclyde, only here this is more about jellied sweets. Like white, pineapple flavoured jelly beans and then hints of those familiar foam banana sweets we're so often finding in grain whiskies. There's also a little more class and elegance going on here with a clearer background note of fresh fabrics and canvass which is pleasant. Mouth: rum! Seriously, some light white rum with wee touches of coconut water, elastoplast, green banana, fabric, brown sugar and cinnamon buns. I'm sure a clever person could make some interesting cocktails with this. Finish: medium, a little bready, sappy and plenty more rum notes. Comments: Easy, straightforward and a little bit fun. Not sure you can ask much more of a grain whisky at this age.
SGP: 441 - 79 points.

Strathclyde 31 yo 'Batch 4' (45%, That Boutique-y Whisky Co, 2626 bottles)
Colour: straw. Nose: a wee touch of custardy sweetness to begin, some cheap dessert wine, vanilla cream soda, condensed milk, coconut water, more of these popcorn vibes. Also a wee canvas note adding a tiny seam of dryness to proceedings. Quite attractive really and not particular spiritous - probably helped by the lower abv. Mouth: cooking oils - notably rapeseed - bitter lemon, citrus piths, dry cereals, white toast, plain popcorn, baking soda - a little tough perhaps. Finish: short but leaves a rather acrid and drying mouthfeel afterwards. Comments: There were some attractive parts to the nose but overall I'm not a huge fan of this one I'm afraid. I just find many grains at this age actually too young and too clunky.
SGP: 530 - 74 points.

Invergordon 46 yo 1974/2020 (48.4%, Thompson Brothers for 20th anniversary Dornoch Castle Whisky Bar, refill barrel, 136 bottles)
This one with a beautiful label by Hans Dillesse. Colour: deep gold. Nose: freshly varnished old furniture, dusty old curtains, the feeling of poking about your grandparent's house as a kid. I also get some lovely notes of yellow fruits, runny honey, toasted hazelnuts, melon, flambeed banana and custard made with sweet marsala. In time you also start to get pure pina colada. Mouth: sweet and full of fruit cordials and syrups. A lovely 'textural' sweetness along with some slightly grassy olive oil, hardwood resins and a little camphor. Finish: medium and with notes of orange oil, brown bread, sugar syrups and lemon cough drops. Comments: quite simply, some very good old grain whisky. I really feel that they need a lot of time to become something more natural and elegant, just as has happened here.
SGP: 641 - 86 points.