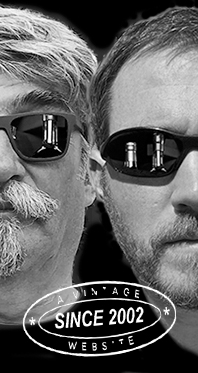 Home
Thousands of tastings,
all the music,
all the rambligs
and all the fun
(hopefully!)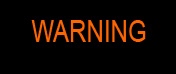 Whiskyfun.com
Guaranteed ad-free
copyright 2002-2020



Bruichladdich on the tasting table

Let's try Bruichladdich's new Black Art, and then a few more until we may call this a session.

Bruichladdich 26 yo 1994/2020 'Black Art 8.1' (45.1%, OB, 12000 bottles)
It seems that they have kept the 'cask bill' secret this year, but I suppose some wine was involved this time again. 1994 was Bruichladdich's last vintage before it got mothballed… until 2001. It's to be noted that vintages vary upon the websites/retailers, as some say 1996. Ha, zee Internet. Colour: gold. Nose: it does start rather leafier than usual, 'blacker' for sure even if the colour isn't really dark, and pretty much on stems, chalk, bitter cherries, bitter almonds and green walnuts. A profile that may suggest French or European oak, at least partially. Some peonies and ginger too. Mouth: don't I find something reminiscent of musty old wine cellars? Blood oranges too, more walnuts, bitters, dry sherry, stems and leaves, Seville oranges, curry and coriander seeds… The same feeling of European oak spices as on the nose. Finish: rather long with a little more fudge, but always some leafy spices, bitter oranges… Comments: I've always liked the 'purer' Bruichladdichs better than these – some have become extraordinary – but I have to say this new batch was surely well composed.
SGP:561 - 85 points.

Bruichladdich 14 yo 2006/2020 (54.3%, Maltbarn, for Whisky & Words, sherry cask, 152 bottles)


Whisky and words, but that describes us! Well I would have said whisky and banter instead, but there… Colour: gold. Nose: oh, a fino-y character over a fresh and tight Laddie, that cannot not work. Mustard, green walnuts, sea breeze, tobacco, green melons, a touch of muesli… Everything is well in place, I enjoy this rather a lot. With water: clean mud, bitter almonds, metal polish (bike exhaust), raw wool, and, hey, a tiny web dog. We're sorry, chihuahuas! Mouth (neat): totally fino-y, Tradicion or Equipo-style. Salty mustard, fresh walnuts, touch of turmeric, one olive… With water: oh good, green tea with roasted pumpkin seeds and pine nuts, bitter oranges, a touch of leather, tobacco, fino… Finish: long love. Oh well… Comments: I say fino but this could well have been another kind of bone-dry sherry. Perfect match this time – you could use it as seasoning too.


SGP:362 - 90 points.

Bruichladdich 26 yo 1992/2019 (54.2%, The Single Malts of Scotland, cask #2864, 222 bottles)


Colour: white wine. Nose: totally 'old' Bruichladdich au naturel, rather on mown lawn, asparagus, hay, fresh almonds, then a little chalk. Some pretty shy malt, as expected, but on the other hand you cannot make them any purer, I would say. With water: touches of aspirin, hand cream, plasticine… We're almost in a pharmacy. Mouth (neat): pure chalky, slightly paraffiny, and lightly lemony arrival, getting herbal, a bit narrow perhaps, simple, pleasant… Nots of gin fizz, not the first time I'm finding this in these indie batches. Lemon cordial. With water: gets a tad earthier and rootier. Celeriac, liquorice wood… Finish: medium, more on fruit skins. Bruichladdich's usual melons, perhaps. Comments: a grassy one, rather between both worlds. It's pure and very good, but I think they improved the distillate after the takeover. Well, I'm sure they did.


SGP:461 - 86 points.

Bruichladdich 9 yo 2010/2019 (54%, Liquid Treasures, for 10 years eSpirits, bourbon barrel, 168 bottles)


Great label, looks like the poster for a mid-1970s Italian Z-movie. I know, objectification of W, that's not too good, but hey, this was last year. Colour: white wine. Nose: what you immediately feel is that this would be fatter, oilier and waxier, and fruitier to boot. Many citrus liqueurs, beeswax, vanilla, limoncello indeed, then peppermint and chlorophyl, pretty fresh. With water: chalkier, we're in Sancerre now. No lockdown in a tasting glass! Mouth (neat): super good. Fresh lemon and citron liqueur, a little chalk, clay, wax and sourdough. More than enough to make this a lovely, tight dram. With water: just impeccable. Chalky lemons and citrons, with a droplet of mint oil. Finish: same, with good length. Comments: as good as it gets at 9. You could even quaff this while watching a presidential debate.


SGP:551 - 87 points.

Lochindaal 10 yo (63.2%, Dramfool, first fill bourbon barrel, 211 bottles, +/-2020)
Those fine people at Dramfool are still getting away with murder with these strengths… Don't they actually ADD ethanol? Seriously, Bruichladdich fill at super-high strength, so no surprise here. As for Lochindaal, it's supposed to be a style (so peat level) that sits between Port Charlotte and Octomore, around 50-60 ppm peat if I'm not mistaken. They haven't made much of it, have we ever seen any official Lochindaal? What I seem to remember is that there also used to be some indie Bowmore called 'Lochindaal'. But enough babbling… Colour: white wine. Nose: smoked mint leaves, perhaps, olives for sure, some kind of oil… sesame, perhaps? Smoked sesame oil? This is pretty unusual, and to be honest, the super high strength blocks it a wee bit. With water: oh yes, kiln, dough, grist, yeasts, porridge, tarmac, burnt kerosene… And olives! Olives in Bruichladdich, really? Mouth (neat): kerosene and lemon-scented sanitizer. Too strong for this sissy of a taster. With water: a blade, all on lemon, salty oysters, ink, dough and petrol. It's really very salty, rather saltier than both PC and Octo. Finish: long, on pure brine and smoked clams. Almond oil. Comments: spectacular and simply very good, but they should give you a free bottle of water with each bottle. I mean…


SGP:368 - 88 points.

And he insists… (watch the blue cask moving to the left...)

Lochindaal 10 yo 2009 (63%, Dramfool, bourbon barrel, 234 bottles, +/-2020)
This really is the limit, at 64% I call the police. Colour: straw. Nose: a little gentler, even easier I would say. Same notes of olives, which I just adore, otherwise some ink and spicy pizza sauce. Really. I do feel that this is great but I wouldn't take any further chances… With water: dough, passion fruits (yes!) and engine oil (one day I'll tell you that old joke about two Englishmen on an old Norton suddenly falling in need of Veedol oil). Mouth (neat): I think this is kind of perfect, with perfect lemons and chillies and waxes and rieslings, but it is b***y strong. Sad that as always, my lawyer's Huawei would be going straight on voicemail. With water: exactly. Pure peat and lemon, seawater, keepers and olives. Finish: pretty long and even more olive-y. Comments: would you please remind me why they stopped doing these specs?


SGP:468 - 90 points.

Let's try to find a little more Lochindaal…

Lochindaal 2009/2016 (46%, High Spirits, 115 bottles)


This one by the ever-engaging Nadi Fiori, it was about time I tried it. Colour: white wine. Nose: oh true class! Much gentler than the Dramfools, and really not that peaty, rather on grapefruits, maracuja, sour wines – Italians, naturally – and a tarry chalkiness that would kind of remind us of lighter Ardbeg, 17-year-old-style. Honestly you nose this blind, you say Ardbeg. Mouth: brilliant, a little lighter than 'beg' this time, and perhaps a little more on all things waxy and from the sea. Old fisherman's nets, cough lozenges, some earth, Brussels sprouts and Jerusalem artichokes. With Covid, it's good to travel. Finish: long, oilier. Crazily smoked salmon. Comments: wondering if they hadn't tried to benchmark Ardbeg. Do not forget that before they could buy 'Laddie, the gang had tried to buy Ardbeg – which, eventually, rather went to Glenmo. Anyway, old stories… and a formidable bottle, well done Nadi.


SGP:467 - 91 points.

Let's get back to regular Laddie, we've got plenty in the boxes…

Bruichladdich 14 yo 2006/2019 (50.5%, House of McCallum, Port cask, cask #1545, 384 bottles)


Very good house, very good people, very good distillery, but Port wood. Cross fingers and fasten your seatbelt (rather fasten your seatbelt and cross fingers). Colour: apricot/blush wine. Nose: looks like they did it gently, generating a feeling of strawberry yoghurt and fruit bread, orange sherbet, pastries, muesli, rosehip… How they managed to keep this balanced, I don't know. With water: extremely nice, we're in a pastry shop around 6am. Various doughs, pastes, candied fruits, goji berries, yeast, flour… Mouth (neat): fudge and butterscotch this time, raisin rolls, roasted peanuts… Wasn't the Port cask STRised? (101: that's Shaven-Toasted-Recharred). With water: excellent, tastes like a great sherry cask. Some peanut butter too, maple syrup, toffee… Finish: medium, modern, on latte and fudge. Comments: I don't like the idea but I rather loved the whisky. Much better than the other way 'round, I suppose. Simply very good, and wonderfully quaffable.


SGP:461 - 87 points.

Good, a last one please. I had tried and scored this baby a long time ago, but never wrote any proper tasting notes (boo!) Time to do that…

Bruichladdich 36 yo 1966/2002 'Legacy I' (40.6%, OB, 1500 bottles)


From the heydays, this was the very first 'Legacy' bottling. Let's remember that 1966, beyond the Beatles and the Stones, had been a stupendous vintage for many Scottish distilleries, for reasons I just couldn't explain. Rock and roll, perhaps? Colour: gold. Nose: right, I remember. I remember these soft nut pastes, these wonderful floral notes (patchouli, dried flowers, everlasting), this subtle marzipan, putty, old oil paint, these whiffs of 'old Jaguar' (always quoting the old Jags because they were always leaking – ha), also old books (whisky bibles?) then menthol, embrocations, camphory balms, then a little umami – apologies, osmazôme – and just myriads of tinier aromas. Absolutely thrilling, they could do a whole series on Netflix just about this one. Mouth: holy featherless prime minister! Once you get past the rather oaky tones (putties), you come across all oils of the creation, sesame, rapeseed, sunflower… also essential oils perhaps, mint and thyme… Having said that, I think it lost steam in its bottle, together with the fruitiness that was there in the first place, in 2002. In short it got drier and perhaps a little tired. Hard to be sure, I last tried this baby as it was coming out, in 2002. A little perplexed… Finish: medium, rather on all kinds of herbal teas, with something a little resinous. Comments: brilliant nose, while the palate was a little more tired and, let's say it, flatter than I remembered. But indeed, that was eighteen years ago. What should I do? What would you do? Well I used to have it at 94, but I think a rather lower mark will do… The first 1970 was in a higher league for sure – tried it again a few weeks ago.


SGP:451 - 91 points.

Many more Laddies in the weeks to come, stay tuned!