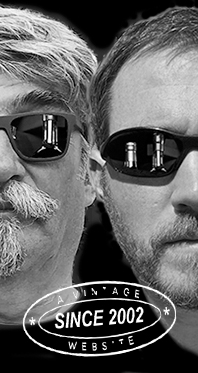 Home
Thousands of tastings,
all the music,
all the rambligs
and all the fun
(hopefully!)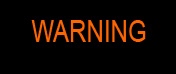 Whiskyfun.com
Guaranteed ad-free
copyright 2002-2020



Cask-driven Glendronach and a surprise

Glendronach is a bit like Kavalan (and perhaps HP now), they keep issuing vast quantities of sherry-treated single casks and it's easy to get lost in that forest, if I may use that expression. But let's take our courage in both hands and try a few, as they come to the table...

Glendronach 24 yo 1993/2017 (60.6%, OB for Abbey Whisky, sherry butt, cask #652, 544 bottles)


They didn't state 'PX' so let's hope it's oloroso… Colour: mahogany. Nose: how perfect is this! Cuban cigars, prunes, old brandy, chocolate, earth, mint, beef stock, flints… It's not often that some whisky would be this aromatic while still being at such high natural strength. Am impressed and this is only the beginning. With water: old pu-her, miso, cigars, Seville orange, drop of old Armagnac, drop of old Demerara rum, chocolate. Get the picture? Mouth: huge orange marmalade, chocolate, ginger, Assam tea… With water: more black tea, some cracked pepper from the cask, black tobacco… Finish: long, earthier again, and pretty miso-y. Always a hit at Château Whiskyfun. Comments: you cannot not think of some old-school high-strength Macallan. Fabtastic Glendronach – sadly I think we're too fast, too high… My fault.


SGP:462 - 91 points.

Glendronach 27 yo 1992/2020 (54.5%, OB for Abbey Whisky and Sean Russell/The Gas, PX puncheon, cask #5850, 625 bottles)


There, you wanted PX, S. (did I say that?) Colour: very dark amber. Nose: more fragrant, obviously, pretty floral (peonies), with more raisins, black cherry jam, notes of cured ham, rose petals, chocolate… No raisin bomb so far, so all cleared apparently. With water: ginger cookies, touches of leather, some dried figs, a pack of blond cigarettes (as far as I can remember). Mouth (neat): sweet and good. Fig jam, tamarind jam, raisins, cloves, pink pepper, chicken soup, honey sauce, apricot jam… I think balance is paramount with this style, well looks like they've achieved that. With water: could PX be oloroso-y? In truth this would rather be some very old cream-style sherry, VORS and such thick yet lovely wines. Obviously the better side of PX. Finish: long, probably just a little simpler now. Jams, sweet spices, earth, soy sauce, hoisin… Comments: anytime when Pedro is like this.


SGP:551 - 89 points.

Don't we have momentum going…

Glendronach 26 yo 1992/2018 (52%, OB for The Whisky Barrel, PX puncheon, cask #8314, 706 bottles)


Colour: amber. Nose: rather (a little) less sherried this time, more on kirsch, Cointreau, watermelon, fresh figs, praline, chestnut purée and sultanas. With water: tobacco, marrow, nutmeg, sage and chervil. Very nice soup! Mouth (neat): a little flinty and leathery at first, with a wee bitterish herbalness (or broccoli, artichoke), then cinchona and ginger. Tonic wine with raisins. With water: it's keeping this gingery, leathery side. And artichokes. Finish: long, sour-sweet, spicy. With raisins, naturally. Comments: another excellent one, just a little less, say bombastically sherried.


SGP:561 - 87 points.

Glendronach 26 yo 1992/2018 (51.8%, OB for The Whisky Barrel, PX puncheon, cask #8314, 720 bottles)


In theory, this should be very similar. Colour: dark amber. Nose: not quite, this one's rounder, more on jams and honeys, easier, better integrated, sexier, fruitier (I think we got it, S.) With water: perfect. Glazed chestnuts, Corinth currants, dried figs… Mouth (neat): it feels bigger than just 51, but it's really sweet, on many candied and dried fruits, sultanas, apricots, quinces, also heather honey, mead… With water: it's almost pure muscat wine. Check the best Lunel and maybe Frontignan. Finish: long, sweet, all on raisins but with a touch of grapefruit that keeps it bright and even refreshing. Comments: a tad easy-easy, perhaps, but so good! Perhaps not for killjoys…


SGP:651 - 89 points.

Glendronach 26 yo 1992/2018 (50.8%, OB, for The Whisky Barrel, sherry butt, cask #179, 638 bottles)
They really love their sherry monsters at The Whisky Barrel. Wondering if they shouldn't have called themselves The Whisky Butt instead ;-). Colour: deep amber. Nose: halt! Perfect. Butterscotch, fruitcake, espresso, cigars. And thousands of tiny aromas that we won't even mention. With water: love it when miso, beef stock and chicken bouillon come out. Oh and last year's walnuts. Mouth (neat): early 1970s Macallan, just a tad meatier. With these touches of fresh almonds and cracked pepper supporting the mad jammy fruitiness. With water: it's funny that, should you add a lot of water, you would come up with a quasi-amontillado. Finish: long, drier. Walnuts and tobacco. Comments: well, when Billy Walker bought and relaunched Glendronach, we immediately stated that a Macallan-killer was in the making. Hate it to say that for once, we were right.


SGP:561 - 90 points.

Glendronach 26 yo 1992/2018 (50.5%, OB, for The Whisky Barrel, sherry butt, cask #180, 539 bottles)


Colour: amber. The lightest colour so far. Nose: this is flintier, probably more complex, more 'refill', rather on walnuts, chalk, roasted chestnuts, artichoke liqueur, bitters, marrow, oyster sauce, humidor (filled with Cuban puros), pinesap, mint oil… Wow! With water: some mad bouillon with marrow quenelles, parsley and chives. Mouth (neat): love this. Chocolate liqueur with a good few drops of mezcal, Port Mourant and some kind of crazy cachaça. I'm even thinking of those mad Madeiran agricole rums. Real difference is such an asset to a dusty old category such as Scotch whisky! I wrote 'real' because our dear friends the Scots, in general and when innovating, would just all do the same at the same time. I mean they all 'innovate' with the very same innovations, which tends to make it all pretty pointless, don't you think? With water: gets a tad too grassy for me, so loses… drumroll please… one point! Finish: long, meaty. Walnut liqueur over poultry, with mushrooms. One big fat black raisin in the aftertaste. Comments: rather terrific, once again. They're really masters at this funny game.


SGP:461 - 90 points.

More 1993 while we're at it…

Glendronach 24 yo 1993/2017 (53.5%, OB for Andy's Selection, Taiwan, sherry butt, cask #407, 633 bottles)


Colour: dark amber. Nose: back on some rocks, flints, walnuts, also a curious coastal side (beach pebbles), miso, parsley, chicken soup and such delicacies. Pinewood. Like this dryness very much. With water: moss, pinecones, mushrooms, all very welcome. Mouth (neat): question: are all 1993s great? Black chocolate, pepper, walnuts, cinnamon rolls, toffee, muscovado sugar, marmalade, quinine. With water: What, some sweetness! This is a scandal! Seriously, it's excellent, just a tad sweet. No raisins in our oloroso please! Finish: long, very good, sweet and spicy. Figs and pepper. Comments: it hasn't quite got the depth and complexity of the aforementioned cask #180, but it's still excellent Glendronach. PX in disguise?


SGP:651 - 87 points.

Glendronach 24 yo 1992/2016 (57.6%, OB, for Tiger's Finest Selection Taiwan, oloroso sherry butt, cask #95, 589 bottles)
Colour: very dark amber. Nose: once again this feeling of 'old' Macallan. Who said paxarette, who? It's absolutely perfect here, with chocolate, bouillons, marmalade, coffee, regular cakes and fruitcake. Amen. With water: wonderful chocolate and even raw cocoa. Ever smelled chocolate being torrefied/roasted? Mouth (neat): extremely good. The better batches of old Mac 10 C/S. A flinty/earthy side, something raw and something rough, teas, crystallised fruits, raisins, peppers, cigars and chocolate. What more does the people want, beyond agent orange out of office? With water: funny and unusual, in the best of ways. Special honeys and herbs, perhaps thyme? Finish: long, meatier, perfect. Ham stewed in chocolate sauce. Well I'm sure nobody ever did that, but I'm sure it would be good. Coffee sauce is not unseen unless I'm wrong. Herbal touches in the aftertaste. Pine liqueur. Comments: excellent. Liquid thin mints.


SGP:561 - 90 points.

Good, that's eight already, perhaps a last one for the road? Let's try to find a naked indie… Or, no, a much older, more prestigious OB as this little session's official signature…

Glendronach 12 yo 1963 (43%, OB, Ruffino, Italy, +/-1975)


So this is still Teacher's Glendronach, with only two coal-fired stills (was expanded to four only in 1966). And greatest of news, the colour's light, which may suggest we might get Glendronach's original, un-sherry-stuffed style. What newer owners Allied called the 'Original' later on, if I remember well. Colour: gold. Nose: good, it was fatter and oilier (direct-fired stills!) and much more 'Highlands' than today. Say between Springbank and Pulteney, okay? Wonderful lemons, waxes ala Clynelish, mutton suet, fabrics, old magazines, old toolbox, copper coins, things like that. Trump's old penny book from when he was a child, with many 'vintages' missing. 1968, for example. Mouth: exceptional old malt, greasy, waxy, citrusy, tense, vertical and yet fat, with some salt, plasticine, marrow, perhaps a little peanut butter, aspirin tablets, a sooty and ashy side, a drop of brine, a tiny oyster, west-coast squat lobsters while we're at it (Scotland's west coast, naturally), a wee metallic side (sucking a coin)… Finish: Comments: I really hope some new distillers will manage to produce this style again, rather than pre-blended malts (ex-Laphroaig quarter casks anyone?) or wine-flavoured monstrosities. Perhaps the new Brora? A variant of lovely Daftmill? Others? An astounding Glendronach in any case.


SGP:462 - 94 points.

It was really cool to be able to try an old distillate-driven Glendronach, whilst all recent ones are rather totally cask-forward, as we could see - but not for the worse! So I'm afraid this session is over. Dozens of other Glendros soon on WF.