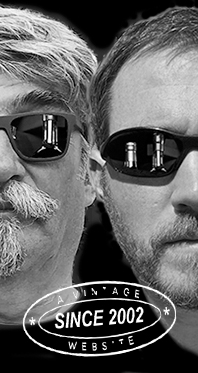 Home
Thousands of tastings,
all the music,
all the rambligs
and all the fun
(hopefully!)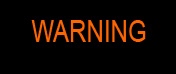 Whiskyfun.com
Guaranteed ad-free
copyright 2002-2020



---

Angus's Corner
From our Scottish correspondent
and skilled taster Angus MacRaild in Edinburgh
Closed distilleries and silent stills
It's always good to revisit these names from time to time when the sample pile allows. It's true that not all closed distilleries were great all the time, indeed, many could be pretty unlikely and often difficult. But, as so often with 'old style' whiskies, when they're on top form they can really fly high. It looks like quite the mixed bag today but it's always a pleasure - and fun - to try these makes…

Imperial 26 yo 1994/2020 (45.3%, The Whisky Exchange for 'The Whisky Show', cask #5874, barrel, 198 bottles)
It's great news that there's quite a few Imperial still coming out, worth enjoying while it lasts I would say. Colour: straw. Nose: super clean with fresh barley, cereals and chalky and waxy tones. Rather a lot of citrus peels, bergamot, clay and wee touches of honeycomb and furniture polish. Light but very expressive and undeniably quite old school and even 'Clynelish-esque'. Mouth: bitter lemon, citrus rinds again, mineral oils, chalk, limestone, hessian and waxed fabrics. These impressions of various cooking and mechanical oils with lighter cereal tones still fading in and out. On the lighter side but still very good. Finish: medium, with some green herbs, floral teas, dried mint, white pepper and more polished cereal notes. Comments: Fragile but very beautiful and elegant. These more distinctive old style waxy qualities sit very deftly alongside the lighter cereal and citrus aspects. A little more oomph would have propelled it higher I suspect.
SGP: 461 - 88 points.

Caperdonich 22 yo 1997/2020 (60.5%, Lady Of The Glen, cask #19130, bourbon barrel, 171 bottles)
Colour: pale gold. Nose: extremely punchy and chiselled, austere but not in a monolithic way. Lots of wet fabrics, linens, chalk, limestone, putty, sourdough and soda bread. Wee notes of ink, newspaper and mineral water with lemon slices. Extremely pure and with an encroaching minerality that quickly becomes quite assertive and punchy. With water: crisp cereals, fresh butter, parsley, green tea, yellow flowers - very organic, natural and a touch more elegant now. Mouth: snapped twigs, hessian, malt extract, barley water, bitter lemon, carbon paper - this is big, punchy, rather complex and very distillate driven. I'm a fan! With water: grassy with some expensive olive oil, mineral oils, sunflower seeds, hints of camphor and shoe polish. Powerful but well restrained and controlled. Getting sharply peppery now too. Finish: long, bready, rich, malty, cereal and full of taut yeasty notes and wee hints of wax, white pepper and bitter lemon again. Comments: Impressive and powerful Caperdonich that has no shortage of charisma but requires water, attention and patience.
SGP: 361 - 87 points.

Lochside 37 yo 1981/2018 (50.7%, Gene's Dram, cask #766, sherry butt, 210 bottles)
We don't get to try too many Lochsides anymore these days, sadly. Colour: light coppery amber. Nose: it's the sherry that speaks first with lots of lovely soft bready and chocolate vibes. Then those very typical Lochside fruits such as guava, pineapple and papaya. Hints of green banana and star fruit as well. This wonderful impression slightly overripe and texturally 'pulpy' fruits. A wee scatter of sultanas and raisins too. With water: mango jam, very fragrant, background waxiness, rapeseed oil, herbal and exotic fruit teas and some rosewater. Dammit! I miss Lochside! Mouth: superb arrival! Big thick oily fruitiness, with little flashes of wood spices, espresso, herbal cocktail bitters, dried mango, metal polish. Like many old Lochsides from these vintages, parts of it are reminiscent of some very old Irish pure pot whiskeys with these slightly mechanical, oily and bready complexities. Although here the fruits are riper and much more voluptuous. With water: more nervous, more spicy, more thready notes of brittle waxes, eucalyptus bark, fir wood, tea tree oils and long aged cheng pi. This impression of lightly spiced treacle and golden syrup over crystallised tropical fruits. Finish: long, perfectly bitter and herbal, getting earthier with more firm notes of dark teas, brown breads, bitter chocolate and liquorice. Comments: Superb, what I really love is that at no point do you feel the whisky is tired. Instead it just kind of keeps evolving and revealing new pockets of flavour and character, yet you never lose sight of the Lochside DNA.
SGP: 651 - 91 points.

Glenury Royal 35 yo 1984/2020 (49.1%, Gordon & MacPhail '125th Anniversary', cask #2335, sherry butt, 397 bottles)
While it is wonderful that many newer and smaller indy bottlers are able to issue casks from closed distilleries still, its unquestionably Gordon & MacPhail who remain the kings of this kind of latter day lost distillery release. This quartet of bottlings for their 125th anniversary have been causing some chatter so far this year, but let's taste rather than chat (what?!) This Glenury hails from the penultimate year of the distillery's production. Colour: amber. Nose: deep, unctuous and wonderfully earthy sherry that also expressed many dense and sticky dark fruits. Plums drizzled with old balsamic, raspberry wine, green walnut liqueur, Irish coffee and this very particular kind of leathery, almost tarry, rancio. The kind of aroma that just seems to grow in complexity and keeps evolving in simultaneous directions. Now showing gamier sides and hints of very old Burgundian pinot noir. I believe 'sumptuous' is the word. Mouth: rich and deeply earthy, bitterly herbal and peppery. More gamey and leather notes and a very assertive bitterness that could arguably be too much. Cured meats, natural tar extracts, black pepper, strong back tea and some high-cocoa content dark chocolate. The meaty and bitter herbal qualities tend to dominate here; you get the sense of the cask closing in and a whisky left raging against the dying of the light. Finish: long, bitter, rancio, herbal, punchy tobacco notes, fruity black coffee and bitter cocoa powder. More gamey and animalistic cured meat tones in the aftertaste. Comments: this kind of meatiness is a rather divisive style I find, however, personally I rather find the bitter aspects on the palate more problematic. But this really is nit-picking. Like so many older drams, the nose was a 93 point sensation, whereas the palate was slightly more disjointed by age. But fans of dark and dusky old sherry bombs will undeniably require spare trousers and an armchair…
SGP: 572 - 89 points.

Mosstowie 40 yo 1979/2020 (49.8%, Gordon & MacPhail '125th Anniversary', cask #20323, refill sherry hogshead, 164 bottles)
Mosstowie was, of course, a single malt produced on Lomond stills at Miltonduff distillery between 1964 and 1981. Colour: deep gold. Nose: shy at first with a slowly unfurling resinous quality that takes in long-brewed fruit teas, lemon infused olive oil, hessian and citronella wax. Indeed, these lemon and tea impressions continue to grow with time. I also find some matcha, pot pourri, sandalwood and very subtle notes of dried tarragon, bergamot and lapsing souchong. Fragility but also complexity - an undeniably compelling combination that forces you to pay attention. In time more obvious and classical notes of waxes, polish and honeys emerge. Mouth: it's cool how Mosstowie - always a rather funny make - remains charmingly unusual even at this kind of age. There's an initial punch of white pepper, but also pressed wildflowers, strong green tea, slightly bitter herbal notes, greengage, lamp oil and some rather umami and savoury notes like bouillon and mushroom powder. This deceptive lightness certainly harbours complexity. As on the palate it evolves more towards honeys, pollens and various fruit resins. Bitter citrus fruit piths, kumquat, grapefruit and herbal teas again. Finish: long, leafy, peppery, bitter fruits, dried tarragon, wormwood, more assorted teas and a warming, herbal and once again resinous aftertaste. Comments: The kind of whisky that you could just totally miss if you came across it mid-session with many other more obvious whiskies on the table. But there is a shyness, a sense of charm and almost an invitation about this whisky that is worth taking time over. I find this fragile complexity extremely beautiful.
SGP: 551 - 90 points.

Glencraig 44 yo 1975/2020 (54.2%, Gordon & MacPhail '125th Anniversary', cask #9868, refill hogshead, 110 bottles)
As with Mosstowie, Glencraig was a malt made on Lomond stills but this time at Glenburgie distillery and between 1958 and 1981. Colour: gold. Nose: beautiful and classical, an ode to time + refill wood. This great big knotted fusion of precious honeys, pollens, nectars, waxes and tiny notes of hibiscus, juniper, wormwood, lanolin and camphor. Deep, syrupy, texturally thick and revealing all these wonderfully concentrated notes of various green and exotic fruit syrups and cordials. With water: menthol tobacco and slightly medicinally herbal qualities such as wormwood, wintergreen and cough syrup. Fragrant, elegant but still firm and assertive. Mouth: superb arrival, all on waxes, peppery warmth, nervous fruits, even a very tiny thready note of salinity. Lemon rind, kumquat, jasmine tea, turmeric and dried flowers. Tense and rather nervous but not tired. There's wood here but it's this wonderfully clean, fragrant and elegantly spicy oak that goes with the whisky rather than against. With water: terrifically textural, waxy, full of honeycomb, olive oil, clay, mineral oils and lanolin. Finish: long, leafy, waxy, herbal, medicinal, dried out honey and these camphor and hessian qualities. Comments: there are undoubtedly aspects of this where the character has rather converged on 'generic old style, long aged malt whisky' flavour. However, given Glencraig was never exactly the 'Lagavulin of Lomond Still', this isn't really a criticism. The overriding impression is just one of exquisite elegance, poise and pure, old style class.
SGP: 652 - 91 points.

Coleburn 47 yo 1972/2020 (62.4%, Gordon & MacPhail '125th Anniversary', cask #3511, refill sherry puncheon, 363 bottles)
Needless to say, this is the bottling that has garnered the most attention. And it's not hard to see why - 47yo closed distillery single malts at over 60% aren't exactly clogging up the whiskysphere. I'm told that the reason for the rather mental ABV is that the warehouse this cask was stored in just so happens - through reasons of poor ventilation - to be very good at retaining alcohol levels. Not sure about that, but if this is really G&M's final cask of Coleburn, it's extremely cool and smart that they saved this one till last. Colour: deep gold. Nose: it's almost like two whiskies standing side by side. On one hand some high alcohol insanity - on the other: some beautifully honeyed, deftly waxy, incredibly subtle old style, long aged dram. You really have to wait for them to link up; the alcohol behaves almost as if is shedding years from the overall profile. Given blind you could say this was 15 or 25yo. It just really needs time I think. With patience there's some stunningly complex and thick herbal jellies, wood resins, precious hardwoods, exotic teas, camphor, lanolin, rosewater and long aged dry Gewürztraminer. With water: stunning! Resins, herbs, waxes, medicines, wood oils, crystallised fruits, new world hops, natural tar. Amazing development and a continually building complexity. Mouth: immense, crazy! And yet… it also rather makes sense, beautifully high end, estery, green and waxy fruits. Green banana, cider apple, mango, lime pith, pineapple tinned in its own syrups, hessian, pumpkinseed oil - the kind of whisky you could go on dissecting for literally hours. With water: totally spellbinding development, and the texture is just incredible. Like molten wax mixed with the best olive oil. Tar, herbs, umami paste, honeys, delicate medicinal tones, some kind of ancient mead. Pure, rivetingly complex, ancient highland style malt whisky. The texture is really just immense, you almost feel it dripping from your teeth! Enough of this madness, you know who to call…! Finish: wonderfully long, immensely honeyed and beautifully warming. Flashes and pops of everything that's gone before. A paean to complexity and time. Comments: Hard to know what to say about this whisky. A dram with many shades and personalities that you could spend literally hours and several stages of dilution picking apart - I suspect you could easily make an open bottle last a decade. We're really at the crossroads where intellect meets pleasure - exactly where and why I'm into whisky.
SGP: 662 - 93 points.