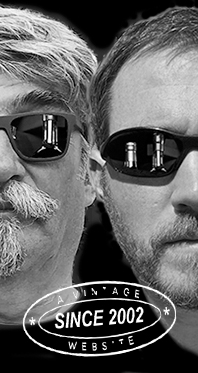 Home
Thousands of tastings,
all the music,
all the rambligs
and all the fun
(hopefully!)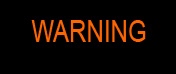 Whiskyfun.com
Guaranteed ad-free
copyright 2002-2020



Crazy Cognacs for malt maniacs

French brandies seem to catch more attention from within whisky circles these days, let's just hope that'll still be the case post-Covid, and that lousy politicians will not start to promote national brandies instead just because they're, well, 'national'. Very bad and even undrinkable, but national, believe me! Aren't we seeing that coming in too many fields? Indeed, in whisky too? Anyway, let's see what we have on the table today…

André Renard 'VSOP Fine Cognac' (40%, OB, +/-2018)
This is 'qualité rare' you understand, and yet you find this bottle both on Amazon and… Alibaba! Having said that I thought the house's XO was pretty good (WF 83). Colour: deep amber, probably high obscuration. Nose: fine, peachy and melony at first, but some caramel and molasses are taking over after a short while. Some honey and sultanas too, that's better news, and even touches of menthol and liquorice. Fine nose. Mouth: it's really okay at first, not as weak as I had thought given the low strength, but burnt sugar and molasses are showing too much. Very old-style Cognac, too tannic and caramelly for me. That's why these kinds of bottle usually die in the back of your liquor cabinet (or where the TV set used to be located). Finish: medium, with too much burnt caramel and black tea for me. Comments: some aspects were very okay, especially the first nose, but it rather lost it then.


SGP:551 - 70 points.

Henri Geffard 'Très Vieux Cognac' (40%, OB, Grande Champagne, +/-2016)


A bottle I always wanted to open; mind you, this is actually 46 years old Grande Champagne form the family's own estate in Segonzac. As almost always, it's a pity that they keep bottling such old glories at 40% vol. Colour: dep gold. Nose: very 'artisan', a tad grassy and rough at first (calvados) but some rather lovely whiffs of heather and acacia honeys as well as some expected old rancio and black raisins tend to increase this baby's elegance, while flowers are showing up too, especially gorse and dandelions. Overripe peaches too. That's all most pleasant I have to say. Mouth: same feeling of gritty grassiness at first, perhaps a few teabags as well, then a lot of prunes and raisins, rancio, old oloroso, walnuts and tobacco (cigars). Sadly, it tends to become a little too tannic and drying. It's so difficult to master these spirits over a long period of time if you haven't got thousands of casks to choose from to do proper re-racking (meaning less wood, not more wood like elsewhere, eh)! Finish: medium, with more cigars, cedarwood, burnt raisins, black tea… Comments: really good, for sure, but a tad dry and tannic. Lacks brightness, I would say. Now, 73€ a 70cl bottle, does that speak?


SGP:461 - 80 points.

Jean-Luc Pasquet 'Le Cognac de Christian L.88' (54.1%, OB, Petite Champagne, 303 bottles, 2019)


Obviously some vintage 1988 (don't quote me here) so around 30 years old. This cognac was sourced at family Meslier in Châteauneuf-sur-Charente by the charming little house J-L Pasquet. I fondly remember their 'Très Vieille Réserve' from two or three years ago (WF 91). Colour: deep gold. Nose: pretty much the opposite of the two first ones, which means that we're experiencing an avalanche of both fresh and preserved fruits, with some heather and manuka honeys to make it all a little rounder. Mirabelles, peaches, guavas, even pink bananas, apricots, touch of liquorice, drop of old Tokaji, figs, a funny feeling of botrytis (I'm sure that wouldn't go through the stills anyway), and last but not least, rose petals. With water: it's more difficult to reduce cognac than whisky, as I think I've noticed quite a few times already. So, please proceed drop by drop, until you meet stunning honeys, jams, and just all kinds of raisins there ever was. And more figs in this very case. Mouth (neat): not the first time I'm noticing that some cognac at +/-55% feels rather stronger than malt whisky at the same strength. As if the richer flavours and oils would just add up to the alcohol. Prickly pears and peaches, heavy triple-sec, mead, touches of pinewood, heavy liquorice… Well it's a fighter when neat. With water: peach peel, peach flesh, melon, honey, a little cracked pepper, more liquorice, and a little chocolate. Excellent but keep it above roughly 45%. Finish: long, spicier. Cinnamon, liquorice, pepper. Preserved peaches are back in the aftertaste, while there's still a lot of cracked pepper. Comments: clearly cognac for malt drinkers. That's us my friend.


SGP:651 - 90 points.

Jean-Luc Pasquet 'Le Cognac d'André L.73' (51.4%, OB, Petite Champagne, 525 bottles, 2019)


Forgot to say, these cognacs are part of a series called 'L'esprit de famille'. This ought to be a 1973 (remember Slade?) that could be sourced with the help of Guilhem Grosperrin, a regular on this humble little website (I mean, Whiskyfun). One of those great people who'll prevent many great casks from getting butchered in large 'commercial' batches. Yeah I know, everything's commercial. Colour: deep gold. Nose: this is pure mango jam mixed with heather honey and just a drop of latte. I find this stunning. Perhaps a dollop of camphor ointment. With water: when old books, very old calvados, hessian, fig wine, good mead and top-notch Sauternes meet. And fruit peelings plus even a touch of beeswax. Excuse me, but 'wow'. Mouth (neat): pineapple jam. That's always a killer. Touches of pepper and cloves in the back. With water: once again it's not easy to get the spirit-water combo perfect. Does 'earthy sultanas and pink pepper (Timut-style)' make any sense? Love how the pepper warms you up. Finish: long, extremely well balanced between these sultry and luxurious fruits and the more aggressive, minty and peppery spiciness. Kick, knack and oomph. Amazing tobacco and black tea in the aftertaste. Comments: the pepper keeps burning your lips for a few minutes, which makes for an unusual feeling. Love it – this is cognac that you need to earn, at a price that should make many marketeers over Hadrian's Wall or in London-on-the-Thames consider occupational retraining. There.


SGP:661 - 92 points.

I know it's gonna get difficult, but I'm sure some German friends would be ready for the challenge…

Petite Champagne 49 yo 1970/2020 (49.2%, The Whisky Agency, barrel, 234 bottles)


The Agency's Petite Champagne 1973 a.k.a. 'Johnny Depp's consolation tipple' had been stellar back in 2016. Colour: amber. Nose: it's honey, and maple syrup, and apricot jam, and Alsatian mirabelle liqueur, and a proper daiquiri, and a touch of lighter pipe tobacco, and honeysuckle, and nosing a plate of cinnamon rolls early in the morning at your favourite patisserie… (I'm speaking from personal experience here) and some peach liqueur that some absent-minded liquorist would have matured in fresh American oak, and vanilla, and raisins... Mouth: oh the power and the freshness of it! Starts punchy and peppery, not unlike Pasquet's 1973, gets then fruitier, jammier, and curiously grassy. The thing is, it all works extremely well. Peppered raisins and honey sauce with a little butterscotch and mirabelle jam. That' pretty it. Finish: very long, grassier, with notes of pine sap and the tiniest bit of Dutch salted liquorice ever. Comments: superb, just a wee tad less complex than the 1973, in my humble opinion. Oh and I think I've just got a brainwave, why not launch The Cognac Agency?


SGP:651 - 90 points.