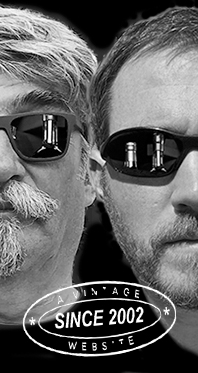 Home
Thousands of tastings,
all the music,
all the rambligs
and all the fun
(hopefully!)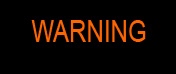 Whiskyfun.com
Guaranteed ad-free
copyright 2002-2017



I think I've said it before, we've recently become Deanstonites at WF Towers. Sure they make no little use of any possible 'wood technology', but I believe they do it very smartly. By Jove, even the most unlikely claret barrique seems to work with Deanston! What's their secret?

Deanston 11 yo 2008/2019 (58%, Cadenhead, Rum Cask, 264 bottles)


Some fairly new warm-me-up by Cadenhead. This is a one-year finishing in one of the house's regular 'Classic Rum' barrels, so no funky Jamaicanness to be expected here, I suppose. Colour: gold. Nose: rum. Banana cake, sugarcane juice, and the largest bag of marshmallows I've ever seen (seems that Boris has got one under his bed – and that it's almost empty). With water: back on malt whisky. Barley, bread, pastry, sweet beer, cakes… well, you see. Mouth (neat): crikey, this kind of worked, against all odds. Orange fizz, gin-tonic, cinchona, liquorice wood, ginger cordial (or turmeric?)… I like this, even if we're nowhere near any traditional malt whisky – or rum for that matter. Didn't they just create a new category? This, is experimentation! With water: once again, the malt has got the last word. Which, in this case, is not 'Schnapps!' (our German-speaking friends will get this). Finish: long and malty. I'm not finding any remaining rumness. Comments: fine, honest, loyal, and very funny when unreduced. I'm not sure it's a great swimmer.


SGP:451 - 83 points.

Deanston 20 yo 1999/2019 (49.2%, Jack Wiebers Whisky World, Great Ocean Liners, Whisky Fair Berlin 2019, bourbon, 120 bottles)


I agree that's a lot of data for such a small outturn. Ha. Anyway, we should get a better grasp of Deanston's 'pure' distillate this time. Colour: white wine. Nose: there, porridge, wet sawdust, rainwater, cardboard, coal, gravel, chalk… And more porridge. That's very 'old' Deanston, as far as can remember it. Mouth: very good, very singular, very idiosyncratic as they say. Bitter oranges, chalk, plastic, bitter grass, rocket salad, wakame… It is, in fact, going towards Springbank, it's just that it's a little less deep, and a little bitterer. Strange malt, perhaps for purists – or perhaps for whisky historians. Again and again, I say 'vive la difference !' (I've decided to use more French since Brexit – joking). Finish: long, bitter and a rather fatter. Fish oil? Comments: extremely hard to score – as any score would be kind of political, or at least some kind of statement since this whisky's so different from any other. Okay, here goes…


SGP:362 - 87 points.

Deanston 20 yo 1999/2019 (54.7%, Dead End Rock & Blues Bar, bourbon, 248 bottles)


Another one by Jack Wiebers, apparently, and one that's clearly lethal according to the (lovely) label. At least you're sure that no one, unless suicidal, will touch your bottle when you're not at home. Seriously, it's a brilliant label. No, seriously! Colour: straw. Nose: rounder, cleaner, less whacky, better civilised, and yet not void of any singularities and high porridge-y notes. Add weissen beer, ale, damp magazines, and there, you've nailed this one. With water: no more than a drop please! Or it would bring out massive cardboardy notes. Mouth (neat): huge. Pepper, porridge, bread, pepper, porridge, bread, pepper, porridge, bread, and a touch of molassy brown beer. With water: lovely as long as you do not drown it. Cinchona and roots, turmeric and such, then lemon marmalade and green pepper. It's fighting you. Finish: long and pretty bitter, which comes cool under these circumstances. Comments: a beast, extreme and lovable. Imagine Murnau was a distiller, he would have made this kind.


SGP:362 - 87 points.