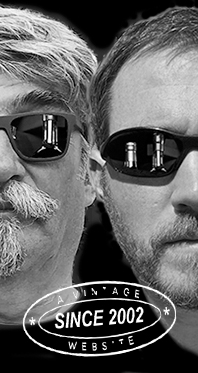 Home
Thousands of tastings,
all the music,
all the rambligs
and all the fun
(hopefully!)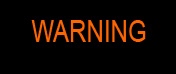 Whiskyfun.com
Guaranteed ad-free
copyright 2002-2020



---

Angus's Corner
From our Scottish correspondent
and skilled taster Angus MacRaild in Edinburgh
Dailuaine & Craigellachie
Two names that seem to get a little more attention these days and appear to inhabit this bracket of malt that could be classed as 'moderately characterful'. That is to say, both Dailuaine and Craigellachie are reasonably robust makes which often display something more than just your common 'Glen Speyside' profile. Now, I wouldn't say they are consistently luminous, but we are undeniably some distance from Strathmill or Glen Spey for example. With apologies to the Strathmill and Glen Spey societies of social media.

Dailuaine 20 yo 'Batch 4' (50.4%, That Boutique-y Whisky Company, 442 bottles)
An undeniably disturbing label, which you will need precisely 50cl of Dailuaine to recover from. No doubt it's all part of the marketing strategy… Colour: pale gold. Nose: quite full, rich and bready with nice notes of rye spice, toasted oatmeal, runny honey and pollens. There's a firmness to the malt and cereal aspects that implies texture and heft. With water: sunflower oil, hand cream, canvass, hessian, flapjack, ink, butter beans… a funny but still rather fulsome mix of organic and bready qualities. Mouth: very good, all on herbs, verbena, wormwood, green Chartreuse, olive oil and camphor. Feels quite big, fat and oily but different from say Clynelish or Ben Nevis which might sit along similar lines of weightiness. Some orange peel and chamomile tea. With water: still pretty oily, full bodied, white pepper, leathery and olive oil notes, hessian again, lamp oil and more of these green herbal and liqueurish qualities. Finish: medium and again pretty herbal, cooking oils, brown bread, sourdough, a little wax, wood resin and shoe polish. Comments: Very good I think. A tad unusual here and there, and indeed some parts are actually rather old school - this herbal quality is something that nods towards yesteryear distillate styles - but globally it's entertaining and very satisfying malt whisky that stands out from the Speyside crowd.
SGP: 662 - 87 points.

Dailuaine 27 yo 1962/1989 (50.8%, Cadenhead Dumpy)
From that brief window in 1989/1990 when they upgraded the Dumpy series from 46% to cask strength, before abruptly discontinuing it and switching to the Authentic Collection. A few gems managed to sneak out during this brief setup I believe. Colour: straw. Nose: what's cool is this herbaceous quality that feels like the most direct and obvious link between this and the Boutique-y. Only here it's more stripped back, natural and purely on distillate characteristics. There's added layers of waxes, chalk, crushed aspirin and other rather sharp medical inclusions such as bandages and hints of antiseptic. Herbal mouthwash, lemon zest, mineral oils and curious things like ironing water, carbon paper and vase water. In some ways a bit enigmatic but also very cool. With water: haha, now it really becomes a true Cadenhead Dumpy with these notes of soot, metal polish, bouillon stock, carbon paper, steel wool, waxes, anthracite and putty. Mouth: big, dry, assertive and quite powerfully medicinal. Lots of taut waxiness, sharp minerals, olive oil infused with lemon peel, cut grass and menthol cigarettes. Also a very pure, narrow and fresh, green herbal quality that you just don't get to the same degree of clarity in modern whisky. With water: sheep wool oils, mutton stock, bone marrow, a more greasy medicinal profile, herbal teas, camphor, putty, herbal toothpaste, ointments, oily toolbox rags and natural tar. Finish: good length, peppery, still powerfully herbal, medicinal, mineral oils, camphor, vapour rubs. strong olive oil and hessian. Comments: A powerful and even rather extreme style of malt whisky that just doesn't exist anywhere today. These combinations of herbs and medicines but without too much peat make for a highly idiosyncratic style. Now, I love it and I think it's also technically very good, but maybe a little too eccentric to exceed 90?
SGP: 463 - 88 points.

Craigellachie 10 yo 'Batch 3' (50.3%, That Boutique-y Whisky Company, 2987 bottles)
Colour: deep gold. Nose: it's a sherried one, and a rather modern example at that. Lots of caramel shortbread, butter biscuit, golden syrup, soft wood spices and treacle. Also some lighter and leafier notes of tobacco and milky chai tea. Has that familiar Craigellachie robustness about it. Solid! With water: quite organic now with natural rubber, damp earth, hummus, leaf mulch, engine grease and oily rags. Really a 'fatty' style of distillate, I would argue Craigellachie has even become heavier in recent years. Mouth: quite fatty and thick, lots of condensed milk, malt extract, heather ales, barley sugars, butterscotch, touches of hessian and green pepper. Dense and again rather robust. With water: golden syrup on brown bread, walnut oil, caffe latte, hessian, cod liver oil, mustard powder and venison stock. Indeed, there's an encroaching meatiness which feels quite typical of these young sherried Craigs. Finish: quite long, again this note of natural rubber, some mulchy earthiness, turmeric, canvass, meat stock, gravy, leather and tobacco. Comments: Sinewy and rather no nonsense style whisky that some will find too dense and meaty, while I'm sure others will fall in love with its boisterous and punchy charms. I think it's very good, you just have to enjoy these wee rubbery notes.
SGP: 571 - 84 points.

Craigellachie 1983/2002 (54%, Samaroli, cask #2576, 276 bottles)
'Refined in the bottle since 2002', let's not forget that Mr Samaroli was ahead of time with quite a few indy bottling practices and philosophies. Colour: straw. Nose: this is rather how I remember Craigellachie to be, a sort of halfway house between Clynelish and St Magdalene with these notes of soft, citric waxes, chalk, lemon peel, sunflower oil, cut grasses, muddled herbs and yellow and white meadow flowers. Pure, natural, aromatic and overall quite gentle but still charismatic. With water: drier and dovetailing more towards white pepper, stem ginger, scrunched newspaper, lighter fluid, ointments and pasta water. Mouth: sharper, more direct, lemon cordial, citronella waxes, white flowers, mineral oils, putty, camphor, bouillon stock and lemon travel sweets. Some bergamot and chamomile teas in the background. With water: there's a funny sweetness that runs through this one but there's also a good sense of texture and this light oiliness. Still rather peppery, mineral, gently waxy, citric and with many more assertive floral touches. Also some unusual notes of sweat and vegetable broth. Finish: medium and showing further unusual notes of air freshener, dried flowers, sandalwood and dusty pollens. A bit of plastic in the aftertaste. Comments: Undeniably charismatic and distinctive, but there's some rather unlikely aspects here that seem to become more prominent with time and verging on problematic with water. Certainly this aftertaste that brings to mind fabric softener and plastic is a little bewildering. Hard to know what to make of this one.
SGP: 641 - 76 points.