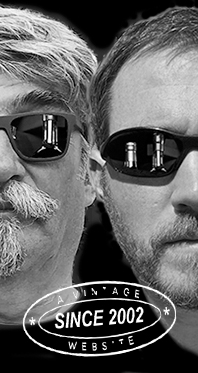 Home
Thousands of tastings,
all the music,
all the rambligs
and all the fun
(hopefully!)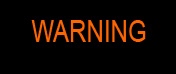 Whiskyfun.com
Guaranteed ad-free
copyright 2002-2020



---

Angus's Corner
From our Scottish correspondent
and skilled taster Angus MacRaild in Edinburgh
Death by Highland Park: Part II
I just noticed that I am recording notes for this session exactly one year and a day after I published the first of these rather ambitious tasting line-ups. I had originally assumed last year's session would be a one off, but then a certain sizeable Alsace wine grower with a taste for Highland Park furnished me with an even bigger pile of these official single casks.

| | | |
| --- | --- | --- |
| | Add to that the fact I was already accumulating a few other HPs of my own for a more modest session and there you have it: time for a sequel. These HP single casks can be pretty hard work, but let's not allow that to deter us. We'll go forwards haphazardly by vintage/age, but first: a couple of older aperitifs to acclimatise. | |

Highland Park 18 yo (43%, OB, 1990s)
From one of these rather dark vattings in the old cylindrical bottles. Colour: deep orangey gold. Nose: wonderfully old school, easy, leafy and earthy sherry. Many nuts, chocolate, praline, rancio, leather and some sea salt. Quite a while away from the current batches, and you really get the impression that they may have put some older stocks in the mix. Gentle and aromatic notes of dried herbs, medicines and hessian. All very classical and enticing. Mouth: superb richness upon arrival. Big, fatty, salty, nutty, leather, earthy and full of tobaccos, dried mushrooms, figs and this superbly mineral and nervously saline sherry. Emphatic, precise, punchy and just brilliant. Finish: Long, warming, again with all this chocolate and nuts, wee touches of lemon, more dunnage earthiness and more salty old rancio sherry. Comments: Little wonder these batches elevated HPs name during that era and won just about every award going. It just oozes class and easy, sinewy charm.
SGP: 662 - 92 points.

Highland Park 19 yo 1985/2005 (54%, Signatory Vintage 'Cask Strength Collection, cask #2911, hogshead, 296 bottles)
Always intriguing to try whiskies from 'my' vintage. Colour: straw. Nose: bone dry at first nosing, could almost be the purest, most mineral and chiselled of Loire sauvignons. Grasses, green herbs, apple peelings, mineral oil, putty, lime pith, chalk. Highly austere but extremely pure HP. In time it becomes a little more scented with beach pebbles, citronella wax and sandalwood. With water: a little leafier and more herbal. Putty, fabrics, wet cereals, hessian cloth. Mouth: big arrival, all on hot cider, grass, apple peelings, tarragon, flints, chalk, soot, lime infused cooking oils and white pepper. Punchy, similarly austere and with a pretty crisp coastal accent. Almost petrolic and saline. With water: softer, more oily, herbal, coastal, chalky and medical. Still rather pure and chiselled in style. Finish: good length, very dry, salty, flinty and with bags of taut minerals, bath salts and dried herbs. Comments: The flip side of the HP coin from the OB 18yo. This is a pretty brutal and tough example of HP but the quality is pretty high.
SGP: 363 - 87 points.

Highland Park 15 yo 2002/2017 (56.9%, OB for NOR'EASTER, cask #3249, refill sherry butt, 546 bottles)
Colour: gold. Nose: golden syrup, brown bread, wet leaves, chalky rocks, medicines, clay and limestone. Fresh, inviting and relatively easy. Also you get an immediate impression of distillery character, which I'm all for. With water: a clean and precise earthiness, nicely punchy olive oil notes, more of these wet leafy, damp forest aspects - things like moss and ferns. Then some increasingly saline qualities like crushed seashells. Mouth: herbal, wormwood, soot, some rather syrupy medicines, putty, camphor and rather a nice mix of coastal freshness and warm freshly baked breads. With water: fatter, slightly greasier and meatier but still with wonderfully medical and herbal aspects. Still rather sooty and with oily sheep wool and camphor. Cod liver oil and seawater. Finish: long, brightly herbal, some honey and mead, lemon barley water and heather ale. Comments: This one feels oddly like many of these great indy versions of HP from refill that are floating about today's market. Which is great as the distillery character remains front and centre and perfectly balanced with the sherry.
SGP: 562 - 90 points.

Highland Park 15 yo 2002/2018 (58.3%, OB for HKexcl, cask #2123, 1st fill American oak sherry butt, 523 bottles)
Colour: amber. Nose: a kind of glowing sweetness from the American oak, but it sits very well alongside darker fruits, coconut oil, golden sultanas, black Chinese tea, banana bread with chocolate, miso, camphor and a very light and fragrant heathery peat. Lots going on and quite excellent at first. With water: slightly direr and more playful with bread notes, pastries and some fruit jellies. Mouth: again the wood is assertive but just about kept in check by other forces. Lots of warm spices, cherry liqueur, strawberry jam, charcoal, black pepper and cured meats. Paprika, lime cordial and liquorice. With water: a little more natural, more leather, camphor, oily rag, dry roast peanuts and putty. Some pine resin and cloves too. Finish: long, herbal, getting rather mentholated and with a fair bit of hardwood resin, natural tar and various fruit liqueurs. Comments: You feel the wood, but it's high quality and again enough integration has happened to bring round everything out in a luxurious and cohesive fashion.
SGP: 652 - 89 points.

Highland Park 14 yo 2003/2018 (59%, OB for Sweden 'Ltd Edition 2018: 1', cask #6147, 1st fill European oak sherry butt, 575 bottles)
Colour: ruby amber. Nose: indeed, it is true what they say about European oak, this is deeper, spicier and more dominated by bitter chocolate, liquorice, wood spices, treacle, cherry jam and Turkish delight. Excellent! With water: more of these treacle notes, plum pudding, caraway, salted liquorice, strawberry liqueur and soy sauce. A tug of war between sweet and salty. Mouth: big arrival, all on winter spices, mulled wine, camphor, pine resin, natural tar, pecan pie, rosewater and verbena. Powerful, drying and pretty deeply earthy. With water: very savoury now, lots of umami seasonings, Maggi, black tea, mutton stock, camphor and roast chestnuts. Finish: long, deeply earthy, bitter herbs, black pepper, cured meats, strong tea, wormwood. Comments: It's immensely good whisky but it's a little monolithic at the same time. You can't help but feel another four years or so in the cask would have brought just the right amount of harmony. But hey, Macallan 'visitor experiences' don't pay for themselves.
SGP: 572 - 88 points.

Highland Park 15 yo 2003/2018 (59.9%, OB for Sweden 'Ltd Edition 2018: 2', cask #4462, 1st fill American oak sherry puncheon, 600 bottles)
Colour: deep gold. Nose: back to the American oak again with all this golden syrup mixed with coconut milk, vanilla sponge cake with spices, gorse flowers, heather honey and lemon infused olive oil. I have to say, I think I find these American oak HPs a little easier and more accessible, but that's probably because they hit their stride at a younger age compared to the European oak examples. With water: brighter, fruitier and rather juicy with these notes of fruit salad syrups and bubblegum. Also some cloves and brown bread. A few medical touches too. Mouth: herbal teas, lemon curd, dried thyme, limoncello in mineral water, rose syrup, hessian, mint tea and some gentle tobacco leaf notes. With water: jasmine tea, rosewater, lime syrup, herbal cocktail bitters, coal dust and hessian. Some dunnage earthiness and black pepper. Finish: long, full of brown breads, toasted seeds, peanut brittle, salty honey, heather flowers and a little vanilla cream. Comments: Someone at Edrington was choosing very good wood in the early 2000s it seems. These casks are all quite active and punchy but they are super clean and work well with the distillate. The Americans are definitely easier to get along with than the Europeans in this case, which is arguably the only situation in which you could ever write that sentence (love to my American pals ;)
SGP: 651 - 89 points.

Highland Park 12 yo 2004/2017 (65.3%, OB for BevMo!, cask #6737, 1st fill European oak sherry butt, 360 bottles)
Colour: orangey gold. Nose: wooft, quite a departure, this one really gives the impression of real bodega funk! Salty, nutty, balsamic notes with leather, bitter chocolate and not a little rancio. Pickled walnuts, olive tapenade, soot, leaf mulch, old pipe tobacco in a leather pouch and salted liquorice. Totally superb nose, love it! With water: grasses, hay, silage, a drier earthiness and some hints of treacle and pumpernickel bread. Mouth: once again, these note of pickles, leather, tobacco, a whole forest mulched and pulped, some camphor, rubber fishing wellies and mechanical grease from a bike chain. Getting very meaty and full of umami, broths, bouillon stocks and pickle juices. Hey, I forgot it was deadly rocket fuel strength! With water: hugely fat, peppery, greasy, meaty, spicy and with many dark fruit jams, rancio, salty liquorice again, dark chocolate and herbal bitters. Finish: long and probably getting a tad too rubbery / meaty now - we're approaching Mortlach territories, but with more of these pleasing pickled walnut vibes. Comments: What a monster. I really love this one, you feel immediately that it was an older style of sherry cask, or at least a cask which had contained a more curious style of sherry. Now, some of these meatier aspects will probably be rather divisive depending on where you stand on such things in sherried whiskies. Some parts are really worth 91 for me, but on a technical level it's probably a bit too extreme. But what a character nonetheless!
SGP: 572 - 87 points.

Highland Park 13 yo 2004/2018 (63.5%, OB for Glasgow Airport Duty Free, cask #6569, refill butt, 660 bottles)
Woohoo! Glasgow! Maybe not the duty free bit so much though. Colour: gold. Nose: refreshingly refreshing, as they say in Glasgow (what?), as in lots of more aromatic, coastal distillery character. Drier, leaner, more linens, wet rocks, chalk, canvass, heather ales, old shilling beers, wet pebbles and wee hints of cooked vegetables. Could be an indy bottling really. With water: really nice now, honey cake, olive oil, freshly chopped parsley and soda bread. Some salty butter to spread on it too. Mouth: nicely syrupy and fat in the mouth upon arrival. Cooking oils, pasta water, elastoplasts, clay, ointments, herbal cough medicines and salty liquorice. Nicely natural. With water: cooking oils, cereals, baking parchment, ink, dried tarragon and miso. Getting very salty and oily now. Quite a savoury and appetising style. Finish: good length, rather greasy and ever so slightly rubbery, but also still very bready, rich, oily, savoury and salty. Comments: Indeed, a refreshing change and a much more vivid take on the distillate. It's just that you are left with the feeling that this would have been so superb given another few years in cask, don't get me wrong it's already very good but I feel a cask like this could have evolved into something a lot more fascinating. That wee rubbery note in the finish lost it a point or two I think.
SGP: 472 - 87 points.

Highland Park 13 yo 2004/2018 (64.9%, OB for Duty Zero Hong Kong, cask #5424, refill butt, 644 bottles)
Colour: amber. Nose: salted caramel, butterscotch, pumpernickel bread, caramelising brown sugar, dunnage earth - different again this one. Continues with many roast nuts - macadamias, Brazil, walnuts, pecans - kirschwasser, plum wine and things like jasmine tea and five spice. With water: deeper, drier, more peppery and more profoundly earthy with many bitter herbs, tobaccos, leather and aged teas. Mouth: ouch, the heat. But also some very lovely and hyper clean sherry flavours of strawberry wine, damson jam, prunes, balsamic, treacle pudding and hessian. Lots of strong black teas with sugar as well. With water: much easier now with H2O. In fact quite beautiful, lots of chilli jam, red fruit cordials, exotic hardwood resins, natural tar, mint syrup, treacle and dark chocolate sauce with sea salt. Finish: long, resinous, earthy, saline, very warm and full of wee wood spices and dried herbs. Pot pourri, incense and some old dried out herbal medicines. Comments: Water is obligatory here, but this one is really a winner.
SGP: 562 - 90 points.

Highland Park 13 yo 2004/2018 (65.4%, OB for Vinothek Massen - Luxembourg, cask #5975, refill butt, 619 bottles)
Colour: amber. Nose: slight initial balsamic acidity, then honey cake, toasted hazelnuts and freshly baked brown bread. There's also some firm earthy notes underneath along with chopped walnuts, bouillon stock and celery salts. Dry, lean and slightly vegetal in a pretty attractive way. But you do get the impression the alcohol is masking a few things here. With water: some nicely bitter herbal extracts, black pepper, various roots and aged pu erh teas. Quite dry and leafy still. Mouth: phew! It's rocket fuel but it's tasty rocket fuel. Lots of roast nuts, candied fruits and various fruit cordials. Some blackcurrant jam, dried cranberries and fruit loaf. Crying out for water though… With water: this is still really quite powerful and hot. Chilli pepper, natural tar, black pepper, crushed aspirin, dry earth, soot, hessian. It's an out and out beast. Finish: long, very spicy, dry, earthy, herbal, sooty and with plenty of bitter herbs. Comments: The flavours are all very nice but it just feels a bit too tough I'm afraid. This one really feels like it could have done with more years in cask. The alcohol heat doesn't make room for too much pleasure I'm afraid. Now, technically it's fine…
SGP: 472 - 85 points.