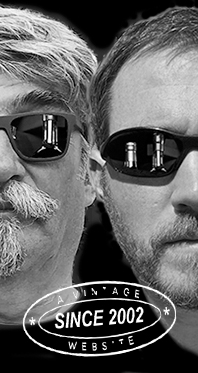 Home
Thousands of tastings,
all the music,
all the rambligs
and all the fun
(hopefully!)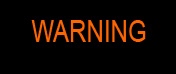 Whiskyfun.com
Guaranteed ad-free
copyright 2002-2020



A personal selection of the finest spirits that should have appeared in Paris

I have attended strictly all editions of Whisky Live Paris, including its earlier inceptions such as the first Paris Whisky Festival that had taken place in 2002 within the Distillerie Clacquesin in Malakoff, in the outskirts of Paris.

That partly explains why this festival has always been close to my heart, but it's also there that I could find new whiskies and other funny spirits right before high season, many as they hadn't even been launched on the market yet. And also meet old and new friends (including distillers mind you), chat a lot, and share drams and laughter.
So I'm sure you easily imagine how I felt when I got that call earlier in July – or was it August . "We have to cancel 2020 because of COVID!" Now a second call, a few days later, was more positive, as our friends over there had decided to do a neat wee online event instead, smartly called 'Le Festival des Nouveautés'. One thing leading to another, the idea came up that I could try some of the new spirits that were to be introduced at Whisky Live and publish my little tasting notes here on Whiskyfun, so that our friends who would have loved to attend the festival this year could at least kind of try my personal selection vicariously. I know, not the same at all and we don't obligatorily share the same tastes, but there, maybe is that a little better than nothing. So I thought it was a very cool idea indeed and agreed instantly and wholeheartedly, and here we are. I'll try to publish these notes pretty often in the week, until around the end of October. I insist, it's only a personal selection of spirits that I think are either very good or interesting, I won't screen just everything because I couldn't anyway, so I'm afraid we won't have that brand new Outer-Mongolian NAS buckwheat whisky finished in bison grass vodka and PX-seasoned mizunara… But at least we shall survive! Oh by the way, you'll easily recognise these spirits as we have a specific and very large shiny blue and tomato red logo for them, as well as an unusual blueish beige background. No, of course there is no accounting for taste.
Oh and we'll start this madness right today, with…

| | | |
| --- | --- | --- |
| | There is this new 18 that was ready to reach our shores at Whisky Live Paris, had the festival not been cancelled, and very luckily, I've got a good few cls to try. But it's a powerful dram, so we'll have to find another such heavy Aberlour as the sparring partner, probably an A'bunadh. In the meantime... | |

Aberlour 18 yo 2002/2020 (62.4%, OB, cask #2575, 263 bottles)
This new baby has got the dark brown, almost mahogany colour of the very early batches of A'bunadh. It should be a proper sherry bomb à l'ancienne. Colour: mahogany. Nose: splendid, full of Havana tobacco, soy sauce, bouillons, crude chocolate, tar and liquorice (with moderation), miso, walnut wine, espresso, perhaps a wee bit of beef jerky, or rather Grisons meat, some cherry juice, and echoes of a great old Bourgogne from the Côte de Nuits. Your choice, be my guest, there's even peonies. Ultra-classic high-sherry malt. With water: there, marrow, game, black cigars, very old Port, natural tar liqueur, coffee, crushed rocks, patchouli, earths… An amazing nose that tells you many long stories, but do not use an amplifying glass please. Mouth (neat): immediate pleasures, on liquorice, walnut liqueur, chocolate and coffee, plus a tiny mentholated touch. Superb, and I suppose meaty flavours will come out once it's been H2O-ised. Now it's not even brutal at 62% plus, or is it me? With water: no, it's doesn't actually become very meaty, it would rather gear towards more coffee and raw chocolate, which is just as great. I love it. Notes of bitter herbs, rocket salad perhaps… It's just perfectly dry. Finish: long, a tad more on soups and bouillons this time. I cannot not mention umami, and indeed use the word savoury. A feeling of burnt wood and cigar in the aftertaste. Comments: up there with the best old Glendronachs, older-era Macallans - when they were still insisting on using oaken sherry casks - and indeed Aberlours (the cubes, remember?)
SGP:462 - 92 points.

And so a proper sparring-partner as we always do, this recent A'bunad:

Aberlour 'A'bunadh batch #66' (59.2%, OB, 2020)


Tell me about an apéritif! In the old days we used to try to keep up with the various editions of A'bunadh but I've given up. What I've noticed, I think, is that they tended to become lighter in colour, but they're still 100% ex-oloroso sherry butts. Last batch I had tried was #58 in 2017, I found it excellent (WF 89). Colour: deep gold. Nose: typical mix of old walnuts, some wee metallic touches, cakes, some meaty/savoury notes, then the expected chocolate and coffee, plus pipe tobacco and marmalade, naturally. Really a classic that never disappoint. With water: I'm a very good reducer (yeah right), apparently, since it got much nicer and very chocolaty. Grated raw cocoa over miso soup and very old balsamico. Hope we'll find umami on the palate. Mouth (neat): a little hot and rough, but A'bunadh ought to be rough. I'm finding a lot of ginger and sawdust, some sour spices, pencil shavings, raw un-destemmed marc (Bourgogne)… Frankly it's rather too aggressive when neat, on the other hand that's almost part of the brief, is it not. With water: fruitier but still with quite a lot of ginger and sweet berries. Kirsch. A little dichotomous, the nose was much different, more on classic oloroso. Finish: rather long, with some leather. Bay leaves. Not always a huge fan of this kind of unfolding. Comments: what a sublime nose! I thought the palate was a little more unremarkable, a little too leafy.


SGP:461 - 87 points.