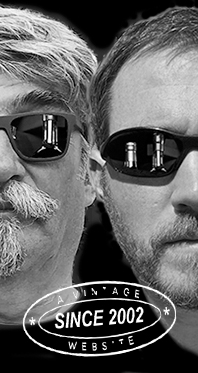 Home
Thousands of tastings,
all the music,
all the rambligs
and all the fun
(hopefully!)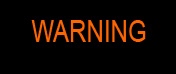 Whiskyfun.com
Guaranteed ad-free
copyright 2002-2020



Fettercairn or Old Fettercairn

It can happen that good folks ask me why I never try Fettercairn. Which is untrue, it's just that you'll find them under 'Old Fettercairn', which was the name everyone was using when this lousy old website had been built (around the year 1875, ha-ha).

Fettercairn 16 yo (46.4%, OB, 2020)


A neat brand new 16 years old from Whyte & Mackay's, 'enhanced' in sherry and Port casks. They usually do that well, we're rather far from a 'hey let's see what would happen if we dumped some of our timid malt into <insert name of any wine here> casks like our competitors do' approach. Colour: amber. Nose: totally Old Fettercairn at first, with some stone dust, first rainwater since three months, coal, pine bark and cones, really a lot of plasticine, and then indeed some bitter (ale), chocolate and walnuts, ginger, and touches of mustard. Extremely idiosyncratic, with a finishing that just wouldn't have hidden one single iota of this Fettercairnness. Mouth: sure it is unusual, very dry, peppery, almost fizzy (stout), mustardy, both stewed and burnt and with loads of marmalade, then cloves and juniper. Cedarwood and cigars. Finish: medium, dry. Cooked sherry, walnuts, marmalade, pepper. Lovely earthiness in the aftertaste, perhaps a touch of soap too, bitters, turmeric. Comments: a malt like no other, and that's what we like in Fettercairn when everything has been done with care and respect. I have to say the turmeric in the aftertaste is rather something. A cure? A crazy style that just everyone should try. Distinguished beginners, I believe this new 16 is a good opportunity.


SGP:372 - 85 points.

Fettercairn 22 yo (47%, OB, 2020)
As it appears, this one's all ex-bourbon barrel, without any finishing this time. We should be even closer to Fettercairns very eccentric profile… Colour: straw. Nose: heavens! I don't know if the palate will be in the same vein, but this is gorgeous, extraordinarily clean for Fettercairn, perfectly waxy and fermentary, with notes of lemons and oranges, custard (moderately), then soot and clay, and just a touch of leather and gravel. Parsnips and beets glazed with honey. A little buttercream and nougat. Pour me this blind and I say Ben Nevis (and add 'perhaps'). Mouth: a little more unbalanced and harsh, on the other hand it's clearly Fettercairn. Pepper, ginger and turmeric, smoothened up with honey and vanilla. And there is a little saffron! All that is connected to an obvious earthiness in the background. And to bitter oranges. Finish: long, very spicy and peppery. Citron liqueur too, but this earthy pepper is back in the aftertaste. Cocoa pods, torrefaction. Comments: I have to say we've had quite a few excellent Fettercairns within the recent months, looks like they've upped their game. As long as they're keeping the whacky personality…
SGP:562 - 89 points.

Just a wee indie to be on the safe side…

Fettercairn 2008/2017 (58.4%, L'Esprit, cask #BB4624, 237 bottles)
Colour: pale white wine. Nose: hot, on kirsch, cider apples, scoria, parsnips and beets (again), raw grass, roots, barks, soot… Well this isn't easy, but I'm sure water will pacify this Scottish brute. With water: going towards barley, fresh pears, and quite bizarrely, Glenfiddich. Some paraffin. Mouth (neat): ultra-grassy, hyper-peppery, and seemingly lethal. Extremely hot and raw – but maybe for the hipflask if you like to go fishing at 6am… With water: gets a little bitter, very sooty, with rather a lot of rubber if not soap. Having said, that, we know that's part of this distillate's inherent style, so it is not 'a flaw'. It's just a very unusual malt whisky. Finish: long, waxy and earthy. The aftertaste is a tad rubbery again. Comments: reminds me of a bulldog. They are not very pretty, but many just love them (with apologies to all bulldogs and their masters).


SGP:372 - 78 points.