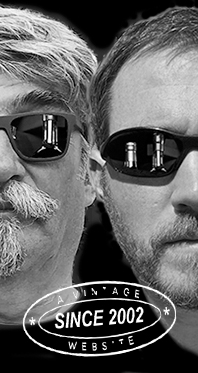 Home
Thousands of tastings,
all the music,
all the rambligs
and all the fun
(hopefully!)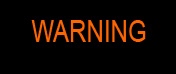 Whiskyfun.com
Guaranteed ad-free
copyright 2002-2020



---

Angus's Corner
From our Scottish correspondent
and taster Angus MacRaild in Edinburgh
Four Smögen
These notes are being written while in isolation at my parents house by Loch Fyne. We can't travel right now, so why not do a little 'glass-bound whisky tourism'. Let's head to Sweden if you don't mind, get the valinch ready please Pär.

Smögen Triple 5 yo 2011/2017 (54%, OB, cask #5-6/2011, European oak sauternes barriques, 882 bottles)
Colour: deep gold. Nose: very 'new world', as we used to say around 2010. That is to say: bags of smoked dark beers, spicy rye bread, pumpkin seed oil, ham terrine, yellow mustard and hints of plaster, putty and brine. The wood is clearly rather active but it feels nicely contained within the distillate, rather than dominant. Leaves behind a pleasing richness of spices and breads. With water: superbly clean and crisp smokiness now. Lots of bonfire embers, paprika, mineral salts, coal scuttles and suggestions of oily toolboxes and hessian rags. Some menthol tobacco notes in the background. Mouth: very sweet and smoky on arrival. Bacon jam, squid ink, natural tar, caraway distillate and wee touches of mint and pastis. The peat gets bigger on second sipping, rather more hefty, medicinal, herbal and oily. With water: again this lovely sharpness of smoke, tinged with many wee aspects like lemon juice, chalk, sourdough, hessian and herbal cough medicines. Finish: long, bready, herbal, sweetly smoky, gently peaty and with a rather nice smoked olive oil note in the aftertaste. Comments: what I love about Smögen is that it is genuine skilled whisky making in a very 'interventionist' fashion, by which I mean you can feel that every decision which has led to the character of this whisky has been deeply and deliberately considered - 'auteur' whisky if you will. The assertive wood works well with the syrupy style of peat here. I hope some of this triple distilled stuff has been left to age a little longer.
SGP: 667 - 87 points.

Smögen 7 yo 2011/2019 (62.4%, OB, cask #56/2011, 1st fill barrel + rum finish, 325 bottles)
Colour: straw. Nose: you do get the rum at first, although it manifests rather nicely as charred pineapple, fruit salad juices, olives in brine and all manner of bandages, seawater, boiler smoke and some stuff like camphor, vapour rubs and boot polish. With water: wonderful salinity, lots of anchovy paste, sardines slathered in olive oil, sheep wool, chalk, wet rocks, cider vinegar and smoked lime juice. Really superb! Mouth: extremely pure, sharp, saline and smoked in lemon juice, raw oyster water, petrol, smouldering rosemary branches, juniper, hessian and coal smoke. Extremely charismatic, and whatever the rum is doing, it's doing it with impeccable politeness. With water: gets farmier on one hand but also more elegantly coastal with all these wee notes of miso, dried seaweed, sandalwood and rock pools. Some slightly animalistic edges and a wee touch of sootiness. Finish: long, smoky, gamey, earthy, peaty and wonderfully rich. Comments: Superb and very different. The rum fades in and out in an extremely subtle and slightly playful fashion but is never dominant or unbalanced in its manifestations. It may be young and monstrously powerful, but it's also wonderfully fun and deceptively complex. This is smart use of finishing.
SGP: 567 - 89 points.

Smögen 7 yo 2011/2019 (62.2%, OB, cask #57/2011, 1st fill bourbon, 327 bottles)
Colour: straw. Nose: fascinating to try this next to the rum finish. This is just that bit cleaner, purer and more focussed. All on fabrics, wet rocks, seawater, chalk, plaster, seaweed, embrocations, lemon juice and a rather savoury, earthy peaty character. Umami, salty, lots of liquid seasonings and bath salts. With water: some kind of uber-salty pasta water cut with petrol and olive brine. Is there such a thing as a 'dirty highball'? Well, there should be! (And not just one made with Inchmoan.) Mouth: pin-sharp, salty, mineral, umami, coastal and citric. A young Caol Ila that's been slapped on the arse by an old Brora. A kind of kippery smokiness evolves along with some smoked herbs and soot. With water: more meaty now with these smoky bacon notes. Sooty, smoked fabrics, paraffin, hessian and more seawater and black olives. Finish: long, fatty, greasily peaty, resinously saline, nervous, coastal, lemony, herbal and with a rather deep and unctuous smokiness in the aftertaste. Comments: I just love the purity and power on display here. Not to mention that this is raw and naked Smögen in all its glory.
SGP: 468 - 90 points.

Smögen 8 yo 2011/2019 (57.8%, OB, casks # 4 8-10/2011, first fill Sauternes barriques, 1628 bottles)
Colour: amber. Nose: quite a departure. This is really brimming with umami broths, soy sauce, smoky kippers covered in lemon juice, smoked paprika, toasted fennel seed and freshly baked brown bread spread with Marmite (an opinion dividing yeast extract, which I adore). Keeps on evolving with these notes of flambeed banana, kiwi, lime, exotic fruit teas and pine resin - some dried fruits as well such as apricot and sultana. Very impressive. With water: tarry, gamey, meaty, salty, lots of smoked almonds, toasted pumpkin seeds and a wee hint of petrol. Mouth: lots of smoked breads, smoked dark beers, broiled ham, cooking oils, natural tar extracts, herbal cough medicines, toothpaste, mineral oil, squid ink and Maggi. There's a terrific meatiness and weight to the texture, while the balance between wood and distillate remains perfectly poised. With water: smoked olive oil, paprika, soot, peat embers and some crystallised and dark fruits mixed in amongst it all. Salty porridge with crispy bacon. Finish: long, leathery, sooty, smoky, peppery, briny and with lots of dried herbs, olive oil and bouillon stock. Comments: A great and very fascinating variation, good use of the Sauternes cask I would say. What's for sure is that these are rather demanding whiskies which could probably become tiring in session level dramming situations (unless you're Swedish, probably) but the overall impression is of their quality and sheer force of personality. In my view, Smögen is a name that makes you feel excited about the future of malt whisky.
SGP: 666 - 89 points.