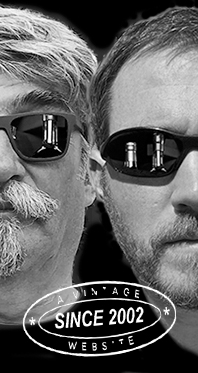 Home
Thousands of tastings,
all the music,
all the rambligs
and all the fun
(hopefully!)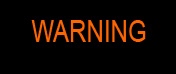 Whiskyfun.com
Guaranteed ad-free
copyright 2002-2020



The Confined Sessions
Day 49
Four Tullibardine

Cadenhead have quite some middle-aged Tullibardines (in my book that's 15 – 30 yo), which is great of course. So first a little aperitif, then a few Tullies by Cad. You may expect some sport…

Tullibardine 12 yo 2007/2019 (56.4%, Liquid Treasures, eSpirits, 10th Anniversary, bourbon barrel, 99 bottles)


More pinup girls but we haven't spotted Betty Grable within this range yet. Colour: white wine. Nose: smoky porridge, wet newspaper, soot, burnt wood, charcoal, metal polish, engine oil, pencil eraser, mashed celeriac… Do you see what I mean? With water: croissant dough, brioche dough… We're in a bakery, at 4:30am! Mouth (neat): I think the barrel did a rather good job here and managed to impart some fruitier tones (papayas, bananas) before ink, soot and bitter herbs would take control back. Together with quite a lot of pepper. With water: this is much, much, and I mean much nicer! Pink bananas, papayas, guavas, vanilla, and a drop of honey. Very nice, really, and unexpectedly civilised. Finish: medium, harsh and sooty when neat, softer and fruitier when reduced. Comments: as we often say, the best use of water. It totally needs water!


SGP:551 - 83 points.

Tullibardine 25 yo 1993/2018 (40.7%, Cadenhead, Authentic Collection, bourbon hogshead, 222 bottles)


We've already tried quite a few 1993s from Cadenhead's, with good success in general, I need to add. Colour: white wine. Nose: indeed, we're in front of a very pleasant mix that would blend crushed bananas, yoghurt, muesli, pumpernickel and other rich breads, a tiny touch of garage-y smells (tyres, spent oils and stuff), plantain, sweet potatoes and lastly, that glorious combination olive oil, orange juice, and honey. Mouth: excellent! Honeys, orange juices, breads and biscuits, a touch of smoked tea, marmalade… And almost no fermentary, almost bacterial notes this time. Are those things from the past at Tullibardine? We would not complain! No sour, yoghurty notes either. Finish: medium, can, on honey and oranges. Touch of pumpernickel again in the aftertaste, with some caraway perhaps. Comments: not quite a surprise, but… yeah well, it is a surprise. These whiskies at very low natural strength can be hit or miss; a hit this time!


SGP:551 - 88 points.

Tullibardine 25 yo 1993/2019 (43.2%, Cadenhead, Single Cask, bourbon hogshead, 228 bottles)
This one shouldn't be too different. Colour: white wine. Nose: well it is a little different, that is to say grassier, a tad more porridge-y, perhaps with higher oak impact, more mangos, more bready smells as well… And more oranges too. Mouth: I think I liked the AC a notch better, it was probably a little subtler. But this is excellent too, while it would remind me of some bread they make in the middle-east, with some orange blossom water. These breads are so good! Finish: medium, excellent, on muesli and bread spices. Comments: super good, once again. And probably quite a bargain if you can still find it.


SGP:551 - 85 points.

What's really excellent with these Cadenheads is that they are not doped-up. No wine wood and no excessively fresh oak.

Tullibardine 26 yo 1993/2019 (43.9%, Cadenhead, Small Batch, bourbon hogshead, 462 bottles)


This baby from two hoggies. It shouldn't be too different… Colour: white wine. Nose: it's closer to the first one, for sure, it's complex, with more or less the same profile except that I'm finding some additional medicinal notes. It's almost as if one of the hogsheads had contained old Laphroaig before. Lovely menthol and camphor! Mouth: very good, a tad unusual, medicinal for sure, bready and mentholy at the same time, perhaps just a wee tad drying. Apricot bread, caraway, gingerbread, some mead, fir honey, … Very good indeed. Finish: medium, still a bit medicinal. Comments: an intriguing Tullibardine that I find very good, even if fennel mint and mangos do make for a very unusual combination. Aren't Cadenhead having the best Tullibardines these days?


SGP:561 - 86 points.