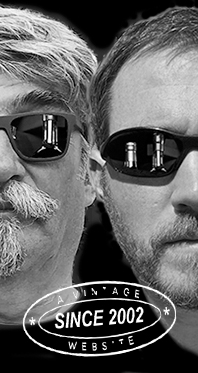 Home
Thousands of tastings,
all the music,
all the rambligs
and all the fun
(hopefully!)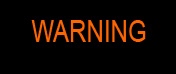 Whiskyfun.com
Guaranteed ad-free
copyright 2002-2020



---

Angus's Corner
From our Scottish correspondent
and skilled taster Angus MacRaild in Edinburgh
Further Speystuff
As threatened at the closing of proceedings last week: here's some more! Although, I have to say, I do rather enjoy quite a few of these various assorted mature Speysiders. They possess an easy fruitiness whose charms it is hard not to be taken in by. It's just all this anonymity is rather frustrating and feels almost petty - especially when a few enquiries can often unveil the identities.

| | | |
| --- | --- | --- |
| | For example, quite a few of these early 1990s 'Speyside single malts' are in fact Glenlivet (and rumours also abound about Glenfarclas). Given the rather embarrassing levels of pleasure to be had in their consumption would it not be better for the distillery name to sit on the label and hoover up the credit? And that goes for any cloaked distillery by the way. We'll kick off with a few more of those anonymous Speysiders then perhaps we'll visit some 'out and proud' examples. | |

Speyside 26 yo 1994/2020 (48.1%, WhiskyNerds, cask #30, hogshead, 324 bottles)
Colour: light gold. Nose: super easy and barley fresh! Again this wonderful combination of natural barley sweetness, light sunflower oil and rather luscious green fruits. Also wee touches of grass, gooseberry, pineapple jelly and hand cream. A light profile but extremely expressive and 'generous'. Mouth: a little more punchy on arrival with a white pepper-tinged attack, dry cereals, dusty malt, lemon barley water, iced vanilla sponge cake and a wee scatter of pollens and dried flowers. Drier than the nose suggested but no worse off for it. Finish: medium and full of crunchy breakfast cereals, runny honey, soda bread and things like lime cordial and lemon curd. Comments: Quite simply another super easy mature Speysider. Goes down with almost embarrassing ease.
SGP: 641 - 87 points.

Secret Speyside 25 yo 1994/2019 (51.9%, The Good Spirits 'Celebrating the friendship of Casky and The Good Spirits', puncheon)
Bottled by/for our friends in Hong Kong. Love and solidarity to all our friends over there in HK. Colour: deep gold. Nose: what's fun is that you do get a wee leathery touch of sherry at first which makes for a nice variation on this style. Biscuity, slightly earthy and mulchy with elegant notes of darjeeling tea, old leather, hints of miso and bouillon stock. Some dried bundles of flowers, talcum powder and pollen. Very elegant and subtle. With water: greener, leafier and with this nice petrichor forest freshness that would imply mosses and ferns. Also hints of lemon peel in green tea and sweet malt extracts. Mouth: that soft sherry side carries through nicely. Rather nutty, almondy, olive oil, dried orange peel, herbal teas, pollens, tea tree oil and matcha. Bitter lemon and some hints of caraway. With water: indeed it gets a few notches sweeter with these biscuity tones, lemon barley water, light sooty touches and hazelnut spread. Finish: good length and gently drying with rolling tobacco leaf, hops, vegetable stock, fresh barley and a light earthiness. Comments: The sherry integrated itself with tiptoes here and the result is a very enjoyable variation on a theme.
SGP: 551 - 88 points.

Speyside Region 28 yo 1992/2020 (45.6%, Lonely Mountain Studio, bourbon barrel, 278 bottles)
This from our friend and cigar chomper in chief Edward Zeng. He's put a picture of one of his dad's chairs on the label which I find quite funny. Colour: straw. Nose: the one exhibition this much more direct grassy and luscious green fruit style again. It's also got this super zingy mix of nettles, gooseberry, chalk and lime which inevitably brings to mind some crisp Loire sauvignon. Behind that you have tiny touches of pollens, lemon zest and light cereals. I just adore this profile. Mouth: wonderful tension on arrival between these sharper green fruits and acidity on one hand, and straightforward cereals, flowers, butter and grassy olive oil on the other. You even get these wee touches of hessian and peppery wax in the background too. Finish: medium and getting very peppery and punchy, full of buttery cereals, white pepper, lemon zest and a few herbal teas. Comments: I have it on high authority that this is in fact Glenlivet. I have to say, this one really shows the perfect balance of fruits, freshness, cereals and just the right amount of power to carry everything through loud and clear. Just pure pleasure.
SGP: 641 - 89 points.

| | | |
| --- | --- | --- |
| | I think we will remain with in Speyside but shift to named distilleries in pairs now.… | |

Aberlour 19 yo 1974 (46%, First Cask, cask #11024)
These First Cask bottlings for Direct Wines all came from Signatory and the series actually shelters many fine drams in my experience. Colour: bright straw. Nose: very typical 'light' Speyside, so honeys, pollens, heather flowers, bailed hay, lighter notes of hessian, lemon peel. Overall on the drier and leaner side too I'd add. Attractive but somewhat simple. Mouth: cereals, a little mead, very faint waxes, some linseed oil, some freshly laundered fabrics, perhaps some grassy rapeseed oil. It's very pleasant but it's not setting my world on fire I'm afraid. Finish: short, buttery, cereal slight sweetness of condensed milk. Comments: Ok, so this perhaps wasn't one of the best First Casks out there. There are many better Aberlours about.
SGP: 541 - 80 points.

Aberlour 25 yo 1993/2019 (54.1%, The Whisky Exchange 'Single Casks', cask #7366, 162 bottles)
Colour: pale gold. Nose: much better! Although you do spot similarities with these big bright notes of honey, natural vanilla, a very easy green fruitiness, sunflower oil, starched canvass, buttered toast and rather a lot of greenery like mosses and ferns. Very lovely natural Aberlour profile. With water: feels a little richer and more complete with some nice biscuity notes, lemon shortbread, breakfast cereals sweetened with icing sugar, honeyed porridge. All very easy and elegant. Mouth: wears its strength very lightly, this is soft and focused on sweet cereals, light honeys, some lightly hopped pale ale, lemon peel, mint tea and more soft greenery and buttery notes. Extremely easy, if not the most complex. With water: again water has really worked a treat here. It's more peppery, more waxy and a notch more dusty in a good way. Baking parchment, wool, lanolin, starch, dry cereals etc. Some yellow flowers and light honey notes persisting still. Finish: medium and with more pepper, vanilla, lemon peel, light easy fruits and various cooking oils. Comments: I suppose it's similar to the 1974 in that it's generally on the lighter side of 'Speyness' and perhaps not too complex, but only this time it's also better as well.
SGP: 651 - 86 points.

Glen Elgin 11 yo 2008/2019 (56.8%, Lady Of The Glen, cask 800180, bourbon hogshead/tawny port, 252 bottles)
This is from a local Edinburgh bottler. I have to say, the colour makes me tremble in my wee booties. Colour: neon rosé! Nose: if you could smell in colours then this one certainly smells pink. Hard not to think of things like rosewater, pomegranate syrup and cranberry jelly. It isn't particularly cloying though, just brimming with red fruits and sweet strawberry jam. With water: riddled with port now. Cloying red fruits, strawberry laces, red liquorice and, indeed, some kind of summery rosé wine. Mouth: seriously, this is some kind of mixed red fruit jam. Strawberry granita drenched in red kola and raspberry liqueur. Grenadine, peach schnapps, lime cordial, cassis mixed with crémant. Madness. With water: at first you think the Glen Elgin might be having the temerity to fight back but someone upends several punnets of pureed red berries on top of it. Blackcurrant liqueur, bramble jam, strawberry wine. Madness! Finish: medium and getting quite tart and sharp. Comments: As you might have guessed, this is entirely not my cup of tea. But, I've had worse finishes and, while this is total madness, it's also quite a bit of fun - I mean, you could literally make some kind of thermonuclear Kir Royales with this, probably a suitable Brexit cocktail. Just don't expect to taste any Glen Elgin.
SGP: 731 - 73 points. (PS: I just checked my sample bottle and it has actual port crust at the bottom - I fear this tasting glass may be facing 'early retirement'.)

Glen Elgin 23 yo 1995/2019 (50.6%, Cadenhead Small Batch, two bourbon hogsheads, 486 bottles)
Colour: bright straw. Nose: gentle honeys, apple tarts, leafy tobacco, mineral oil and a few sooty touches. I also get some rather elegant custard made with sweet wines, pears poached in calvados and things like muesli with dried apple rings. Gentle, easy, elegant and very open. With water: drier and earthier now. More pollens, oatmeal, grass and tobacco leaf in a leather pouch. Mouth: terrific richness on arrival. Thick notes of heather honey, wildflowers heavy with pollen, custard creams, soft waxes, more of these light sooty touches and things like bracken, hessian and olive oil. With water: fruity muesli, porridge sweetened with honey, lemon barley water and again these gentle, background waxy tones. Finish: long, lightly leathery, peppery, earthy and with quite a few sweet and fresh cereal notes. Comments: Straightforward and extremely good. I liked the slight wrong-footing of the nose and the subsequent surprising richness of the palate. Glen Elgin was always supposed to be a pretty full bodied malt and this one does nothing to dissuade me of that impression.
SGP: 661 - 88 points.

Glen Moray 2008/2019 (52.8%, OB for The Whisky Exchange 20th Anniversary, cask #613, 1st fill bourbon barrel, 186 bottles)
Colour: bright straw. Nose: sweet and juicy with many orchard fruits, stewed apples drizzled with custard, young sweet wines, barley sugars and wee touches of herbal jellies and ointments. Also some drier things like tobacco leaf and sunflower oil. Pitch perfect, modern Glen Moray. With water: slightly drier and more subtle, some dried sage, water crackers and oatcakes spread with butter. Also heather flowers and modern IPA. Mouth: the sweetness is pretty upfront along with all these wee spicy tones, however I wouldn't say the cask has dominated or been too brutal. It rather gives the impression of very good quality wood speaking clearly with the distillate. Some notes of banana syrup, pollen, vanilla cake and pineapple. With water: lime, putty, sweet cereals, sun cream, rapeseed oil, bitter lemon and tonic water. Finish: good length and super fresh. Lots of sweet barley, natural vanilla, cloves, malt extract and pumpkin seed oil. Comments: Excellent young Glen Moray from an active but top quality cask. Another of these modern malts that feels technically excellent even if it is perhaps lacking a little soul. But then again you also get that rather impossible to define Glen Moray charm about it too.
SGP: 641 - 87 points.

Glen Moray 22 yo 1996/2019 (52.7%, Archives 'The Fishes Of Samoa', cask #7840, bourbon barrel, 189 bottles)
Has the Samoan government actually been informed about this? Colour: gold. Nose: richly malty and well honeyed with these notes of flower honey, sweetened porridge and yellow wildflowers. Also hints of things like canvass, hessian, oatcakes and even some orange marmalade. With water: some unusual hints of white mushroom and mustard power. More tobacco leaf and soft, peppery, earthiness. Mouth: powerful arrival full of oils and light mechanical touches. Metal polish, sooty notes, old toolboxes, oily hessian cloth and rapeseed oil. At times it would almost point in the direction of older style Irish pure pot whiskeys. Evolves to become a little drier with these rich and savoury notes of rye bread and tobacco leaf. Charismatic, spicy and impressive. With water: more spices, light peppery tones, lanolin, camphor, wood resins and rice pudding with nutmeg. Finish: long, spicy, warming, leathery and even slightly medical and herbal. Comments: Really quite big, spicy and punchy for a Glen Moray I think. One to have some fun with when pouring blind for pals I would say.
SGP: 561 - 88 points.

Dailuaine 12 yo 2008/2020 (56.3%, Lady Of The Glen, cask #300741, bourbon/PX hogshead, 270 bottles)
This one was finished for at least 18 months in a PX sherry hoggie. Colour: light gold. Nose: I don't immediately detect too much in the way of PX influence, this is rather dominated by buoyant citrus, light cereal notes, buttered toast and flowers in vase water. Various pollens, cooking oils and a slightly leathery side. Pretty gentle and elegant really. With water: more orangey with orange juice, more flowers, putty, lime pith and barley sugars. Mouth: ok, here the spices of the cask chomp down on you slightly but it's not aggressive. Some blood orange, young calvados and cider apple. Then juicy malt extract, mirabelle and light treacle notes. With water: gets creamier and more fudgey. And you do start to feel the PX voice a little louder now. Some sultanas and green pepper and the tannins become grippier and tougher. Finish: long and rather peppery with ginger, green pepper, bitter lemon and some orange bitters. Comments: I remain unconvinced by all this PX use that's so ubiquitous these days, but I think this one has worked just fine by virtue of being left for a decent length of time so you get a sense of integration. A tad simple but it's very quaffable and the wood never quite dominates.
SGP: 661 - 83 points.

Dailuaine 37 yo 1980/2018 (51.4%, OB 'Casks Of Distinction', cask #9003, European Oak)
The label doesn't say what the actual cask type was, just the wood type, so a butt or a hogshead most likely. Also, I think this series is technically called 'Select Cask'; to get 'Casks Of Distinction' you need at least 10 supercars and to have access to an upper tier member of the Chinese Communist Party. Anyway… Colour: deep gold. Nose: stunningly fragrant and full of precious honeys, nectars, dried heather flowers, old school shilling ales and then these wonderful, even so slight leathery and gamey touches. Iberico ham, bouillon stock, umami and an emerging and growing waxiness. Just superb! With water: a wonderful mix of dried herbs, vegetal and game stocks, umami, mushroom powder, miso, coal scuttles, honeycomb and waxed canvass. Mouth: terrific arrival, all on long aged dessert wines, heather honey, long-aged mead, dried out waxes, hessian cloth, toasted walnuts and herbal cough medicines. This beautiful fusion of umami verging on salty, herbal, waxy and this complex floral aspect. Like a 1972 Clynelish mated with a 1974 Glen Grant. With water: gets drier, saltier, leaner and the waxiness grows but becomes more brittle. Many notes of white pepper, soy sauce, tarragon, camphor, vapour rubs, liquorice and more mead. Finish: long, beautifully drying, floral, honeyed, delicately salty, gamey, leathery and complex. Comments: It's easy to make jokes about these private bottlings, but this series shelters some incredible whiskies, and this is undeniably one of them. Terrific selection!
SGP: 562 - 92 points.