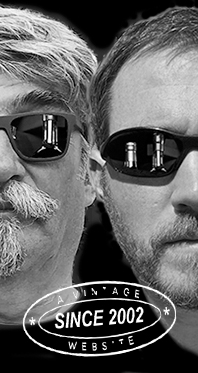 Home
Thousands of tastings,
all the music,
all the rambligs
and all the fun
(hopefully!)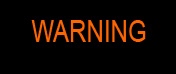 Whiskyfun.com
Guaranteed ad-free
copyright 2002-2020



A lot of water has gone under the bridge since when there was almost only that official square bottle of 10 years old around. I believe the indies have to be thanked, once again. But let's kick this off with a newish official…

Glen Keith 21 yo (43%, OB, batch #GK/001, +/-2019)


This newish one by Chivas Bros., from a blend of 1st fill ex-American oak and refill European oak casks, with a livery that reeks of good old George VI's days. No? Colour: gold. Nose: oh, praline cream, butterscotch, Demerara sugar, hazelnut filling, crème brulée (bigly – whoops, I suppose you can't say that anymore), maple butter, then apricot jam and all-flower honey. Fresh raisin rolls too. This baby's got a clear regressive side, I can't see who wouldn't enjoy this nose. Please keep away from children! Mouth: that's the thing, sometimes you have to enjoy slightly simpler, less challenging (some would say less masturbatory) malt whiskies, and this is a fine example. In a way, it's a slightly tarter and tighter Glenlivet, with more citrus. Other than that, we've got anything that you would find in a tearoom, so tea (wow, S.!), scones with clotted cream, teacakes, various buns, cookies, cucumber sandwiches (oh, not!)… and of course, malt whisky under the table. Very good, if a little old-fashioned. Finish: medium – not short – and on malted barley and cakes. Earl grey, please. Comments: delicate and indeed, a little antiquated I would say. Very charming.


SGP:551 - 87 points.

Glen Keith 27 yo 1992/2020 (48.4%, Spirits Shop Selection for LMDW, bourbon barrel, cask #120605, 161 bottles)
Colour: gold. Nose: oh very nice, very refreshing apparently, rather on fresh roots, a little mint, fresh vanilla pods (I mean fresh from a new pack), some citron, then more usual notes of nougat, brioche, white chocolate and custard. You could almost pour this over some pancakes, for breakfast. Quite. Mouth: all on vanilla and citron liqueur, before some mentholy fresh oak would then hit you (most certainly no mizunara involved, but it feels a bit like that). All that's deliciously coated with some acacia and mint honeys, a little rice pudding, and some rather strong green tea (first waters). Finish: medium, clean, not too different, just a tad breadier and chalkier. A few fruit drops in the aftertaste, perhaps even drops of cranberry juice. Comments: all natural and really super very good plus plus plus (I think you made your point, S).
SGP:561 - 88 points.

We're a little fast again, aren't we… Let's shake the boxes and see what else comes out…

Glen Keith 1995/2017 'Forest Fresh' (46%, Wemyss Malts, hogshead, 315 bottles)


Colour: white wine. Nose: it's the same whisky, minus the vanilla. Showcases the differences between a refill hogshead and a new barrel. So there's comparatively more citrus in this one, probably more herbs and grasses too, and certainly much less white chocolate. Mouth: even more refreshing, very tart, citrusy, on acid drops, kiwis, cider apples, and awesome touches of fresh herbs, chervil, parsley (pretty obvious here) and coriander. Even watercress, which I just a.d.o.r.e. Finish: rather long, very fresh tight and bright, with a chalkier signature yet again. Comments: the previous one was a notch more complex, but I'm finding this bright one excellent too.


SGP:661 - 87 points.

Glen Keith 24 yo 1993/2018 (49.3%, Gordon & MacPhail, Connoisseurs Choice, refill bourbon barrel, cask #18/078, 205 bottles)


G&M have been carrying Glen Keith's flag for decades. Colour: pale gold. Nose: could be the higher strength, but I'm finding this one a little hotter, a tad ethanoly, with a little more varnish too, but other than that, there's more citrus than at Fortnum & Mason's, rhubarb, greengages, granny smith… There's even a wee feeling of white calvados. Some vanilla coming out then… Mouth: once again, it's a little hotter, but it would burst with lemon drops, jellybeans, lemongrass, some candyfloss, more rhubarb, gooseberries, green plums… And grapefruits! Very cool and good. Finish: long, tart, with a little fresh bark and grapefruit peel. A touch of coconut and chalk in the aftertaste. Comments: another one that's very good – and very citrusy.


SGP:651 - 86 points.

Good, let's push this little session up…

Glen Keith 24 yo 1994/2019 (51%, Asta Morris, bourbon, cask #AM129, 179 bottles)


Colour: gold. Nose: much, much rougher than all the others, but that could be an asset depending on how it'll unfold. Icing sugar, lemon and lime juices, clay, lemon oil, green apples, pure grass juice… Boy is this acidic! With water: superb earthy, rooty and grassy notes, while the lemons went gentler. I love these touches of fresh mint leaves, rubbed between your fingers. Mouth (neat): very tart, lemony, acidic, concentrated… I for one am rather fond of this style but watch your teeth's enamel! With water: oh almost perfect, it would just remain rather extremely tart. Lemons going towards chillies, what's good is that you could count your vertebras while this baby goes down your digestive tract, as it would send shivers down your spine. No, really, in France this would be reimbursed by Social Security – that's why we remain almost bankrupt all the time ;-). Finish: long, a tad sweeter and even more mentholy. Comments: I believe we're now approaching perfection… (but careful!)


SGP:661 - 89 points.

Glen Keith 1993/2018 (55.8%, Or Sileis, Taiwan, Arthurian Tales, sherry hogshead, cask #998, 243 bottles)
This one's about Sir Galahad, you understand. He was the youngest amongst the knights of the Round Table, but this wee Glen Keith doesn't look too young I have to say… Colour: straw. Nose: one of the better balanced GKs today, with good cakes, nuts and vanilla on the one hand, and tart citrus on the other hand. The touches of menthol are there too, was menthol always to be found in Glen Keith? With water: grist and porridge, rather good news in my moleskin book. Mouth (neat): just very good, on perfect fresh fruits, slow-mixed with their skins. Better for the vitamins, I've heard. Seriously, this is excellent, a tad medicinal, otherwise full of citrus, with minimal vanilla invasion, after all. With water: more medicinal notes. Eucalyptus drops and even a little camphor. Finish: long, with a tad more fresh wood than in the Aston Marti… I mean Asta Morris. Comments: superb drop, King Arthur (and father Lancelot) would be proud.


SGP:561 - 89 points.

Glen Keith 27 yo 1993/2020 (58.4%, Liquid Treasures, From Miles Away, bourbon barrel, cask #8527, 146 bottles)


From their cool series that, I suppose, is paying tribute to Miles Davis ;-). Now remember, 'Miles Davis never tried to be cool, cool tried to be Miles Davis…' Of course I'm joking, Miles Davis has nothing to do with this series (? end of note to lawyers). Colour: gold. Nose: let's not deny it, all these Glen Keiths from neighbouring vintages are pretty close to each other, given that we haven't seen any real first fill sherry yet. That's good news because the drop is very lovely, but such a session may become a little 'yawn'. Great fresh fruits, perhaps a tad more tropical, with a little mango and certainly a few slices of banana. Good. With water: back to the core, with citrus, mint, gras and a little clay. A touch of metal polish too. That's good enough. Mouth (neat): a fruity explosion and quite some ethanol. Peaches and papayas stealing the show this time, but that may be the higher ABV. With water: all-vitamin fruit juice, peelings, a touch of muscovado sugar, perhaps a little fresh pineapple this time, sweet grass, clematis… Finish: rather long, very fruity. Lemon and banana. Comments: I think I may tend to like the even tighter, more citrusy ones even better, but this flies very high for sure. Miles away and miles ahead (enough with Miles, S.!)


SGP:651 - 87 points.

Glen Keith 21 yo 1996/2018 (51.5%, Douglas Laing, Old Particular, refill butt, cask #DL12575, 244 bottles)
Perhaps more sherry in this one… Colour: deep gold. Nose: I've never been this glad to welcome raisins and sweet wine to a tasting session. Don't get me wrong, this is not a sherry bomb at all, but we're really back on cakes, scones, kougelhopf, baked raisins, sweet wine (okay, PX if you like)… Actually, I'd even dare mentioning Mars bars (a Scottish trauma, I know). Nice nose. With water: Mouth (neat): very good! We're somehow within the style of the official 21, only with more power. Rum and raisins, caramel sauce, praline, butterscotch, turon, malty bread, a little chalk, caramelised pecans (pure slaughter, as we say)… I believe the tight, zesty style of this distillate combines very well with self-restrained sherry, really. This is proof, tremendously (didn't we say we'd now stop using this vocabulary, S.?) Finish: rather long, on liquid Mars bar, maple syrup, coffee extract, walnut cake, roasted nuts… It really was a good butt. Great grassiness and lime juice in the aftertaste. Comments: very happy about this one by DL, it came just at the right time. Excellent.


SGP:651 - 89 points.

There's one free slot left. Shall we try to catch a 90+? With an old one?

Glen Keith-Glenlivet 42 yo 1973/2015 (45.8%, Cadenhead, Single Cask, bourbon hogshead, 180 bottles)


It's to be said that they had bottled quite some jewels within the first years after the new lines came out. This is not Mannochmore 8 years old, naturally. Colour: straw. Nose: perhaps not utterly expressive. Waxes, old papers, resinous woods (thuja), elderflowers, old cigars, old tea boxes… There's something a little 'passé' in this one, I would say. Mouth: it's a softer, more honeyed, and waxier style, but it hasn't quite got the high-definition of the +/-25yos. Some mead, some old Rivesaltes or Vin Santo, old woods, ointments, liqueurs, old beers, cider, mead, honeydew… It's all very lovely, but you cannot not feel that it was starting to fade away… Finish: same feeling, but I have to say it strikes back in the aftertaste, with cakes and jams and spices. Comments: what I'm missing is the honeyed stuff that was to be found in some sister casks (1973/43.2%/156 bottles, excellent).


SGP:551 - 85 points.

Looks like we kind of sc***d the grand finale this time. My fault.