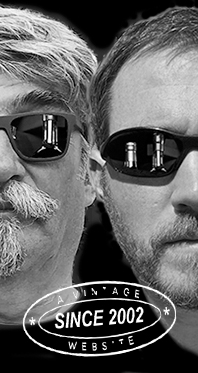 Home
Thousands of tastings,
all the music,
all the rambligs
and all the fun
(hopefully!)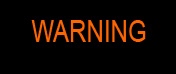 Whiskyfun.com
Guaranteed ad-free
copyright 2002-2017



Crazy Glen Scotia for a change
(fino anyone?)

That's true, why always Springbank?

Glen Scotia 45 yo 1972/2017 (40.2%, Malts of Scotland, Angel's Choice, for Aad Van Zuylen, bourbon barrel, 144 bottles)


I know, in theory and since this is the oldest Glen Scotia we'll have I shouldn't start with it, but given the very low strength, which suggests some relative fragility, I decided to stay on the safe side. Colour: gold. Nose: oh, we're wandering throughout an old dunnage warehouse full of old barrels! This is sublime, very delicate, with notes of old roses, almonds, camphor, orange cordial, ylang-ylang and jasmine, marzipan, pinesap, old linseed oil (a painter's old stock), perhaps a little teak oil, a few drops of fresh orange juice, marzipan (have I mentioned marzipan before?)… Love, love, love this, but fear, fear , fear for the palate… Mouth: no, we're fine. Some touches of varnish here and there, some white pepper for sure, some resins, pencil eraser, green tea… You do feel it is some very old whisky at (natural) low strength, but the fruits are still there, well alive, and keeping the flame alive. Especially bitter oranges Finish: medium, rather on green tannins and teas this time, which is completely normal. Touches of bitter caramel. Comments: the palate's probably a little acrobatic at times, but the nose was stellar. You could put a few drops behind your ears before going to the dance hall. Tasting this is like driving an Austin-Healey, I would say. Or a low-battery Tesla. You're not quite sure you'll make it but it is fun.


SGP:361 - 89 points.

Glen Scotia 27 yo 1992/2019 (45.9%, The Perfect Fifth, bourbon, cask #05917, 174 bottles)


Do people outside the US of A really know what a fifth is? Colour: white wine. Nose: typically Glen Scotia from those years, so extremely singular, with a lot of bread dough, leaven, proper yoghurt, sour cream, then really hectolitres of manzanilla. With this kind of nose and once again, it's make or break, even if it does tend to become a little more civilised, rounder, with a little more custard. Mouth: good, take a bottle of La Gitana or any good middle-of-range manzanilla. Throw away 1/3, replace with white mezcal, pepper liqueur, sake and a little cardboard and sawdust. Shake well, drink, sleep. Finish: long, on the same notes plus a touch of lime. Comments: very hard to score, for it's so un-consensual. And porridge-y!


SGP:361 - 85 points.

Glen Scotia 26 yo 1992/2018 (47.3%, Cadenhead, Authentic Collection, bourbon hogshead, 228 bottles)


In theory, this one should be similarly doughy – if not slightly feinty. Colour: light gold. Nose: it's not quite the same, this cask has been a little more active, while some additional metallic notes are to be found (old coins). A little smoke as well this time, rhubarb, fino, green walnuts, mustard… This could really work. Mouth: not an easy baby, for sure, but should you not be against a little bit of pepper and chalk in your whisky, you could find this very lovely, with bags of green fruits, greengages, kiwis, apples, gooseberries, and perhaps even a little wasabi while we're in green territories. And fino! Finish: long, and very fino-y indeed. Amazingly fino-y. A few thin mints in the aftertaste, some mint toffee, Ricola (Alpine sweets for grown-ups)… Comments: a wonderful drop, very singular indeed, and indeed pretty Jerezian. Or sherry without any sherry (big savings!)


SGP:462 - 87 points.

Glen Scotia 25 yo 1992/2017 (53.3%, Scotch Malt Whisky Society, 2nd fill oloroso, #93.78, Like a vintage dessert wine, 186 bottles)


A vintage dessert wine? Do they mean Yquem 1900? Colour: amber. Nose: LOL. Varnish all over the place, new cabinet, balsawood, models, glue, then indeed oloroso, walnuts, butterscotch… It's actually more amontillado or palo cortado than oloroso, because of these fino-y notes that are here as well, but I have to say I rather love this. Even more Jerezian than the others – or yeah, sherry-like. Proper sherry, not flavouring PX! With water: cool and nice, pretty coastal, dry, metallic… Coins thrown into a mix of seawater and dry sherry. Mouth (neat): great at first, extremely amontillado-y indeed (remember, amontillado is a sherry that starts its life as fino and then becomes some kind of oloroso), getting just a little pungent and acrid, tannic, very peppery… Water may help. With water: yes, that works, bringing out some oranges and some cold cuts. Ham, sausages, amontillado, sweeter mustard, walnut wine… Finish: long, dry, a tad leathery, just fine despite a cardoardy aftertaste (loses points here). Comments: but where was that Yquem 1900? If this is dessert wine, it's the driest dessert wine I've ever come across.


SGP:262 - 85 points.

It was a good session, I wasn't expecting this much.