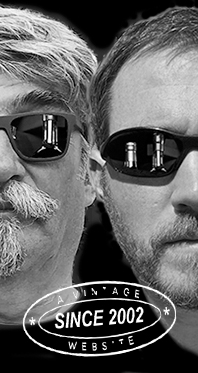 Home
Thousands of tastings,
all the music,
all the rambligs
and all the fun
(hopefully!)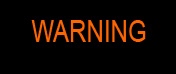 Whiskyfun.com
Guaranteed ad-free
copyright 2002-2020



Solera tasting, Glenrothes until we perish

A figure of speech! Maybe is that only an impression, but it seems that there are currently oceans of Glenrothes at the indies'. But plenty is no plague… We'll do this as a solera for once, started on May 22. Meaning we'll add new notes every once in a while and publish it when we think it's ready. What? But why not, compadre?

(May 22) Glenrothes 10 yo 2009/2019 (58%, Dram Mor, cask #5280, 348 bottles)


First time I'm trying a 'Dram Mor', but Angus did. Colour: full gold. Nose: good leafy and tobacco-y sherry, ridden with old and fresh walnuts and a clear amontillado-y character, with these wee buttery touches beyond all the walnuts. Notes of fudge and butterscotch too. With water: notes of bourbon. The casks had been well prepared (STR or such). Mouth (neat): rich and creamy, thick, syrupy, full of caramel cream, fudge indeed, Nutella (apologies) and maple syrup. No lace in this whisky (reminds me a sweet little LP by Alice Cooper) but this modern style just works. Heavy charring, I suppose. With water: some complexity this time, with herbs and small soft spices. Ginger cake, cinnamon rolls, raisin bread, marmalade, touches of oak shavings, cedar wood… Finish: rather long, rather on some spicy honey. A lot of pepper in the aftertaste, which is typically 'modern'. That is to say oak-and-caramel-driven. Comments: modern, very well constructed, sweet-oak-forward, and just very good. I wouldn't be as enthusiastic as Angus, (WF 89) but yeah, it's getting there with its bourbon-like style – a good example of what some fine people would call 'the bourbonisation of Scotch whisky'.


SGP:561 - 87 points.

(May 23) Glenrothes 1995/2018 (53.4%, Or Sileis, Taiwan, sherry hogshead, cask #78, 163 bottles)


All our friends in Taiwan keep firing on all (twelve) cylinders. Colour: straw. Nose: a tad rough, with a wee touch of rubber/soap, other than that damp magazines in the courtyard and some concrete dust and grass. I suppose this baby needs water. With water: going towards sourdough, grist and porridge. Mouth (neat): rather hot, on slivovitz, grass, potash and the farmer's own kirschwasser. With water: good fruits, greengages, touches of myrtle, juniper, a curious saltiness, capsicum… Finish: medium, grassy and barley-y, reminding me of some craft beers. Comments: maybe a little severe for Glenrothes, but the quaffability index is pretty okay here. See what I mean, I'm sure.


SGP:451 - 80 points.

(May 26) Glenrothes 30 yo 1989/2020 (48.5%, Elixir Distillers, The Single Malts of Scotland, hogshead, cask #18166, 144 bottles)


That's a proper age! Colour: straw. Nose: custard and apple pie running the show at first sniffing, then we have rather delicate whiffs of dried flowers and herbal teas. Chamomile, for example, pot-pourri, touches of orange blossom, the usual honeysuckle, perhaps very distant hints of elderflowers, dandelions, perhaps even jasmine but I may be dreaming now… Tends to become grassier and more on green tea after a few minutes, that's possibly the oak. More beer too (pot ale). Mouth: fruitier, with tangerines and apples, touches of pinesap and mint oil, then that green tea, more orange blossom water (baklawas), a little cinchona, liquorice, pepper and ginger… Once again, it tends to get grassier. Finish: pretty long, rather grassy. Some lemon and grapefruit in the aftertaste – they're welcome. Comments: these casks are very fine but perhaps a little 'in the middle of the road'. They also feel like rather 20 than 30. But yeah, still very good stuff, IMHO (as we used to say before Web acronyms went totally out of fashion, around 2005).


SGP:551 - 84 points.

(June 6) Glenrothes 13 yo 2004/2017 (50%, Gordon & MacPhail for The Whisky Mercenary, cask #4459, 245 bottles)


Colour: gold. Nose: this one's rather on autumn leaves and grass, cherry stems, then almond paste and putty. With water: even grassier, herbal, with touches of rocket salad. Something medicinal in the background. Camphor? Mouth (neat): a pretty dry arrival, grassy once again, with a drop of cough syrup, then bitter oranges and green tea. Pretty leafy. With water: oranges and grapefruits entering the competition, so to speak, but the whole remains very leafy and pretty bitter. Quite some grapefruit marmalade, which is nice. Finish: medium, very much on marmalade, also vanilla and coconut water, possibly from American oak, with a bitterer, grassier aftertaste again. Almondy plum spirit. Comments: this one had something extra. Really good.


SGP:561 - 85 points.

(June 10, 2020) Glenrothes 20 yo 1996/2016 (47.8%, Westwood Whisky, sherry cask, cask #21, 360 bottles)


This wee one was bottled for Germany. Colour: gold. Nose: nuts, grass, plum spirit, almonds, porridge, fruit peel, plasticine, more or less in that order. Pretty dry so far and much less extravagant than Westwood's wonderful other works. I mean, Vivienne Westwood's. Mouth: probably the one that's closest to the bulky OBs so far, with plenty of roasted nuts and cakes, plus a rather richer malty background. Scones, earl grey, praline, a pinhead of marmalade, perhaps a few macaroons, then perhaps a touch of sweet Japanese bean curd, a few drops of café latte (as many have said before, possibly this modest taster included, at Starbucks they make latte by adding £5 to regular coffee). Ha. Anyway, a very fine office… I mean, independent Glenrothes. Finish: medium, toasted, caky. Drops of heavily malted beer. Comments: this one too is very good, I think, in a different style. The sherry worked well.


SGP:551 - 85 points.

(June 17, 2020) Glenrothes 1996/2018 (51.9%, Or Sileis, Legends, Taiwan, cask #HL 16988)


Some nice legends on these labels, let's see if the whisky too is even remotely legendary. Colour: gold. Nose: this time we're really al on kirsch, plum spirit (young slivovitz) and fresh almond paste. Loads of cherries, with stems and leaves. With water: this works very well. It's getting more fragrant, with whiffs of orange blossom water, and breadier too. Our beloved panettones are back, it seems. Mouth: a tad brutal and very eau-de-vie-ish indeed when neat. Pretty grassy and almondy. With water: Spritz and Fanta at first, then cherry liqueur and more panettone. A big fat panettone! Finish: rather long, more citrusy as is often the case. A few peppery raisins in the aftertaste. Comments: all good, even if as always with these batches, there isn't obligatorily a huge lot to write home about.


SGP:551 - 86 points.

(June 20, 2020) Glenrothes 20 yo 1996/2017 (52.8%, The Duchess, bourbon hogshead, cask #10/1996, 355 bottles)


Colour: pale gold. Nose: a fine, rather citric and chalky natural Glenrothes, with good grasses and fruit peelings in the background. With water: very lovely, pure, on lemons, limestone, oatcakes, grist and grapefruits. Mouth (neat): a fine, rather citric and chalky natural Glenrothes, with good grasses and fruit peelings in the background. Sorry about any echoes. With water: more citrus, chalk, then oils (linseed) and a little paraffin. Finish: rather long, very zesty and chalky. Comments: excellent, refreshing, very vertical. Anything citrus is perfect anyway.


SGP:551 - 87 points.

(June 21, 2020) Glenrothes-Glenlivet 22 yo 1996/2019 (49.7%, Cadenhead, Small Batch, bourbon hogshead, 966 bottles)
Colour: pale gold. Nose: very much similar, on chalk and grapefruits, then cut grass and paraffin. Tends to get porridge-y as well after two or three minutes, before touches of mangos and cranberries start to spring out. An unusual fruit combination that works well. Mouth: pretty good again, starting on muesli and green pepper, going on with limoncello, and ending up chalky and gristy. Finish: rather long, on leaves, chalk and rather orange juice this time. Liquorice wood and bitterer leaves in the aftertaste. Comments: perhaps a little less 'clean and blade-y', but unquestionably very good once again. Finely bitter.


SGP:551 - 85 points.

(July 5, 2020) Glenrothes 13 yo 2004/2017 (59.9%, SCSM Choice, China, Hunter Laing, sherry butt, cask #HL15619)


Not much news from Hunter Laing these days, hope they're doing fine! Colour: golden amber. Nose: a pretty vinous sherry at first, bordering pinot-noirness, but it gets much rounder, more on cappuccino and butterscotch after that. STR? With water: cake, café latte, scones and butterscotch. Mouth (neat): oh pretty good, with just a few soapy touches at first, but that may come from the alcohol. Equilibrium not reached yet when this batch was distilled? Pure speculations. Otherwise, very fine Glenrothes, not even too brutal. With water: good, more on oranges, spritz, walnut cake… Finish: long, pretty fresh. Jaffa cake and ginger cookies. Comments: a very good drop that loves to play with water. Give it a little time so that the soapy touches could vanish.


SGP:551 - 86 points.

(July 7, 2020) Glenrothes 22 yo (58.8%, whic, Amazing Whiskies, refill sherry butt, cask #6371, 270 bottles, 2020)


Colour: deep gold. Nose: totally on toffee, pipe juice, chocolate sauce, half a Mars bar, and one Mon Chéri. In the background, whiffs of fumes, tarmac and old engine oil. With water: the expected tarry notes, a touch of rubber, a little dried meat (jerky), and really a lot of the blackest chocolate. Hints of new leatherette. Mouth (neat): thick and heavy sherry, with cherry jam, chocolate, toffee, Nescafé and wee bits of the blackest pipe tobacco. With water: typical over-reaction to water. Control your pipette with care and caution, and it will deliver. Chestnut purée, chocolate sauce, fruitcake, bitter oranges. Too much water would bring out… a little too much rubber. Finish: long, on marmalade and chocolate, with a touch of tonic wine. Dry aftertaste, with much more pepper. Comments: use an electronic pipette, maybe? Very good dry sherry monster nonetheless – but watch your water!


SGP:461 - 85 points.

(July 22, 2020) Glenrothes 'Whisky Maker's Cut' (48.8%, OB, Soleo Collection, +/-2019)
All first fill sherry and an appealing higher strength, but no age statement. Colour: gold (pretty pale for first fil sherry). Nose: these rather typical leafy notes plus some sour bread sheltering sultanas and cumin seeds. Cherry stems, grape pips, walnuts… It is not a creamy and rounded sherry here, it is all pretty grassy and leafy indeed. Some earthiness too, little touch of saltpetre and sulphur, baking yeast… And some welcome marzipan that make it a little gentler. Mouth: rather typical young Glenrothes, starting with quite some bitter oranges, lots of leather, a touch of Cointreau or Grand-Marnier, then a good malty cake-iness and nods to our good old Aperol Spritz. Finish: medium, bittersweet, with some orange peel and a touch of chocolate. Comments: typical modern sherry treatment, well-made but not as complex as… as… well, as Hegel's Phenomenology of the Spirit.


SGP:451 - 82 points.

(August 14, 2020) There's more but I think will stop this madness here, it's lasted too long already. I doubt we'll ever do another 'solera" session, unless...