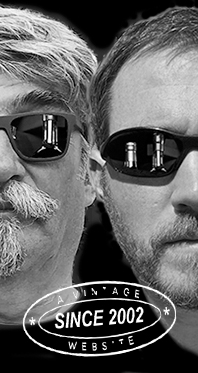 Home
Thousands of tastings,
all the music,
all the rambligs
and all the fun
(hopefully!)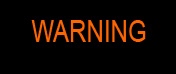 Whiskyfun.com
Guaranteed ad-free
copyright 2002-2020



High-flying Glen Grant granted

I know, but how about a few Glen Grants? The indies are ruling supreme these days as far as this famous Speyside distillery is concerned - in my humble opinion, as always. Let's see what we can find, probably some old glories… But first, two 25s as the apéritifs.

Glen Grant 25 yo 1992/2018 (50.4%, Cadenhead, Single Cask, bourbon barrel, 144 bottles)


It's cool to have an ex-bourbon for a start, as I believe all the others will be classic sherried GGs. Colour: light gold. Nose: pretty awesome, nervous, tart, acidic if not acerbic, rather all on granny smith and lemons. In the background, fern and moss, dill, fresh herbs, meadows…A very lovely freshness here, with extra-complexity from time. Remember time, just like wood, is a key component. With water: menthol, camphor and eucalyptus do come out in tiny doses. Broken branches. Mouth (neat): little jelly babies and a good amount of grass, plus some green pepper. Some sour notes here and there (cider apples). With water: it swims extremely well, as additional kinds of fruits are showing up. Not-too-ripe mangos, touch of ginger, more green apples, grapefruits… Finish: medium, rather fresh, and rather breadier. BBB, that is to say barley, baguette and brioche. Nothing to do with Brigitte Bardot (poor soul!) Comments: excellent if not wham-bam, with good maturity and yet some pretty fresh elements (garden fruits).


SGP:551 - 87 points.

Glen Grant 25 yo 1992/2018 (51%, Wilson & Morgan, oloroso finish, cask #130818/9, 405 bottles)
This could work, I'm sure. Colour: gold. Nose: smart. You do feel that the core is very similar to that of the Cadenhead, that is to say pretty much on green apples, but also that a rather complex set of nutty and (pleasantly) metallic notes have been added. That means that it feels seasoned, but totally in a good way. After all, you season lobster as well (?) Some biscuits and shortbread too. Lovely nose. With water: a rather unusual kind of leafiness. Patchouli, bay leaves, then some soot and some chalk that I would not have expected from Glen Grant. Mouth (neat): very nice, really. Not totally sure the sherry cask hadn't contained some peated whisky before, but there, the end results just works, with a funny feeling of smoky Highland Park. Leather honey, some salt, lemon… With water: even better, with more figs and more cough medicine. Feels like some excellent blended malt, and no one will complain. Finish: long, with drops of Campari (no wonder) and even a little juniper or gin. Comments: indeed an awesome variant. Like it just as much as its natural counterpart.


SGP:553 - 87 points.

Good, and now, let's go very vertical…

Glen Grant 1970/2000 (54.9%, Vintage Hallmark of St. James)


This company used to be located 36 St. James's Street, St., London, but I believe they do not exist anymore. They had released quite a few bottlings, which you can easily find at auctions. Colour: deep gold. Nose: the very early 1970s had been super vintages at Glen Grant, and this is just another proof that reminds us of those glorious 1970-1972s that Duncan Taylor used to have. Chlorophyll, camphor, mango chutney, heather honey, old Sauternes, putty and marzipan, beeswax, pinesap, pine oil, Chartreuse… They don't do these anymore, most sadly. Pretty extraordinary. With water: and it loves water! Earth, mosses, mushrooms, tobaccos, more putty, waxes… Mouth (neat): ooh what a glorious Glen Grant! Many honeys, many raisins, many dried fruits, many waxes and oils, and a wonderful spice mix that would have involved Timut pepper, lemon grass, cloves, caraway, paprika, saffron, and several others. Wow. With water: high-class marmalade with a drop of crème de menthe and one of pepper liqueur. Well, more or less that. Finish: long, really very honeyed. Raisins, pine oil and black pepper in the aftertaste. Comments: it's also true that 30 years old is the perfect age for malt whisky. Okay, maybe between 27 and 33.


SGP:651 - 91 points.

Glen Grant 50 yo 1966/2016 (54.6%, Signatory Vintage, sherry hogshead, cask #884, 108 bottles)


A very rare old Glen Grant that came out without making noise, as we say. Which did not prevent our compadre Angus from spotting – and tasting – it. Our turn. Oh and it's to be said that Signatory too have got some superb old GG, we especially remember a 1964 very fondly. Colour: amber. Nose: that's the thing with Signatory, in my little experience they tend to bottle their whiskies when they believe they're ready. I know they all pretend they do that, but we all know that's not true. Now, this is pure honey, really. A blend of honeys, with some acacia as the 'grain', and heather and manuka as the top dressers. In a way, this nose is simple, but it's just totally perfect. Unless you hate honey, but does anyone hate honey? With water: no changes whatsoever. It's true that we weren't needing any. Mouth (neat): I was ready for a little over-oakiness, but frankly, despite a few piney touches here and there and a little black tea, this is a fresh as if it had been… 40, let's not exaggerate. Honeys, mangos, pepper, banana flambéed, a drop of calvados and quite some mentholated tobacco. This one's still got the entirety of its powers. Just like Robert Plant. With water: in general, water makes very old whiskies sink because it brings out the tannicity. Which is exactly not the case here, this baby takes water like a duck's back, H2O would just slide off. Provided you don't add litres, of course. Finish: long and citrusy. Citrus will save the world. I mean, at least they do wonders in any spirit's finish. Comments: I say it could have gone up to 55. But then we wouldn't have had the opportunity to try it – yet.


SGP:561 - 92 points.

Glen Grant 1956/2015 (53.9%, Gordon & MacPhail for La Maison du Whisky 60th Anniversary, cask #4450, 218 bottles)


I always love it when G&M would let you do the math. Isn't this baby 59 years old? Or was that only 58? I remember LMDW did also celebrate their 50th with a 1956 Glen Grant, which I thought was just fabulous back in the days (WF 93). Colour: amber gold. Nose: I believe this is the richest, most powerful very old Speysider I could try so far. Imagine vast amounts of pipe smoke, cocoa powder, coal tar, gas and truffles, exhaust fumes, burnt pinewood, cigars, black currants, miso and soy sauce, new leather jacket, chestnut purée… Oh my, what a monster of an old Glen Grant! Seriously, you would have told me this was very old Laphroaig, I'd I replied 'obviously'. With water: what, bandages in Glen Grant? Cuban cigars? Germolene? This baby's really playing with you. Mouth (neat): sweet Mary and Joseph, what a monster indeed. At some point you'd almost believe this was mis-stencilled. Maybe was it Malt Mill? Indeed it starts greasy and almost smoky, gets then tarry, and then goes towards all the dried fruits you could think of. I won't list them as there's a lost episode of Inspektor Derrick about to start on TV, but there. Oh and am I allowed to mention fruitcakes now? With water: pipe tobacco! Figs! Sultanas! Dates! Hay wine! Roasted pecans! And the expected bananas flambéed, but you're right, that all depends on the kind of rum you're using to 'flamber' those bananas. Say some proper un-botoxed Jamaican. Finish: long. Wonderful leather, tobacco, raisins, Jamaican rum (with these olive-y notes), even mezcal! I am not joking. Wetted marmalade in the aftertaste (with eau-de-vie, naturally). Comments: 'something' may have happened here. Glen Grant, post-WWII distillate, okay…


SGP:562 – 93 points.

Last minute bonus, tasted on a different day…

Glen Grant 24 yo 1995/2020 (50.6%, The Whisky Fair, bourbon barrel, cask # 19461, 129 bottles)
Zero points to the Covid-19 that wouldn't let Limburg's Whisky Fair happen this year! But it's great that the whiskies are here… Colour: straw. Nose: a very fresh and grassy Glen Grant, with some oils too (hazelnut) and a combination of lemon oil and fennel. Perhaps onions and leek, but only wee touches here and there. Lovely fresh Glen Grant that rather reminds me of some of the best vintages of those old official 5s from the early to mid 1970s. With water: chalk coming out. Anything chalky reminds me of the lovely Sancerres and of some of the chenins from Loire. Mouth (neat): absolutely excellent, tense, bright, on cider apples, limes, touches of sesame, some green tea and a small glass of grass juice. Grass juice was all the rage in the 1980s, I'm sure it'll be back sooner or later. Typical post-Covid stuff methinks. With water: immaculate, blade-y, zesty, flinty. Love the grasses in the back. Finish: long and fresh. Lemons getting bigger. Perhaps a small fresh muffin in the aftertaste (some people like cupcakes better; I for one care less for them.) Comments: see you in Limburg on April 24/25, 2021!


SGP:651 - 88 points.