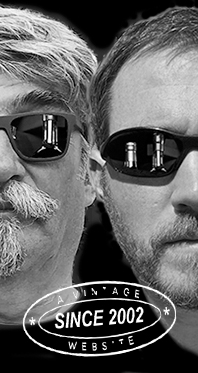 Home
Thousands of tastings,
all the music,
all the rambligs
and all the fun
(hopefully!)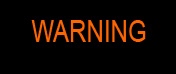 Whiskyfun.com
Guaranteed ad-free
copyright 2002-2020



Imperial measures (cream of the crop)

So to speak. So a wee bag of single malts from Imperial Distillery, more or less at random…

Imperial 26 yo 1994/2020 (45.3%, The Whisky Show, Impossibility, barrel, 198 bottles)


There seems to be some kind of M.C. Escher-style theme on the various labels for this brand new London bottling. They're doing the Whisky Show virtually this year and I have to say they're doing it very well. As long as the whiskies themselves are not virtual… Colour: white wine. Nose: a very zesty and mineral, old-chenin style nose that reminds me of an old Savennières that would have gone integrally dry. Then wet wool, a touch of paraffin, a droplet of lime juice and a few crushed mint leaves. Touch of yoghurt, a little leaven as well, I'm finding it rather fermentary. Mouth: a basket of lemons, granny smith, candle wax and baguette dough. Something slightly medicinal as well, camphor-lemon embrocation, then green peat with a touch of nutmeg. Limestone. I am reminded of 'Old' Clynelish here, even if this Imperial is rather less metallic and garage-y. Finish: long, with a rather wonderful bitterness and always this waxiness. Citrons. Comments: I have to confess Imperial is not the distillery that I knew the most about, but this one's rather perfect, well on the royal axis that runs from HP to Springbank via Clynelish and Ben Nevis.


SGP:452 – 89 points.

Imperial 30 yo (54.8%, Single Malts of Scotland, Director's Special, 2020)
Colour: white wine. Nose: very close, fermentary, chalky, flinty, with lemons and green apples, and a global style that's even more vertical. More white wine, even more vinegar, lees, lemon juice… Huge zestiness here. With water: citrons! I'm citrons' biggest fan. In early 1980s Clynelish, for example. Mouth (neat): absolutely superb, very waxy, with lemons and a plastic-like earthiness that sounds wrong but that's actually rather superb. A drop of white Port, perhaps. I know, I know… With water: lemon and wax in the power of 2. The director has it good. Finish: long, greener and a little bitterer. Artichokes, perhaps. Comments: a little more austere and demanding than the 1994, and perhaps a little more elegant as well. More intellectual, would we have said before it became touchy not to be inclusive of dumber folks. Hey, just a very silly joke! No jokes no fun, no fun no whisky.
SGP:451 - 90 points.

Imperial 24 yo 1995/2019 (53.1%, Thompson Bros., bourbon barrel, 166 bottles)


Colour: light gold. Nose: this one's really full of old copper, metal polish, old coins, graphite oil, even soot and ink. Some bone dry white wine in the background, grapefruit skin, and quite some paraffin too. Well in line with the previous ones. With water: there, melons and vine peaches, citrons… Amazing that water would make such wonderful fruitiness come out, after a much drier nose when unreduced. Mouth (neat): very dry, very grassy, a notch acetic, with more very dry white wine (some verdejos) and a lot of citrus peel. Green apples and green pears. Very tight, almost like using plyers on your tongue. Nah, I'm exaggerating yet again, but I'm finding les soft and easy than other Imperials. With water: oh! Tangerines, apples, greengages, lemon blossom honey and beeswax. Perfect. Finish: medium, with a tiny-wee salty touch. Really! Comments: another superb one, but do not forget to add a little water.


SGP:551 - 89 points.

Imperial 23 yo 1995/2018 (49.5%, The Maltman, for HNWS Taiwan, sherry finish, cask #400, 2016 bottles)
Taiwan, quite a whisky country! Most probably in the top five in my opinion. Colour: deep gold. Nose: smells sweet, almost like some proper old Pedro Ximenez, with the usual flinty/waxy spirit supporting it. Integration is pretty perfect this time, to my amazement shall I add. Touches of spicy pipe tobacco, raisins, grapefruits, paraffin, peach skins… Really, it's how the sherry and the distillate mingled together that impresses me. Mouth: rather thick, with big spices upfront, pepper, coffee beans, bitter chocolate, sucking your cigar… It's pretty drier this time, and perhaps not that PX-y after all, my bad. It's excellent too, but it may be lacking that wonderful clarity that the others had. Finish: long, with walnuts, ginger and pepper. Notes of damson spirit (slivovitz). Comments: another one that's excellent, if a little less in the best pages of my little book. A finishing very well done.


SGP:661 - 86 points.

Good, let's find an older vintage before we call this a (short) imperial session.

Imperial-Glenlivet 16 yo 1979/1996 (64.3%, Cadenhead, Authentic Collection)
Ah, the 'small cream label' series and its epic keros… I mean high-octane bottlings! Colour: pale white wine (this starts well…) Nose: hot and marginally fruity, rather more medicinal than the newer vintages, between aspirin, dough, and perhaps fresh brioche that's a little undercooked. Whiffs of liquorice and earl grey, a little vanilla and nougat too. Less 'refill' than expected. With water: huge viscimetrics! And pretty much the same waxy notes as in the others, with similar citrus peel and fermentary notes. Some ale, fruity hops, orange blossom, panettone... Mouth (neat): strong and a tad on plastics, beyond some fruity liquorice (or liquorice allsorts). I believe water would be in order… With water: all on citrus this time, including the liqueurs made thereof. Limoncello and Cointreau or Grand-Marnier, with a little chalk too. It is also a little fizzy and bitter (Aperol spritz – with official apologies). Finish: rather long, waxy and citrusy. Once again, I'm finding similarities with that famous shoebox distillery up there in Brora. Aren't we slowly starting to find those relatively pretty? Comments: a superb older drop. I've never tried Chivas' Dalmunach, the new distillery that replaces the now demolished Imperial, I sincerely hope the style will be in the same vein. We'll see… Oh yeah I know they've already issued a 4yo, but we've never seen it in the flesh. They are no fools.


SGP:551 - 88 points.