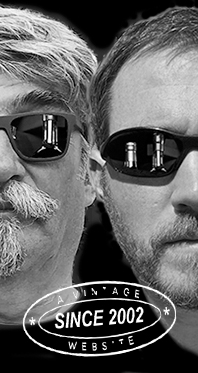 Home
Thousands of tastings,
all the music,
all the rambligs
and all the fun
(hopefully!)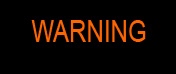 Whiskyfun.com
Guaranteed ad-free
copyright 2002-2020



The Confined Sessions
Lagavulin 10 and four times that

There's this newish 10 for Travel Retail that came out last year (good luck with travel retail these days) and that we really have to taste, and then a very interesting sparring partner that's just four times its age. We should do another, much larger Lagavulin session soon, but as the future isn't what it used to be and since words tend to blow away in the wind even more than before, well, we'll see. Today is today, and tomorrow will happen later.

Lagavulin 10 yo (43%, OB, Travel Retail, 2019)
They're using amalgamated cork here, a bit cheap if you ask me but maybe do those work better than all those stoppers that used to break all the time? What's more, looks like quite a lot of rejuvenated casks have been used here. By the way, if you ever have the opportunity to visit Diageo's Cambus Cooperage where they make those, please don't miss it, it's a fascinating place. Colour: gold. Nose: it does scream 'Lagavulin!' and I'm instantly reminded of the 16, only with more brightness, and probably more tarry herbs even if the whole's a little less complex, perhaps a tad more one-dimensional than the 16. Some burning charcoal, some toasts, and perhaps some small pancakes. What's really cool here is that I'm not finding any coconut or vanillin for that matter. Mouth: 43% always worked very well with Lagavulin, in my book at least, and that's the case again here. Some leather and tobacco at first, then burnt honey coating kippers, salted liquorice, and then a nice trio that would gather grapefruit, ashes, and a few drops of cough syrup. Good body, I don't quite get all those fine people you found it weakish. Finish: medium, salty, pretty easy, with a bittersweet side that works well. Ashy peat in the aftertaste. Comments: I find it much nicer than the rather disappointing 9 GOT, but perhaps a notch below the lovely 8. I could quaff a bottle or three while watching the new season of Casa de Papel. A Casa de Papel Lagavulin, that would have more style than those dreadful Game of Thrones bottles! No?


SGP:457 - 88 points.

Good, however good the 10 was, it was mainly a little excuse to try this one…

Lagavulin 40 yo 1979/2019 (49.1%, The Syndicate, cask #112, 188 bottles)
Isn't this the oldest Lagavulin ever? Not too sure, the owners may have issued even older ones within their private Casks of Extinction series. Kss, stupid predictive typing, that's rather Casks of distinction. Anyway, Sir John's Syndicate – and BB&R - have already had some stunning Lagavulins (and other Islays of course) but this may take the biscuit. Imagine, 40 years! Colour: gold. Nose: extremely refined, very elegant, starting with some perfect maraschino, amaretti and orgeat before it would gear towards more medicinal notes, such as camphor and bandages. It's really very elegant! Mouth: wonderful finesse, and yet some power and some oomph. Certainly not a tired old cask, oh no no no (talking like a politician now). Several old-school citrus liqueurs and cordials, a wide range of high-end Chinese green teas, then more bitter notes, grapefruit skins, bitter liqueurs, Fernet-Branca, dry white vermouths… Fantastic, complex, elegant, I'm running out of laudatory terms. Finish: long, first pretty herbaceous, then more coastal and lemony. We're talking seaweed, oysters, lemon caviar – no that's not proper caviar sprinkled with lemon juice. Unless, now that you bring it up… Comments: fantastic. We've tried to keep this note short ans sweet, but this is worth every penny they are asking for to sell you a bottle. PS: there's been a 40 1976 'Rare Malts' done with a very small outturn for some event in China, but they were not official according to my compadre Ulf, who's the real expert here. But they may have been 40 years old indeed, not too sure.


SGP:366 – 93 points.