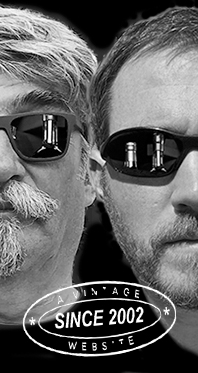 Home
Thousands of tastings,
all the music,
all the rambligs
and all the fun
(hopefully!)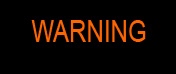 Whiskyfun.com
Guaranteed ad-free
copyright 2002-2020



A name no one was caring for in the old days, the general consensus was even that it was just a workhorse designed to produce very cheap spirit to feed the supermarket's own brands as well as a few odd proprietary bottlings, such as a very cheapo blue 'Loch Lomond', Rhosdhu, and a few other oddities. Thanks to some very modular sets of stills, they could produce just any style, each named after a Loch Lomond island. In truth there's only one guy who's always been totally in love with all of Loch Lomond's variants such as Inchfad or Inchmoan, the name is Angus MacRaild. The new owners, a few years back, seem to have re-racked a lot of casks into active wood, as has been seen elsewhere in the recent past. And some were, and are, excellent.

Loch Lomond 13 yo 2006/2019 (66.3%, OB for The Whisky Exchange, American oak)
Not too sure about the strength, TWE, don't be surprised if you hear from my lawyer… Colour: white wine. Nose: I thought the peated variants were carrying other names than Loch Lomond? Indeed this is smoky. More or less, it's fresh baguette smoked over beech fire. With water: smoke without the sea, I would say. Reminds me of Benriach's peaters, for example. Smoke, rubber (new wellies) and lemons. Mouth (neat): no no no no no. Seriously, it's liquid bubblegum when neat (so lethal). I don't even get any smoke. With water: it's good, no doubt. Peat-smoked pears, that's the main thing. I'm missing seashells, seaweed, medicine, hessian, tarry ropes… In short, Islay or Islay-type aromas and flavours. Finish: rather long, sweet ad smoky. Comments: no quibbling, this is extremely well made. But it may lack a little… romanticism, poetry, philosophy… or there, complexity! And Islayness.


SGP:647 - 80 points.

Inchfad 14 yo 2005/2019 (50%, Liquid Treasures, 10th Anniversary, hogshead, 144 bottles)


This is some heavily peated Loch Lomond. Get ready… Colour: straw. Nose: pure smoke, ink, and well, yeah, smoke. Coal smoke, wood smoke, peat smoke, soot, ashes… and a tiny slice of acidic apple. With water: bicycle inner tube, wellies, rubber bands, fumes… Mouth (neat): ah, nice! Smoked sweet curry or something? Smoked cider? Even smoked wine? Domaine ZH once made a Pinot Gris in an ex-Brora cask that I was having, and this Inchfad is a bit reminiscent of that one. Good fun. With water: like in the TWE, the coastal side is missing (even a wee whelk would have done it), but otherwise it's fine. Finish: a bit difficult at this stage, a tad too rubbery for me. Lemon and porridge too. Comments: fine, but for unapologetic peatheads only, I would say.


SGP:537 - 78 points.

Inchfad 14 yo 2005/2020 (57.2%, C. Dully Selection, Switzerland, hogshead, cask #408)


I so miss Switzerland! As soon as we're allowed to enter the country again, we rush to our favourite Gasthoff and have Montrose 1934 on Cordon Bleu mit Röstis! Hoppla… Colour: gold. Nose: this is not only peat, there's some curry sauce, pumpernickel, horseradish, wasabi… Well it does punch you in your nose a wee bit, but water should help. With water: ink, ashes, old tweed and wet dogs (we're sorry, dogs!) Mouth neat): this time it's as if something from Islay was involved, I couldn't tell you what. For example, I'm finding oysters and lime-y seaweed. Wakame? Quite some green pepper too. With water: very good now. Fresh, salty, lemony and very smoky. Finish: rather long and full of ashes. That feeling of having had the content of an ashtray. Comments: truly double-smoke whisky this time.


SGP:448 - 84 points.

Inchfad 14 yo 2005/2020 (57.1%, C. Dully Selection, Switzerland, hogshead, casks #408, 411 and 412)


A small batch, in other words. Colour: straw. Nose: ah yes this is more complex, this time we're almost on the south shore of Islay. All we'd need is a few scallops and a big fat lobster. With water: big smoke, seawater. Strange that there would be this much seawater this time. Mouth (neat): very good. So you say Inchfad? Lemons, salt, peat and oysters singing in unison. With water: seriously, what's the trick? It's just a wee tad too sweet for me, but I'm splitting hairs now. Smoked limoncello. Finish: rather long, ashy, with an acrid smoke that's not unpleasant at all. Comments: great surprise. I may be pushing it all a bit too far – for example it hasn't got Caol Ila's precision – and yet Caol Ila's another workhorse – but yeah, I'm surprised.


SGP:547 - 85 points.

Good, I think we've had enough raw peat, perhaps find an older Loch Lomond? We've got this that just came in, it's very intriguing…

Old Rhosdhu 28 yo 1990/2019 (49.1%, The Whisky Blues, hogshead, cask #402, 230 bottles)
Old Rhosdhu? Well, I remember a 1979 by Murray McDavid that had been rather brilliant quite some years ago… Right, in 2004 (I gently hate people who say 'how time flies', time doesn't fly, it flows). Old Rhosdhu was a pretty soft malt made at Loch Lomond, but it seems that they've stopped making this variant around the year 2000. I also think it used to be the cheapest miniature that tourists could buy in Scotland, as far as malts were concerned. Colour: pale gold. Nose: with such a light spirit, cask is paramount and I have to say that this one, most certainly refill, did a very good job as it did let many soft bready aromas come through, adding just a little custard and the smallest coconut ball ever. Nice whiffs of tiny aromatic herbs and flowers, perhaps woodruff, wisteria, honeysuckle… Other than that, it's all about breads. Mouth: surprise surprise, tropical fruits and Asiatic sauces! I would kill for a good satay, for example, and there is some in there. Well, probably. Other than that, maracuja and pink bananas are running the show. Water isn't needed but since we're at it… With water: more bread and vanilla, more spices too. Cumin and nutmeg. Finish: medium, more on sawdust and porridge. White pepper. The finish is a little disappointing. Comments: an intriguing malt whisky, here in one of the best versions there ever was, I'm sure. History!


SGP:551 - 86 points.

Loch Lomond 28 yo 1990/2018 (48.7%, Whisky-Doris, bourbon hogshead, cask #598, 290 bottles)
I'm missing all those small Germanic bottlers whom I used to meet in Limburg or Luzern. Great people, hope we'll meet again. And hope someone will find out that whisky cures Covid. Colour: straw. Nose: a slightly firmer version, but it could be Rhosdhu too. Bread, fresh paint, almonds, cardboard. Mouth: yeah indeed, it's extremely similar, just rougher and with more sawdust. Mangos, maracujas, nutmeg, tapioca, flour… Finish: medium, pretty nice, on some kind of mango cake into which some absent-minded chef would have added a little sawdust. A little too much of that in the aftertaste. Comments: real good, as long as you don't let the sawdust rise to the surface. All the rest is pretty perfect.


SGP:551 - 83 points.

Loch Lomond 12 yo 2007/2019 (55.8%, Cadenhead, Authentic Collection, bourbon hogshead, 324 bottles)


That's the thing, they have all these variants at Loch Lomond, all with specific names (not that they've racked their brains), and yet the majority are bottling everything as 'Loch Lomond Distillery', which would just confuse everyone. For example, this Loch Lomond seems to be pretty peaty… Colour: white wine. Nose: indeed, peaty, on suet, butter, beer and lapsang souchong. Whiffs of scotch tape too. With water: hmm… Mouth (neat): more than fine, this time we're more or less on a young Caol Ila boosted with capsicum and chilli. With water: good. Everything's happening on the palate, but there is an unlikely dirtiness. Cardboard-like. Finish: pretty long, pretty good, just a tad, say wobbly. May lack definition. Lavender and caraway in the aftertaste. Comments: not an easy baby at all. Some great sides, others not so much. There's a lot of cardboard in all these Loch Lomonds.


SGP:454 - 81 points.