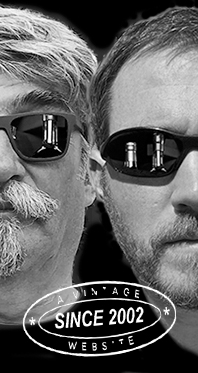 Home
Thousands of tastings,
all the music,
all the rambligs
and all the fun
(hopefully!)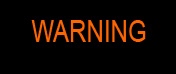 Whiskyfun.com
Guaranteed ad-free
copyright 2002-2017



Little duos, today Longrow
OB vs. quasi-OB

These will make for our monthly Springbanks, if you don't mind. I suppose I don't need to tell you that Longrow is, since 1973, some peated Springbank that's twice instead of two and a half times distilled as is Springbank in itself. Longrow was also the name of an earlier distillery in Campbeltown, of which we've seen two or three lovely bottles… which were all fakes, naturally. I believe Springbank's Longrow, just like Tobermory's Ledaig or Clynelish's Brora, have first been made because Islay whisky was in short supply after some severe drought in the late 1960s and because of the temporary closure of Caol Ila. So, we said an OB and half an OB…

Longrow 21 yo 1994/2016 (46%, OB, refill bourbon hogshead, 230 bottles)


Colour: white wine. Nose: extreme plaster, bandages, crushed aspirin tablets, and almond oil at first nosing. Then a little more fish oil, engine oil, and a little saltpetre as well, but it remains extremely medicinal. They should pour this at hospitals whenever you break an arm or a leg. I agree, in that case more fine people would break legs and arms, so bad idea, please cancel. Mouth: it is extremely paraffiny, austere, with again a lot of aspirin and plaster, some kind of sour cream, some fish oil, green lemons rather than lime, sucking paper, also pencil lead while we are at it… You really need at least two minutes before you start to find gentler flavours such as grapefruits, tangerines, white pepper and ashes, but aspirin and paraffin keep running the show. Finish: long, a little rounder, with maybe a little vanilla, unsweetened apple compote, cod oil, and really a lot of paraffin again in the aftertaste. Plasticine as well as sour/sharp riesling. Mosel? Comments: hate to say this, but this is certainly not whisky for beginners. Not a style that one would find anywhere else, really, and it is a little 'love or hate it' at times. Naturally, I rather loved it.


SGP:373 - 90 points.

Longrow 11 yo 2007/2019 (57.8%, Cadenhead, Port Cask, refill Port pipe, 708 bottles)


They seem to like red wine at Cadenhead's. We do too, but not always in our whiskies. But let's not rant on. Colour: best of news, this isn't pink, it's not even apricotty, it's just gold with the faintest hue of orange. Nose: phew, no blackcurrants and no black cherries in sight, rather the trademark sooty ashiness, engine oil, limestone and plaster, bandages, putty, carbolineum, creosote, all that. H.u.r.r.a.y. With water: huge viscimetry! Other than that, chalk, aspirin, lemons, bread dough, pinewood smoke, and perhaps two cherry stems. Make that one. Mouth (neat): with this kind of amount of wine influence, they could as well do a triple-merlot one-day finishing, I wouldn't care. Perfect medicinal and chalky arrival, getting dry and waxy, then lemony, with some green pepper and there, perhaps, a tiny-wee touch of cabernet-sauvignon. No touriga nacional, mind you, and I may even be dreaming. With water: excellent, more on bitter oranges this time, and blood oranges, spritz, Schweppes… (do you know Philip Morrice's old Schweppes Guide to Scotch? It's excellent, you'll easily find it for cheap at evilbay or dramazon.) Finish: bitter oranges and smoked salmon, chalk, white wine… Could be some Portuguese wine indeed, but rather alvarinho than Port. Quite some pepper in the aftertaste. Comments: if only all red-wined whiskies would be like this…


SGP:564 - 88 points.