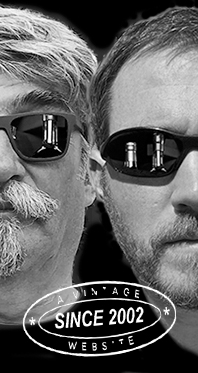 Home
Thousands of tastings,
all the music,
all the rambligs
and all the fun
(hopefully!)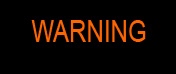 Whiskyfun.com
Guaranteed ad-free
copyright 2002-2020



---

Angus's Corner
From our Scottish correspondent
and skilled taster Angus MacRaild in Edinburgh
Make mine a triple!
Seems about right for lockdown. We'll have a few trios of new and newish whiskies today - which I'm always happy about - including one or several from The Whisky Agency's latest outturn of bottlings, so let's try to include some of those as we go along.

| | | |
| --- | --- | --- |
| | I had planned to open the session with Macduff but, after Serge's uphill battle through a veritable Mirkwood of Macduff this past week, I think these pages have had enough Macduff! ('Macduff, never enough!' Serge, isn't it about time you offered me a job in marketing?) Anyway, onwards: to Ireland! | |

Irish Single Malt 16 yo 2003/2019 (51.9%, The Whisky Agency, barrel)
Colour: pale straw. Nose: pure grass! Very much one of these light and gently austere profiles which is all about cut grass, chopped herbs, lemon peel, wet plaster, fabrics, sunflower seeds and the faintest wee buttery note. Super-fresh and very pleasantly summery - if a tad simplistic. With water: even leaner, drier and more austere now. Notes of fur, cream crackers, chalk, white flowers and talcum powder. Mouth: there's a surprising richness on arrival that wasn't at all betrayed by the nose. There's a more assertive texture of cooking oils, some buttery flavours, cookie dough, vanilla cream, cactus flesh and white chocolate. Very appealing. With water: again it becomes drier and leaner with water. More cereal driven, buttered toast, more sunflower seeds, cooking oils and lemon rind. Finish: a tad short but clean, crisp and dry with notes of sunflower oil and oatcakes. Comments: It's funny how these youngsters are ridden with this very specific grassiness, while the older ones reek of exotic fruits. I wonder at what point and by what alchemy the former evolves into the latter?
SGP: 441 - 82 points.

Irish Single Malt 21 yo 1998/2019 (51.3%, The Whisky Agency, barrel)
Colour: gold. Nose: a fascinating kind of halfway house between those two styles. All on runny honeys, glazed pastries, heather flowers, gentle notes of hessian, duster cloth and canvass. There's also these quite rich characters of putty, rapeseed oil and pollen. A style unto its own and quite distinct from many of these other Irish doing the rounds these days. I find it impressively complex and compelling - almost old highlands style in some ways. With water: a tad more whacky, gloopy and oily. Some hints of cheese curd, farmyard, oily sheep wool, mineral oils and shoe polish. Really quite an industrial / mechanical style. Mouth: Here the Irish accent really sings! Much more towards light sootiness, old metal polish, oily rags, old toolboxes, copper coins, steel wood, sunflower oil, pot pourri and lighter notes of waxed canvass. You can really spot some shared DNA with these very old pure pot still bottlings of things like Redbreast and Green Spot from the 60s and 50s. In the background you also get wee glimmers of dried mango which nods to these more recent exotic stylings. With water: drier but still retaining this oiliness of texture and weight in the mouth, along with this rather mechanical profile. More metal polish, camphor, green herbs, light menthol tobacco notes and chamois leather. Finish: good length and featuring some impressively funky overripe exotic fruits, olive oil, aniseed and a little plain fresh white bread. Comments: Very unusual, really harks back to quite a specific old school Irish style I would say. Is this pure pot still? You certainly get that impression from all these mechanical, oily and weirdly flabby fruit qualities. Anyway, worth trying if it crosses your path, it's quite the entertainer.
SGP: 651 - 87 points.

Irish Single Malt 29 yo 1990/2019 (48.5%, The Whisky Agency, barrel)
Colour: light gold. Nose: Not the immediate fruit bomb as expected. This one is more on fresh linens, breads, lime zest, wild flowers and tiny wee glimmers of camphor, glazed pastries, white stone fruits and kumquat. Develops an extremely elegant and fragile honeyed quality after a few minutes. Some putty, chalk, limestone and motor oil with a scattering of mixed seeds too. Something of a departure I would say, but still quite beautiful. Mouth: there are fruits but it's really more tart green fruits such as apple, gooseberry and star fruit. Then nettles, cat piss, New Zealand sauvignon and pine resin. Also some rather grassy olive oil, more toasted seeds, brown bread, sourdough and mineral oil. Definitely a more austere example from these vintages but you still feel there's a rather expressive and outlandish core personality on display here. The texture is also nicely gentle and buttery. Finish: medium and on pollens, bay leaf, green herbs, bitter lemon, olive oil and wee camphory touches. Comments: Really could be a glass of cask strength sauvignon blanc with all this crisp, nettley greenery on display. Another one for summery afternoons with a good book. Quite a different beast if you're expecting one of these more overt fruit bombs. I would hazard this is more Cooley than Bushmills, but don't quote me!
SGP: 651 - 88 points.

Ben Nevis 7 yo 2012/2019 (48%, Thompson Brothers, refill hogshead, 382 bottles)
Colour: pale white wine. Nose: what's good about these kinds of bottlings is that you can really dig down deep into the beating heart of the distillate. And Ben Nevis distillate is something we're all paying much more attention to these days isn't it? I find it extremely oily, yeasty, fat and almost greasy with these notes of industrial cooking oils, oily sheep wool and mineral oils. You also get this slightly coastal edge of bath salts, lemons preserved in brine and then oily rags and toolboxes. A few rather chalky medical tinctures and impressions of crushed aspirin too. It's one of these whiskies that it's just impossible not to think 'barley eau de vie' when you nose it. Mouth: what I love is that there are glimmers of the 1996s in here. There's this kind of mashed fruits mixed with sweet porridge profile, along with soft waxes and more tertiary things like ink and carbon paper. Again this is hyper pure and really all about the raw ingredients. Which is no problem when the distillate is so impeccably made. The texture remains rather fat and nicely greasy as well. Finish: long and all on mashed fruits, green banana, lemon, wax, lamp oil, hessian and cooking oils. Comments: I have to say, I'm super impressed by this wee youthful Ben Nevis. A few observations: I think it was quite smart to bottle at 48%, it feels just perfect here. Most importantly though, I really think this kind of bottling is such a rarity in this day and age. A rather young whisky from relatively inactive wood which works superbly without any doping up with oak sugars, wine finishing or any other tinkering. A paean to careful, skilled whisky making that produces top quality distillate which shines when young or old and in 1st or 3rd fill. As ever, an eternal doth of the cap to Mr Colin Ross! This is the kind of bottle I would buy to stick in a cupboard for 20-30 years and let time in glass round it out perfectly.
SGP: 562 - 88 points.

Ben Nevis 23 yo 1996/2019 (47.6%, The Whisky Agency, hogshead, 264 bottles)
Colour: straw. Nose: a beautiful kind of creamy waxiness mixed with ripe white and green fruits which now feels so particular to these vintages of Ben Nevis. Lemon jelly, white marshmallow, juicy fruit chewing gum, chalk, freshly laundered fabrics and pineapple syrup. Rather straight, pure, exuberant with these fruity notes and perfectly balancing these mineral, oily and fruity qualities. Mouth: wonderful concentration on arrival. You really feel like you're getting pure fruit salad juices from the bottom of the bowl. There's also this beautifully textural honeyed waxiness that's laced with salinity. Then mineral salts, dried herbs, wee hints of medicine and more, rather complex, waxiness. Finish: long, lemon balm, cough sweets, fruit pastilles, mead, herbal liqueurs and a little mint tea. Comments: Yet another magical 96 Ben Nevis. It was the concentration on the palate here that impressed the most.
SGP: 762 - 91 points.

Ben Nevis 22 yo 1996/2019 (53.4%, The Single Malts of Scotland for Kensington Wine Market, butt, cask #1659, 440 bottles)
Colour: deep gold. Nose: leaner, more mineral more dominated by pebbles, chalk, flints, fabrics and a medicines. It's a rather elegant and leafy style of sherry which melds well with the Ben Nevis distillery character. Beyond that there's lots of balsamico, tobaccos, putty, camphor, leather and some nice notes of musty wine cellars and leaf mulch - going all the way to rancio in time. Some elegant notes of pu erh tea in the background. With water: more overly fruity now, even showing some slightly jammy red fruit notes, which I rarely get in these Ben Nevis (Ben Nevi?). However, the overall development is towards more classical qualities of waxes, ripe green fruits, mineral oil and citrus jellies. Mouth: big, punchy, more boisterous and with more of these nicely sharp winey sherry notes. Salty, a lean 'cured' meatiness, some sharp black coffee and salted dark chocolate. Gets earthier over time with black pepper and some umami seasoning sauces. Not forgetting the usual soft waxiness that is creeping in. With water: I still get these quite sharp and prickly notes of wine must, funky bodega saltiness, salted almonds, other assorted toasted nuts, cured meats and sheep wool. Also slightly minty as well. Finish: long and on aniseed, bitter herbal notes, game meats, leather, miso, fruit chutney and soft medical tones. Comments: It's really teetering on the 90 mark in my book, just a tad unusual and 'wobbly' to get over the line. But this is still richly flavoursome and hugely enjoyable Ben Nevis of the high calibre.
SGP: 562 - 89 points.

| | | |
| --- | --- | --- |
| | While we are exploring Serge's 'axis of minerality'… (or was it a triangle originally?) | |

Clynelish 14 yo (46%, OB, 2019)
This from one of those smart wee 20cl bottles that Diageo like to offer. It's been quite some time since I tried the 14, much to my shame! Colour: gold. Nose: we're in safe territories. Waxes, canvass, mustard powder, wet pebbles, sunflower oil, gorse and these nice camphor and hessian notes. Feels big, direct, increasingly coastal and satisfyingly 'Clynelish'. A light acetic tang in the background which feels fresh and slightly sherryish - but that may be my imagination. Mouth: impressively bold, full-bodied and nicely salty. Salted peanut brittle, some sharp raisin notes, new leather, camphor, putty, olive oil and black olives. A kind of briny waxiness which, even for Clynelish, feels rather big and emphatically coastal. Finish: surprisingly long, heathery, coastal, fresh, nicely bitter, lightly briny, lemony and medical. Comments: I hear quite a lot of folk complain about the 14 year old these days ("It's not what it used to be… a disappointment…" etc etc). I have to say, based on this example, I think it's still one of the top standard distillery expressions out there. Feels subversively uncommercial in some ways, which is kind of impossible to say about almost any other core Diageo distillery bottling.
SGP: 462 - 88 points.

Clynelish 36 yo (47.1%, The Single Malts of Scotland for The Whisky Show Old & Rare, Director's Cut, 2020)
Colour: pale gold. Nose: exquisitely mineral, waxy, lemony, honeyed, coastal and full of these wee notes of white flowers, pollens, honeycomb, heather ale, new world IPA and waxed canvass. Age seems to have doubled down on everything that is 'Clynelish' so you get this hugely honed distillery character the gives the impression even from the nose of being hyper syrupy in texture. There's also sweetened herbal medicines, some distant high quality cannabis and pineapple jelly. Just beautiful! Mouth: that impression of concentration rings true, only it's surprisingly drier than expected. Salted mead, green olives in brine, dried herbs, many thick waxy notes, olive oil, medical vapour rubs and these dried out notes of tangerine, crystallised orange peel and then warmer tones of earthy turmeric, nutmeg and fennel seed. Becomes also elegantly vegetal with these notes of honey roast roots, celeriac and then more medical vibes such as aspirin, herbal cough syrup and some salted walnuts. Finish: wonderfully long, oily, honeyed, heathery, slightly beery, fat waxes, citronella, lime oils and more of these terrific saline mead notes. Comments: I love the concentration here, everything feels like it has doubled down on distillery character attributes and created some kind of Clynelish cubed. Also the evolution from nose through to finish keeps you on the edge of your seat. Reminds you why this distillery is just so devastating to all in its path when it's on form.
SGP: 662 - 93 points.

Clynelish 30 yo 1972/2003 (50%, Douglas Laing 'Old Malt Cask', cask #14747, 126 bottles)
Colour: straw. Nose: streamlined and coastal-fresh waxes, herbs and pebbles. Direct, pure and extremely 'Clynelish' - the kind of profile that screams early 70s with this honey-infused waxiness and plush mineral underbelly. Some further notes of lemon cough drops, barley water and a rather heathery aspect. With water: develops towards white flowers, chalk, crushed seashells and a more crystalline minerality. Mouth: it's a rather boisterous and slightly 'dirty' one in some ways with these impressions of oily mechanical rags and a waxiness that nods towards engine grease. Slightly minty, lactic and peppery too. With water: very medical and coastal with a rather fatty, gungey texture that fills the mouth. Finish: long, fresh, citric, surprisingly cereal and with notes of dried flowers and gorse. Comments: Not the greatest early 1970s Clynelish but then we're still in flavour and quality territory that very few contemporary malts ever approach.
SGP: 462 - 92 points.

Ledaig 11 yo 2008/2019 (55.2%, Cadenhead Authentic Collection, hogshead, 270 bottles)
Colour: white wine. Nose: it's one these rather fatty and greasy profiles featuring lots of gasoline, muddy peat, yeasty notes, lemon juice, sheep wool and a rather gutsy carbolic acidity. In terms of direct, modern, youthful peated malt you can't get much straighter than this. Becomes a little cleaner and chiselled with time evolving more towards seawater and lemon juice. With water: a rather grassy smokiness emerges now, still rather punchy, brusque and a tad harsh. Mouth: very ashy and all on antiseptic, gauze, brine and some rather hot medicines. Also rather extremely saline as well with pure sea salt and brined fish. With water: hot plastic, smoked clay, olive oil mixed with antiseptic and some kind of industrial herbal mouthwash. Hot, salty, slightly earthy peat and more sharp lemon juice. Finish: long and full of raw smoke, seawater, diesel fumes and tar. Comments: Some folk will love this for it's 'bigness' but I find these rather stark modern peaters a tad too monolithic and brutal for my tastes.
SGP: 367 - 81 points.

Ledaig 13 yo 2005/2019 (57.4%, The Whisky Exchange, cask #900174, sherry butt, 622 bottles)
Colour: gold. Nose: soot and menthol cigarettes to begin. This very attractive leathery and camphor mix of peat and gentle sherry which works very well. You can also add some walnut skins, mineral oils, smoked mint tea and smouldering pinecones. Really impressive nose so far I have to say. In time there's also some hints of shoe polish and game meats. With water: an added layer of treacle sweetness, then caraway, cinnamon buns and smoked olive oil. Mouth: wonderfully rich, complex smokiness. Leathery, gamey and full of ink, soy sauce, miso and camphor. Also this wonderfully tarry side along with black pepper, smoked black teas and rather a lot of hessian. Quite beautiful and there are even these wee moments where you could almost get glimmers of 70s Ardbeg. With water: gets fatter, brinier and there's this lightness of touch from the mouthfeel that keeps everything very easy and pleasurable. Goes full circle back to ink, tar, mentholated notes and medical notes of TCP and iodine drops. Finish: long and bristling with leathery smoke, stout beers, liquorice, antiseptic, dried herbs and a kind of sweet and rooty peatiness. Comments: Terrific wee sherried Ledaig that feels modern in the very best of ways while also nodding slyly at the past. And the balance between sherry and peat is pitch perfect here. Recommended!
SGP: 566 - 90 points.

Ledaig 25 yo 1995/2020 (48.5%, The Whisky Agency, hogshead)
Colour: straw. snapped twigs along with a very gentle kind of 'green' bonfire smoke that comes through wispily and elegantly. Also lemon cough drops, anthracite embers, Marmite on brown toast, some crushed pink peppercorns and things like lanolin, sourdough starter and orange vitamin tablets fizzing in soda water. Light, bright, elegant and nicely complex. There's also this sense of yeastiness which feels rather like a Tobermory accept encroaching upon this pretty gentle Ledaig. Which seems too often be the case with 90s Ledaigs. Mouth: indeed, it's not a particularly peaty one. This is more on wet rocks, crushed aspirin, wet grains, raw cereal, fresh butter with chopped chives and parsley, plain toast, ink, carbon paper and lemon barley water. Cleaves close to the raw ingredients which is always good, but also has that elegant veil of age. And the mouthful has a robustness that carries everything nicely. More soft yeasty tones, grass, freshly muddled herbs, some mouthwash and more of these gentle lemony notes. Finish: good length but rather light and cereal driven, also some olive oil, sunflower seeds and hints of canvass and new leather. Comments: A tad whacky but also pretty charming and, most importantly, clean and never straying far from the raw ingredients. Indeed, the whole thing feels very natural. Although, I would say this is something of a departure from other Ledaigs from the mid-90s or earlier, most of those remain very 'unlikely' in my experience; perhaps time is the key ingredient with this baby.
SGP: 453 - 87 points.