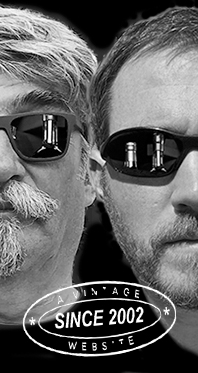 Home
Thousands of tastings,
all the music,
all the rambligs
and all the fun
(hopefully!)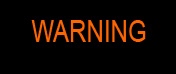 Whiskyfun.com
Guaranteed ad-free
copyright 2002-2020



---

Angus's Corner
From our Scottish correspondent
and skilled taster Angus MacRaild in Edinburgh
Mixed doubles
Not that I'll be having double measures mind you. Just a return to an assortment of pairings. Bit of a mixed bag today but let's kick off with Glenburgie.

Glenburgie 1978/1990 (58.7%, Scotch Malt Whisky Society, #71.3)
The SMWS was issuing quite a selection of rocket fuel, raw distillate young malts such as this one in the 80s and early 90s. At the time I suspect it was a case of innocence, accident and financial juggling that led to such selections. Although, in retrospect it's a pretty unique library of bottlings that captures in very raw form a transitionary era of distillate and production in Scotland. Anyway… Colour: straw. Nose: crushed grass, trampled nettles, wool and chalk dusters. There's some brighter notes of malt extract and juicy cereals too. Natural, simple and honest malt whisky - just a tad rough and ready. With water: drier, breadier, seedier and more yeasty, lemony and with some flinty minerality. Mouth: even at full strength this is surprisingly approachable. Lots of petrolic oiliness, sheep wool oils, mineral oil and pumpkin seed oil - oily in other words. But there's lemon barley water too, some notes of quinine and more punchy grassy notes. On one hand its austere, but there's enough natural sweetness to keep things in check. With water: a few notches waxier now, sandalwood, new leather chamois, a drop of cough medicine, some dried herbs, Bakelite, playdough. Funny stuff! Finish: good length, some fruity muesli with a drizzle of condensed milk and a few bitter herbs. Comments: In many ways this is the inversion of a lot of contemporary single malts, in that it is rather soulful and charismatic but technically slightly wobbly in some places. A fun and highly instructive wee whisky, if not totally thrilling.
SGP: 462 - 84 points.

Glenburgie 21 yo 1998/2019 (55.4%, The Whisky Exchange 'Single Casks', cask #900888, hogshead, 254 bottles)
Colour: straw. Nose: impressions of cactus flesh mixed with brown bread and golden syrup at first nosing. Not a million miles from the SMWS in terms of these green and grassy note, only here there's an added layer of elegance and lightness that time has clearly bestowed. Develops a really pleasing 'jellied' fruitiness with pineapple syrup and white jelly bean sweeties. Some honeysuckle too. With water: leaner, greener and more pronounced on cereals, pollens, canvass and a few crumbs of a Custard Cream biscuit. Mouth: elegantly honeyed on arrival and holding this impression of jellied fruits and fruit cordials rather nicely. Nettle tea, lychee, a little rosewater and matcha. With water: nicely creamy, a little vanilla custard, some more of these gentle pollen notes and various meadow flowers. Finish: medium and on fresh cereals, scone mix, dough, lime pith, putty and some hints of sweetened sunflower oil. Comments: What's cool is that in terms of core DNA, there's a lot of similarity to the SMWS - cereals, greenery, nettles, this tension between sweet and dry - but here time has brought complexity and a fruitier accent. A very easy and pleasurable wee Glenburgie.
SGP: 651 - 87 points.

| | | |
| --- | --- | --- |
| | Onwards to Teaninich. I feel like this is another name on the up amongst whisky folk, probably due to its greater prevalence amongst indy bottlers but also no doubt due to the fact that the distillate tends to shine rather charismatically these days - arguably more than in recent interim decades. | |

Teaninich 11 yo 'Batch 2' (47.9%, That Boutique-y Whisky Company, 1987 bottles)
Colour: pale white wine. Nose: my mind is starting to automatically think of Teaninich as a kind of 'diet Clynelish'. You have all these scattered chalky and medical notes, dry cereals, sheep wool oils, wee touches of wax, white flowers, coal scuttle, little coastal flashes. It's all very personality-forwards and fun. What's obvious as well is that this is from pretty plain wood, so there is nowhere for this distillate to hide. Mouth: focused on raw ingredients again. Nettles, bouillon stocks, canvass, more sheep wool, ink, barley sugars, sunflower oil, hand cream. You really feel like you are drinking a rather humble barley eau de vie. Finish: medium, on things like newspaper ink, petrichor, a few ointments and white mushroom. A wee thread of sweetness holds balance. Comments: This style to me feels very close to what I imagine 'Highland' whisky to taste like in the loosest of senses. Probably not for everyone, but I find this sort of bottling extremely charming because it's very natural and you really feel like it has a personality.
SGP: 462 - 86 points.

Teaninich 20 yo 1999/2019 (55.7%, Archives 'The Fishes of Samoa', cask #307938, hogshead 248 bottles)
Are they not running out of fish yet at Whiskybase? Will we finally soon see 'The Kebabs of Glasgow'? Or how about 'The Hazard Jackets of Diageo'? Colour: straw. Nose: creamy natural sweetness with a little vanilla custard mixed with pineapple jelly, gentle ointments, sun lotion and toasted sunflower seeds. Straightforward, direct and pretty easy and classical in style. There's a lovely freshness about it that I really enjoy. With water: drier, chalkier, notes of vase water, linens, sourdough and mash water. This interesting dusty and medical combination. Mouth: drier than the nose suggests and a little more powerful with notes of chalky medicines, heather ales, hessian, putty, mineral oil, camphor and dried herbs. A nicely petrolic texture and hints of vapour rubs and balms. Some notes of acrylic and playdough too - things are getting quite interesting now. With water: a really fun mix of mechanical oils, sunflower oil, yellow fruits, sweetened children's medicines and camphor. Finish: good length, nippy medical notes, putty, olive oil, herbal bitters, white pepper and things like cloves, plasticine and crushed aspirin. Comments: This one started deceptively classical and swiftly morphed into another beast entirely. Charismatic and just the right side of weird, one to pour for friends blind and have fun with.
SGP: 562 - 87 points.

| | | |
| --- | --- | --- |
| | Let's stick around this neck of the alphabet… | |

Tullibardine 14 yo 2006/2020 (55.3%, Lady Of The Glen, cask #36, rum finish)
Colour: pale gold. Nose: the rum whispers on the nose initially, manifesting more as a nicely gloopy mix of mechanical fluids, barley sweetness and pineapple syrup. Juicy, fat and giving the impression of weight and texture. Quite impressive and enjoyable so far. With water: much drier, leaner, more cereal, more medical and chalkier. Some slight briny touches which probably come from the rum. Mouth: the rum steps forwards here but overall the integration is good. Lots of lovely brown bready notes, brown sugars, ginger beer with dark rum, muesli, bicycle inner tube and camphor. The distillate itself feels rather weighty and textural, but perhaps the rum has magnified that. Some baked bananas and coconut oil. With water: again this nice tension between rum and whisky which actually works pretty well. More coconut, some dried exotic fruit chunks, mint and soda bread. Finish: good length, lightly drying, medical, mentholated, quietly saline and still with a glimmer of coconut and pineapple. Comments: A finish that has worked quite well I think, what's good is that the quality of the original Tullibardine still comes through loud and clear. You can kind of see the join where the rum has been patched on, but it fits well I think.
SGP: 652 - 83 points.

Tullibardine 25 yo 1993/2018 (43.2%, Cadenhead Single Cask, bourbon hogshead, 228 bottles)
Colour: pale straw. Nose: beautifully rich and fragrant with many warm breads, pastries, sunflower oil, cereals studded with dried fruits, crushed Brazil nuts, pumpkin seed oil and touches of hessian, chamois leather and sheep wool. Beautifully charismatic and natural distillate, the kind of aroma that feels as much compiled by time as by wood and raw ingredients. Wee lactic touches of vanilla cream and a little sandalwood too. Mouth: an assertive spiciness of rye bread and cupboard spices. Nutmeg, cinnamon bark, baking soda, Cheng Pi dried orange peel and then some rather punchy herbal bitters. Indeed, there's a nice thread of bitterness running throughout that feels tense but never becomes too much. Some darjeeling and green teas, white pepper and waxed canvass. Finish: long, more herbal bitters, strong green tea, olive oil, miso, hessian, brown bread, spices and cocktail bitters. Comments: Blind I don't think you'd ever peg it as Tullibardine, it's almost 'New World' in style with all these punchy spices and breads. A really fascinating and extremely charismatic example that offers riches for those willing to seek it out.
SGP: 462 - 88 points.

| | | |
| --- | --- | --- |
| | While we are 'T'ing, how about some Tobermory… | |

Tobermory 23 yo 1995/2018 (54.2%, The Single Cask, cask #1201, 161 bottles)
Colour: pale gold. Nose: firm and malty and slightly tense at first. Then some quite classical 'Tobermory' things like sourdough starter and chalky notes begin to emerge. Snapped twigs, a sense of a rather brittle mineral quality and things like oily rag and boot polish. Pretty good I think, it certainly has something to say. With water: opens really well, much sootier, greasier, oilier and globally 'fatter'. Water seems to unlock a sense of viscosity and texture. Mouth: quite gentle on arrival, linseed oil, chamois leather, green tea with milk, lemon barley water, mixed seeds, mineral oil. Getting a little more mechanical with time. Some herbal teas now, along with things like lemon peel and few dried herbs. With water: cooking oils, mashed potatoes, plain malt, oily rags, steel wool, cornflour, baking soda. Undeniably charismatic, but perhaps getting a tad austere and off the beaten path. Finish: medium and quite dry with some pretty salty notes, water crackers, mechanical oils, turmeric, newspaper ink. Comments: Tobermory from these vintages remains a very hard to pin down creature. This is fascinating, often enjoyable whisky but it feels a little unsure of itself and meanders at times.
SGP: 362 - 82 points.

Tobermory 24 yo 1995/2019 (54%, The Single Cask, cask #329, 247 bottles)
Colour: bright straw. Nose: richer, breadier and a tad more cohesive. Still quite focused on things like cooking oils, ink, seeds and trail mix but there's a lovely sense of richness and thickness about it. With water: sandalwood, cornflour, bouillon stock, unmalted barley, dried herbs and salted butter. Mouth: indeed, this is more punchy, more peppery and with nice wee touches of soot, asparagus, white mushrooms and olive oil. With water: again this nice oiliness of texture and quite a saline/umami vibe going on. Vegetable broth with soy sauce, miso, tarragon and more inky notes. Finish: good length and quite focussed on fresh breads, linens, starches, umami broths, dried herbs and wee yeasty touches. Comments: There's a very obvious shared DNA going on here, but I feel this one was noticeably more cohesive and assertive in character. I suspect the casks themselves have a pretty big role to play here.
SGP: 462 - 86 points.

| | | |
| --- | --- | --- |
| | It's funny how all those 'Ts' possessed a very similar SGP profile. Is there an argument to be made for a new set of whisky 'regions' to be based around an alphabetical definition? You know, like Ardbeg and Auchentoshan for example? (Perhaps not Angus) But that's enough of this region of the alphabet. | |

Longmorn 17 yo 2002/2020 (56.2%, Signatory Vintage for The Whisky Exchange, cask #800638, bourbon barrel, 229 bottles)
Colour: straw. Nose: a lighter Longmorn, all on grasses and cereals and lemon peel at first. Breezey and sunshine-y with things like bailed hay, sunflower oil and a little hessian. Also some green banana and a little drying earthiness. With water: makes it grassier and a notch more austere with this chalkiness and touches of cornflour. Mouth: there's some gentle barley sweetness upon arrival but generally the profile adheres to that set by the nose. That is grasses, crisp cereals, lighter cooking oils and things like barley water and pink lemonade. Some slightly sweeter and richer notes come through such as limoncello and fruit-studded muesli. With water: pot pourri, light olive oil, hints of canvass and hessian. Also things like bitter lemon and some grapefruit pith. Finish: slightly on the short side and rather peppery, herbal bitters and a slightly sharp cereal tone. Comments: All perfectly fine, but I feel there are better Longmorns from these vintages. This one feels ever so slightly hollow.
SGP: 451 - 82 points.

Longmorn 15 yo 2005/2020 (63.1%, North Star, oloroso sherry butt, 596 bottles)
Colour: reddish mahogany. Nose: hot n' spicy sherry! Lots of paprika, maraschino juices, cocktail bitters, a few pencil shavings, black coffee and rose cordial. For lovers of this rather punchy, modern sherry style this should be rather heavenly, although I find it ever so slightly on the heavy side. Some salted caramel fudge and suggestions of burnt toffee apple. With water: lots of hessian, dry earthiness, roasted hazelnuts, more strong coffee notes and a few cola cubes. Mouth: rather aggressive on the alcohol side obviously, but you also have these pretty grippy and assertive tannins. Lots of bitter chocolate nibs, strong black tea, five spice, cloves and graphite oil. Powerful stuff! Some salted treacle too. With water: the texture becomes quite satisfyingly rich and luxurious, this chocolate sauce vibe ensues while the tannins calm down slightly and take on a creamy edge. Also rather a lot of stuff like Marmite and date molasses. Gets very sticky and showing quite a few bitter herbal extracts. Finish: long, rather meaty, some gamey hints that allude to mature pinot noir, soy sauce, raspberry jam and mint choc chip. Comments: Plenty fun to be had here as long as you have your pipette handy. As with so many of these modern sherried beasts, this is a very entertaining whisky, but I'd struggle to 'entertain' more than a dram at a time (get your coat Angus!) Anyway, I feel like you yourself will have a pretty clear idea whether you'll kill your grandma to get a bottle of this or leave it on the shelf.
SGP: 471 - 85 points.

Mortlach 12 yo 2008/2020 (57.1%, Signatory Vintage for The Whisky Exchange, cask #800109, 1st fill bourbon barrel, 177 bottles)
Colour: straw. Nose: an immediate dive into posh custard made with sweet wine, lemon barley water, elderflower cordial and various meadow flowers and blossoms. One to drink while the summer is on its way out I'd say. More of these lovely notes of wet ferns, dandelions and mossy tree bark. Freshness is the word here. With water: grasses, pollens, nectars, freshly malted barley, greengages and a wee twist of lemon peel. Lovely! Mouth: custard again but in biscuit form here as Custard Creams. Also white stout beer, yellow plums, ripe cantaloup melon, baked green apples and some lightly hopped IPA (think Deuchars on cask). With water: vanilla cream soda, light hessian, some barley sugars, watercress and white pepper. A sip of mint tea too perhaps. Finish: medium and with more beery notes, a firm maltiness, more peppery warmth and still this pervasive custardy creaminess. Comments: I'd take this over the Longmorn any day I have to say. An extremely satisfying Mortlach from a cask that has really paired well with and amplified the more textural aspects of the distillate.
SGP: 651 - 87 points.

Mortlach 1936 (40%, Gordon & MacPhail, 1980s)
Not sure what there is left to say about these bottlings. Perhaps only that they deserve both legend and infamy. On one hand we left only to imagine what they might have been like bottled at higher strengths, on the other: we could have never had them at all. In the end, for me, they represent liquid history and very specific kind of poetic, old style beauty in Scotch Whisky. They are always a thrill and pleasure to try, even when they disappoint on a technical level. Colour: amber. Nose: the epitome of what is lauded about these 1980s long aged G&M malts: coconut, medicines, precious wood oils and the faintest, most threadbare of peats. Then, of course, beyond all that: exotic fruits. Presented here in dried out, crystalised, tea-ish form. Heather flowers, manuka honey, wormwood and the most ancient and beautiful of herbal liqueurs, what I imagine 19th century yellow Chartreuse should smell like. Mouth: about as assertive and 'big' as this series at 40% could get. Massively thick fruit oils, mango tea, guava jam, lime oils, all manner of dried out wildflowers, umami paste and many herbal bitters, extracts and infusions. This peat is still there, threading its way between everything in a wispy and almost ethereal manner. The mouthfeel is still oily and superbly textural. Rancio and the deliciously walnutty sherry grow ever more dominant over time. Finish: medium - possibly a tad short. But still immensely riddled with precious herbs, hardwood resins, exotic teas and a thrillingly complex array of old school medicines. Comments: Not the best of the Mortlachs from this era by G&M, but it's still a stunning and haunting lost style of whisky and - despite the hurdles of low ABV and filtration - it still has much to say. And it says it beautifully.
SGP: 463 - 92 points.