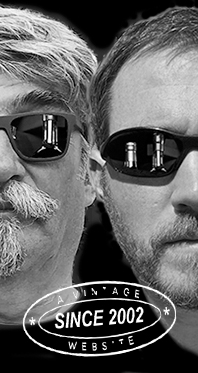 Home
Thousands of tastings,
all the music,
all the rambligs
and all the fun
(hopefully!)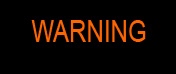 Whiskyfun.com
Guaranteed ad-free
copyright 2002-2020



More bastard and blended malts

I'd absolutely love to be able to tell you more about these, but I would have to kill you. Yeah right. What's more, I swear I know nothing about most of them, you just have to trust the names of the bottlers – and sometimes the funny clues that may be scattered across some labels.

Black Friday 22 yo '2020 Edition' (50.5%, The Whisky Exchange, Highland single malt, 1400 bottles)


I'm not sure I'm a huge fan of those 'Black Friday' operations, but this year and unless they're the well-known tax-evaders Dramazon, I say all the friendly retailers in the world can do whatever they like, given the sanitary circumstances. Colour: straw. Nose: some lightish smoke ala Ardmore and a hint of soap, a touch of old papers and old hessian in your basement, a little tar, marmalade, mercurochrome… It's all rather a little dry. With water: some sweet flour. Maize flour? Mouth (neat): firmer, smokier, with some lemon and white peaches, then some grassier notes and some muscovado sugar. Not a make that's easy to follow, it's pretty peaty, and yet the body's a little light, while it's rather fruity, and yet quite dry and even earthy. With water: do not add too much water. A greener smoke, that's good. Lime, and even a tiny oyster. A little belon. Finish: medium, pretty good, smoky and greener. Smoked green tea – but not green Lapsang Souchong at all. Bear with me, it's a little hard to explain. Comments: it's true that I just tried a dozen Ardmores the other day, so no glory here, this should be Ardmore. In my opinion. A good Ardmore.


SGP:454 - 86 points.

Secret Speyside 26 yo 1993/2020 (47.7%, Dutch Whisky Connection)
This series is called 'They Inspired' while this very baby has Mandela on the label. I've heard they're planning to do a George Dickel Weed Finish with Donald J. as the source of inspiration - Bob Marley was taken. But then again, they're Dutch bottlers. Colour: deep gold. Nose: starts with a large bag of raisins, dried flowers, chamomile and a lot of praline. That's extremely pleasant. Goes on within the same clusters, with toasted brioches and scones, and probably a little millionaire shortbread. These touches of earth and tobacco that appear around 3:30 are lovely too and make it rather more complex. Mouth: punchier than expected, more on bouillon and dried meats too at first, with some Stollen, panettone, toffee, raisins, and a little oude geneever (cheers friends), as well as dried bananas, figs, dates, and dried longans. I cherish dried longans. Finish: rather long, rather rich, with more raisins, dates and figs, a little pipe tobacco (Amsterdamer, naturally) and rather a lot of proper milk chocolate. Comments: some say these 1993s usually stem from a Distillery that starts like a hamburger and ends with 'lan'. I wouldn't be too surprised if that was the case here. Very good rather old-style malt whisky, extremely well selected, that'll benefit from ten of twenty years of further cellaring. Yes I know.


SGP:551 - 90 points.

Blended Whisky (45.5%, East London Liquor Co. & Sonoma Distilling Co., 2019)
Some kind of rather heavily packaged Transworld whisky that bears neither age nor vintage statements. Having said that, at WF we're rather fans of Sonoma Distillery, so hopes are pretty deep… Or high… Colour: gold. Nose: hold on, what is this? Lanoline, tarmac, paint, cedarwood, pinewood, maraschino, menthol, terpenes, buckwheat… We're almost nosing sauna oil, not saying that's unpleasant, it's just not very 'whisky'. I would have said some kind of gin aged in pinewood, really. Mouth: that's what we call a cruel dilemma. It's a fine, very extractive and very infuse-y drink, but it just doesn't taste of whisky to me. Not even rye whisky, even if it is going into that direction. But then again, I rather enjoy this big and thick drink. Finish: long, and that's the best part, it gives you mentholy flavours that would linger on your palate for years. Okay, a good ten minutes. Comments: I should have had this one within a malternative session, not amongst proper whiskies. My bad… Although it does say 'whisky', so no, not my bad! Pretty pretty good, in fact. Oh and rinse your glass well.


SGP:671 - 82 points.

Since we're doing collaborative drinks…

Bländande 8 yo (55.5%, OB, Sweden, blended malt, 2020)


Oh, a miracle, I can read Swedish! Blended malt whisky… Spirit of Hven… Chincapinck (suppose that's chincapin)… Smögen… Bourbon barrels… Sherry hogshead… Skâl! So as it may appear, this is a blend of Spirit of Hven and Smögen that's seen different kinds of wood. I have a good feeling. Colour: deep gold. Nose: perhaps not quite a whisky to nose when a full strength, I rather get fresh baguette and soft oak, with touches of grass smoke and the thinnest slice of pumpernickel ever. Let's be patient… With water: ah what I like, wet dogs (apologies to all Swedish dogs, especially Smâlandsstovare and Västgötaspets – what would you do without google) and then some very bready aromas, around flours, husk, yeasts, as well as flowers, especially rose petals. Not a very common combination. Mouth (neat): very powerful, very peaty, peppery and citric… It screams for water. With water: very good, natural, very close to the raw ingredients, that is to say very bready. Barley and notes of citron and myrtle liqueur. More raw oak in the aftertaste. Finish: medium, smokier again, with some pleasant sour notes, sourdough… Comments: perhaps not an utter star – blends rarely are in my opinion – but it's extremely close to nature, I would say. Raw nature. As for chincapin a.k.a. dwarf chestnut tree, don't ask.


SGP:355 - 85 points.

Back to Scotchland please…

Let's Dance 8 yo (51.6%, Simply Whisky, Scotch single malt 2020)
It seems that these fine people at Simply Whisky wanted to pay tribute to David Bowie with this little undisclosed single malt. Let's find out whether this is a Beauty or a Beast, or if we're in a kind of Moss Garden (you really racked your brain here, S.) Colour: white wine. Nose: fruity and cereally, on bonbons and custard, cornflakes, nougat, popcorn, then rather ripe greengages and mirabelles. Easily pleasant and pleasantly easy, I would say. With water: leaves, blond tobacco, earl grey, soft white pepper, peach skin, candle wax. Mouth (neat): very good, more citrusy and waxy, with some fruit paste (tangerines) and sweet sultanas, more custard as well, green tea, then more fresh oak, all that with pretty perfect balance. With water: fresher and fruitier yet. Orange drops, sweet barley, quince jelly. Finish: medium, fresh. Juicy Fruit and beeswax. Comments: some sides reminded me of young Balvenie, but the wax would rather suggest a Distillery further North, in Sutherland. Very impeccable young drop.


SGP:551 - 87 points.

Blended Malt 19 yo 2001/2020 (45.9%, Liquid Treasures, sherry butt, 377 bottles)
Colour: amber. Nose: ultra-classic roasted chestnuts, chocolate, black raisins, walnut cake, maple syrup and pancake sauce, mocha, a touch of tar, a handful of black earth, and basta. Ultra-classic indeed, there's nothing to throw here. Mouth: a few flinty notes at first, some liquorice and leather (ala Fettercairn), a meaty touch (ditto), the smallest amount of rubber (ditto), then more conventional notes of chocolate and coffee, marmalade, black raisins and some oloroso-y old walnuts. Very good. Finish: rather long, kind of smoky (wood smokiness?) and with some bitter oranges and quinine in the earthier aftertaste. Comments: super good and if you enjoy earthier sherried babies, even better.


SGP:452 - 87 points.

Blended Malt 19 yo 2001/2020 (44.9%, Watt Whisky, sherry butt, 630 bottles)
Oops, hope it's not almost exactly the same whisky. I mean, I do hope it is almost exactly the same whisky, actually. Colour: amber. Nose: we're very close indeed, this one being a little more vertical (and rather consequently, less horizontal), in the sense that there are more flints on the nose, rocks, also lovage and maybe soy sauce, although this would remain some pretty clean sherry. Other than that, coffee, chocolate, walnuts, marmalade. Mouth: almost the same this time. Flints, leather, ginger, liquorice, chocolate and coffee, walnuts, nutmeg. Hints of porcinis. Finish: rather long, perhaps with a few kirschy cherries thrown in; otherwise earthy and with a little cinchona and, naturally, walnuts. A drop of Worcester sauce too. Comments: another one that's rather faultless.


SGP:461 - 87 points.

Isn't this a very good session?...

Highland Malt 25 yo 1995/2020 (47.5%, Maltbarn, blended malt, 48 bottles)


A slightly gimmicky little bottling that, apparently, involved both Fettercairn (again!) and Deanston. Colour: straw. Nose: I doubt I've ever nosed a middle-aged malt whisky that was this porridge-y and fermentary. Brake pads at Goodwood, as I said porridge, cracked pepper, old cigars, mashed turnips, eggplants, fern, rubbed pine needles and just any tree leaves, ale, and a little soft soap. No overfoaming to be expected in our tasting glass ;-). Mouth: right. How do you take this? As a part of the whisky semantics, it's interesting and worthwhile, whereas as far as flavours are concerned, well, it's disconcerting to put it mildly. Huge paraffin, leather, plasticine, unexpected liquorice allsorts, orange squash, strawberry and watermelon aqua fresca… Finish: rather long, rather rubbery, but the aqua fresca is still there. Comments: not exactly Dr Frankenstein's vatting, but it is a funny drop. Perhaps even romantic… Now go score this…


SGP:462 - 80 points.

Blended Malt 18 yo 2001/2019 (46.6%, Liquor Library, sherry butt)


This baby for and from Australia and by the way, I've seen that they were selling it bundled with some 'Nitro Dessert Stout'. So, careful now, even if the strength sounds most peaceful. Colour: amber. Nose: same style as those of the Watt and the Liquid Library, so rather all on chestnut purée, coffee, chocolate, touches of earth, mocha, black raisins, walnut cake, maple syrup… Mouth: touch of flint, touch of leather, touch of cracked pepper, otherwise chocolate and coffee all the way, plus marmalade and puréed chestnuts. Also honey-glazed roasted pecans (to try before you die, as they would say at the laziest publishers') plus apricot and quince jam. Finish: rather long, but perhaps the softest of all 2001s. The sherry's perfect. Comments: just so very good. Oh there, perhaps a good idea, buy several bottles from these batches and organise a large tasting session with your friends, while asking them to vote for the best. Do not forget to book ambulances.


SGP:551 - 87 points.

Let's end this new madness with a single malt…

Speyside Single Malt 1999/2020 (61.7%, Or Sileis, for Tiger Huang Taiwan, first fill sherry butt, cask #800195, 560 bottles)


Not hundred percent sure about the slightly gloomy label, but there, I'm sure the whisky won't be of fantasy-Sci-Fi C-series level. Oh and yes our friends do whatever they like (as long as it's not Brora). Colour: dark amber. Nose: chocolate and cigars all over the place and perhaps not much else, but that was to be expected at 61% vol. and some more. With water: gunpowder, struck matches, roasted chestnuts, hints of grilled steak, then rather glazed chestnuts and perhaps some chocolaty pumpkin velouté. And why not? Mouth (neat): burns you a wee bit, but you do feel some roasted chestnuts and quite some strong triple-sec. Otherwise we're having a very chocolaty profile ala Glenfarclas. Not saying it is Glenfarclas, naturally. With water: a lot of caramel, fudge, and bags of pepper and clove. Juniper, cardamom, more pepper… Finish: really long and clearly peppery. Molasses. More gunpowder too, otherwise chocolate and marmalade. Comments: a very good yet big, rough baby looking for a fight. You've been warned.


SGP:561 - 85 points.