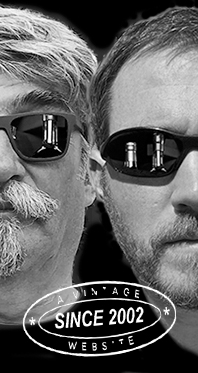 Home
Thousands of tastings,
all the music,
all the rambligs
and all the fun
(hopefully!)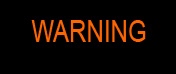 Whiskyfun.com
Guaranteed ad-free
copyright 2002-2020



More than enough Miltonduff

Proud of that headline, for once! Anyway, Miltonduff is not quite a blue chip, unless you remember the sometimes fantabulous old official 13 years old. That's right, the Milton-duffs. But many little names have been doing huge progress lately and are given more exposure since the inflated brands (no names needed) have virtually disappeared from geekier shelves. That's rather worrying when brands would rather cater for the unlearned, don't you agree? Anyway, let's see what we have… Perhaps first a little aperitif?

Miltonduff 1984/2014 (43%, Gordon & MacPhail, licensed label, refill bourbon barrels)


A rather famous half-official label by G&M. It's pretty old but since it was bottled at a low strength I thought we'd have it as #1. Colour: gold. Nose: starts very floral and honeyed, which is awesome. Honeysuckle and heather honey, marmalade, biscuits, Jaffa cakes, geraniums and wisteria… This is what, in the old days, we would have called a 'feminine' whisky. Mouth: very nice arrival, rather on quince and orange jams, but it's got this gritty, very drying oak that gets in the way. As if you would have forgotten about your little Darjeeling in your old teapot – since yesterday. Tannins, sawdust, cardboard, bags of cinnamon… Finish: medium and just as drying, but some fine notes of pineapples do come through now. Comments: this is a little surprising, last time I had tried this one informally, I had thought it was real good. I may try it again… in a few years.


SGP:551 - 80 points.

Miltonduff 9 yo 2008/2017 (52.6%, Duncan Taylor, sherry octave finish, cask # 8316503, 82 bottles)


I suppose this will be fully cask-driven, as usual with these little octave bottlings. I would say doing a finishing in an octave is the nearest thing to using oak chips, except that it's perfectly legal, and rightly so. Colour: light gold. Nose: typical, with ginger at first, then cinnamon and leather, with some vanilla and whiffs of geranium. Perhaps a touch of mustard with curry. Unusually oaky, but pleasant. With water: behaves very well, becoming fruitier and even fresh. Roasted bananas, rum… Mouth (neat): it was all well-controlled, even if it's really going towards bourbon. Wood spices, roasted raisins, vanilla, cinnamon, white pepper, oranges… With water: what's this witchcraft? I'm finding this really good – yes, Serge at the keyboard. Good balance between fresh tropical fruits and oak spices. Finish: medium, on bananas flambéed and pancake sauce. Comments: Duncan Taylor have become masters at this game and have, in my opinion, almost created a brand new category, a proper alternative to STR.


SGP:651 - 85 points.

Miltonduff-Glenlivet 11 yo 2007/2019 (56.6%, Cadenhead, Authentic Collection, bourbon hogshead, 180 bottles)
This should be the exact opposite of the Duncan Taylor, that is to say a fully naked, all-natural Miltonduff. Colour: white wine. Nose: bone-dry, hyper-austere, ultra-grassy and chalky, with only green pears and apples at the fruit department. Oatcakes. All right then… With water: yellow peaches! Hurray, that's always a winner! Mouth (neat): there's something to be loved in this kind of hot naked style. Riesling, cranberries, chalk, grass, blackcurrants, lime juice. You could almost prepare some cocktail with those ingredients, but it would be easier to buy a bottle of this little 'duff by Cad'. With water: not many changes, really, and it didn't even get any easier. What a waste of water. Finish: long, a little more on sweet barley. Preserved peaches again in the aftertaste, I say 'bravo'. Comments: one of these little all-natural distillate-driven gems that Cadenhead do bottle from time to time.


SGP:651 - 88 points.

Miltonduff 10 yo 2009/2020 (46%, James Eadie, Small Batch, first fill bourbon, 576 bottles)


Colour: white wine. Nose: this one's bizarrely petroly and musty at first sniffs, as if one of the casks had previously contained some peater, which is obviously not the case since this is first fill BB. Otherwise apple juice, melon, muesli and plantains, plus barley syrup of course. Mouth: very bright and fruity, with quite a lot of oak (coffee and chocolate) but also a fine range of fresh fruits, williams pears, apricots… It's not complicated whisky, but it does its job with dedication and faith (what?) Finish: medium, fruity, syrupy. Some wine gums for sure. Some rosewater in the aftertaste, muscat, gewurztraminer (no, no umlaut in Alsatian)… Comments: fruity, cool, and very good. The exact definition of a 85-pointer in my little book.


SGP:641 - 85 points.

Miltonduff 8 yo 2009/2018 (60%, The Golden Cask, cask #CM245)


Colour: white wine. Nose: we're reminded of the Cadenhead. Chalk, vanilla, apple juice, wee touch of smoke, paraffin and ethanol, naturally. With water: peaches and lemons, with touches of ground coffee. Mouth (neat): creamy and syrupy, with ripe bananas and pineapples, but that may be the high alcohol. It ought to be the high alcohol. With water: pure fruit syrup, peaches again, pears, bananas… Eau-de-vie de Barley? When will LVMH launch such a perfume? Nicola Sturgeon could be the égérie/the muse. And why not, since Penelope and Charlize are busy elsewhere in the group? Finish: medium, ueber-fruity. This much fruitiness is almost too much, almost cloying. Comments: sure it's not Brora 1972, but it's loyal, faithful and honest. Honestly.


SGP:741 - 84 points.

Miltonduff-Glenlivet 11 yo 2008/2019 (56%, Cadenhead, Small Batch, bourbon hogsheads, 1116 bottles)


This one from 4 casks, so singularities may have been erased this time. Colour: white wine. Nose: the AC was clearly superior, this is rather a fruity, easy, syrupy one. Sugarcane, green bananas, ripe plums, pancake syrup… With water: whiffs of fruity ale now. Sweet dough, brioche from this morning, apple peel… Mouth (neat): in a way it is spectacular. A true fruit bomb, full of very ripe plums, bananas and pineapples. It is almost some liqueur, you would almost believe someone's added a lot of muscovado sugar, which was obviously not the case. Unless, unless… I am joking. With water: still sweet, but with fine herbal notes, peelings, some hay… Finish: medium, thick and syrupy. Is it possible to make some liqueur out of bamboo shoots? More sweet ale in the aftertaste, IPA… Comments: I still prefer Cadenhead's single cask, by far, but this one really doesn't cheat either.


SGP:751 - 85 points.

Good, we've got two or three older ones but I would suggest we do them tomorrow, agreed?